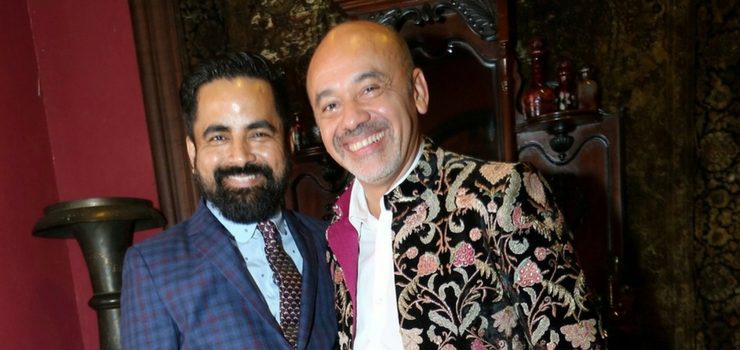 Behind the collaboration of Christian Louboutin and Sabyasachi Mukherjee
Text:  Aiswarya John      
Now ladies. Let's be honest. We do drive our men insane by making them scratch their heads and figure out what we really want.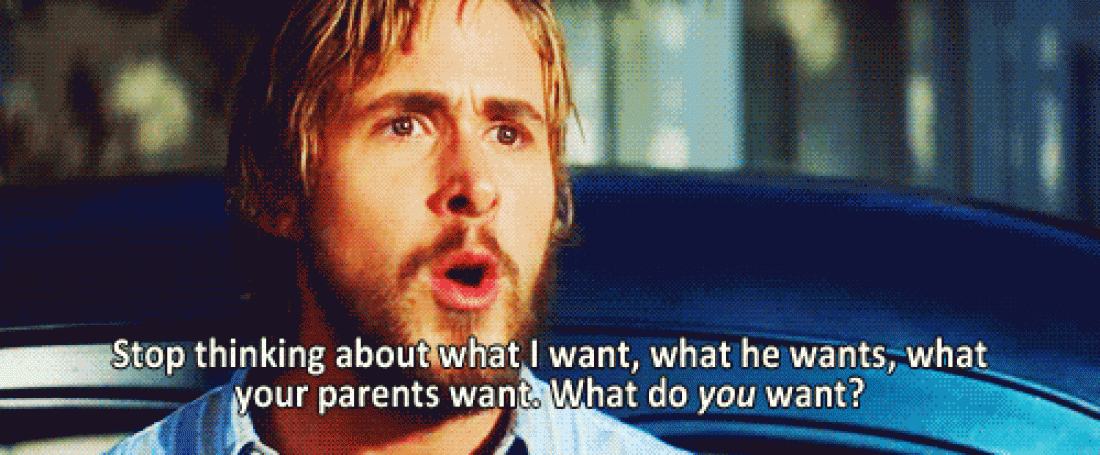 While some men are still figuring out the million-dollar-question, we are happy to announce that two of them finally cracked the code.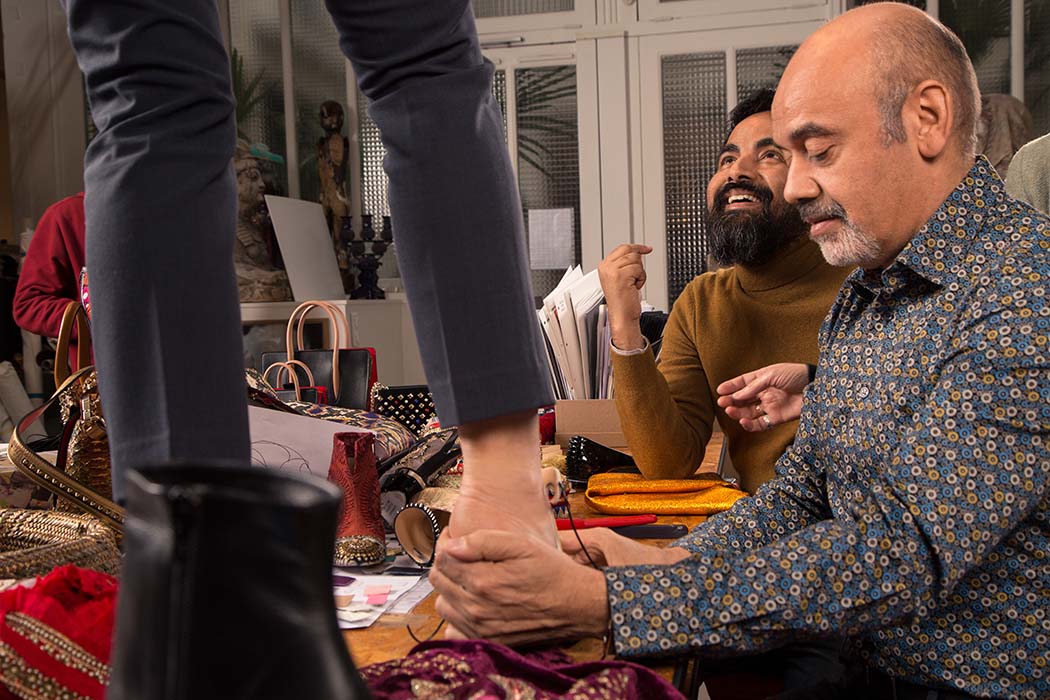 From Paris to Kolkata, the shoe maverick Christian Louboutin celebrated 25 years of his eponymous label by collaborating with prodigious Indian designer Sabyasachi Mukherjee by presenting an exclusive, ultra limited edition capsule collection for women and men. And it was pure magic.
A chance rendezvous of the two illustrious designers at Sabyasachi's Mumbai boutique set the association in motion, and gave birth to the patented red-lacquered soles getting a desi makeover; using sarees and ribbons from Mukherjee's atelier archive.
And if that wasn't enough, there's a vivid, dreamy, novel-esque storyline to the collection; "Deep Sleep for Beauty". A ravishing actress is in search of the perfect saree and falls into deep sleep in Sabyasachi's personal atelier because of a curse placed on her and the only way to awaken her is by bringing something of breathtaking beauty to her, and this is where Sabyasachi and Louboutin breathe their magic. Nothing spells drama better than the perfect backstory to foreshadow the collection.
Custom and made-to-measure, the exclusive collection sees 15 women's styles and four menswear styles, taking Sabyasachi's traditional Indian embroidery, fabrics and handicraft techniques and incorporating in typical Louboutin fashion, the spikes, studs and unexpected pairings.
With the capsule collection being all exclusive, it's not easy to get your hands on these shoes. Available for purchase only at Harrod's in London or through order from one of Louboutin's flagship stores, it is all about the bespoke experience.
Here are some of our favourites from the collection: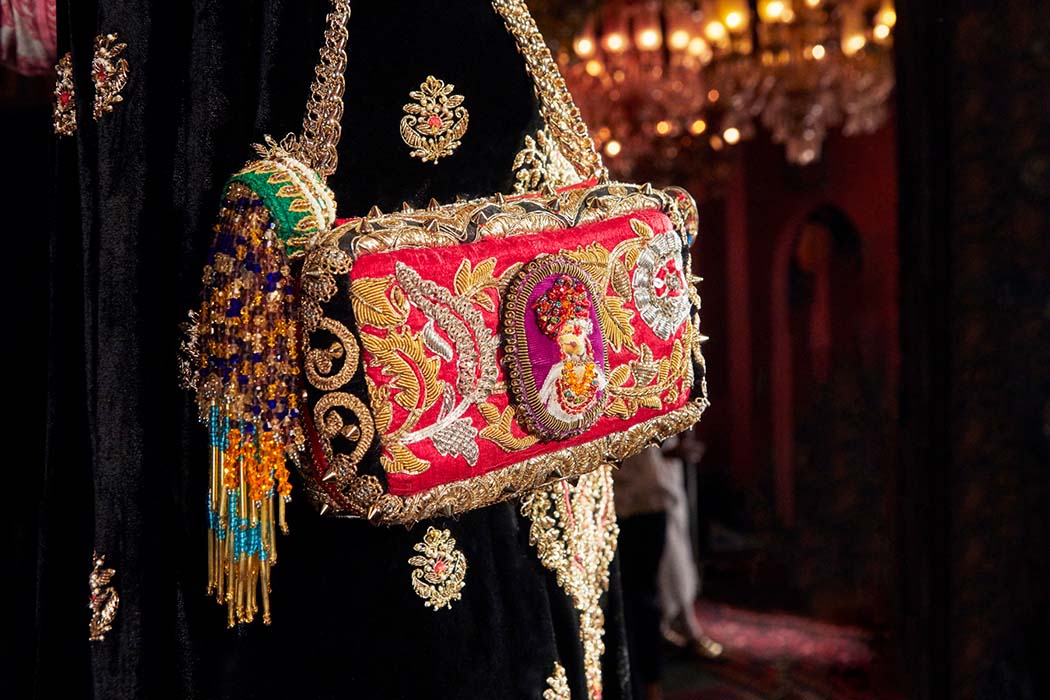 The Pouillon bag represents a pillow. Yes, a pillow. It has exquisite beading, embroidery, and tassels and would look great for a mehendi or sangeet ceremony.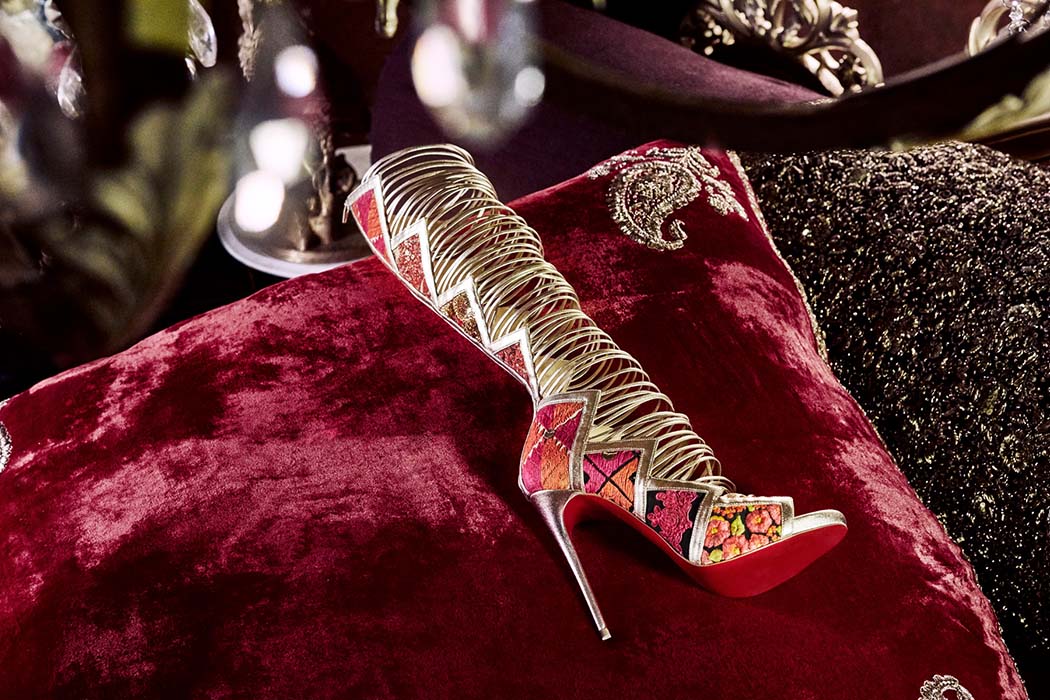 Tall and Deep, the thigh-high boot is crafted with delicate leather strips designed to harness and highlight the leg. Pair them with a gold-sequinned shift dress for a night on the town!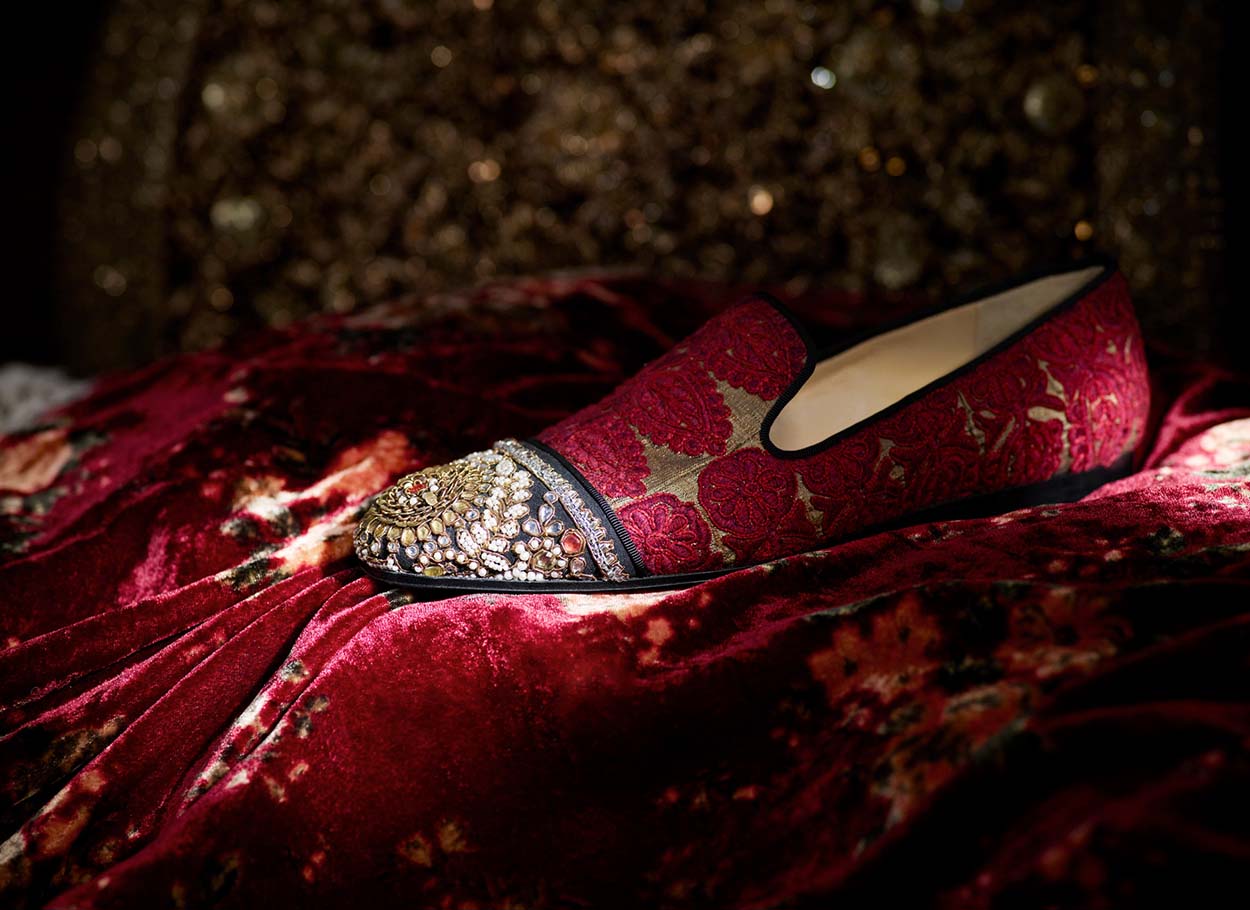 Dandelion loafer for men received the Sabya magic with an embellished toe-cap.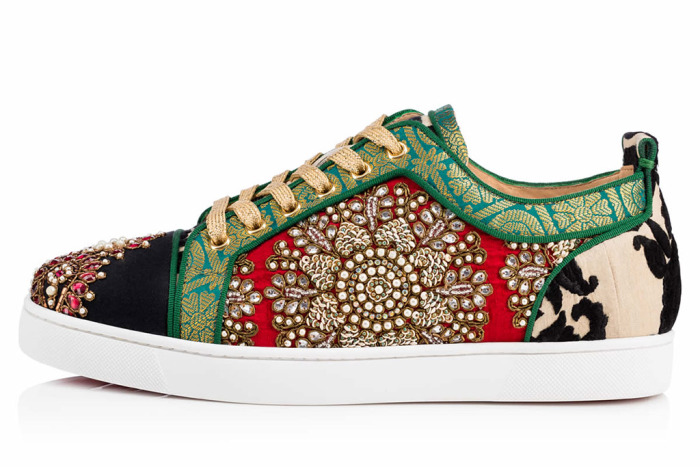 The sneakers. These are the perfect balance of sequins, textiles, and studs. Now these might be for the men to snag, but who can tell the difference if you can strut down the streets in them with confidence?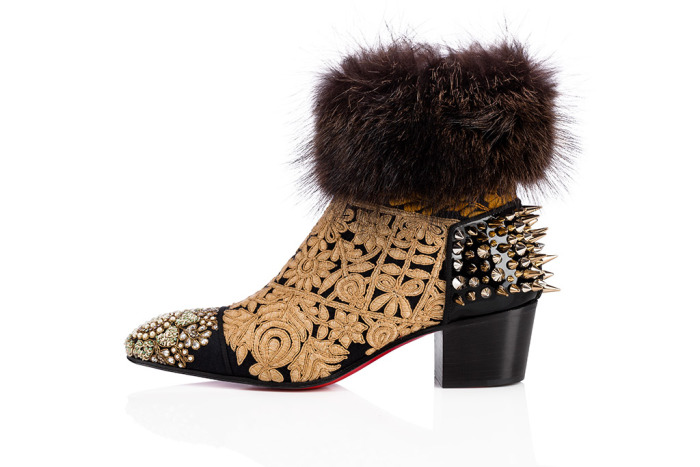 SabyaXLouboutin fall footwear? Say no more.
Featured image:  www.gqindia.com