Child marriages have reduced in India, according to UNICEF's report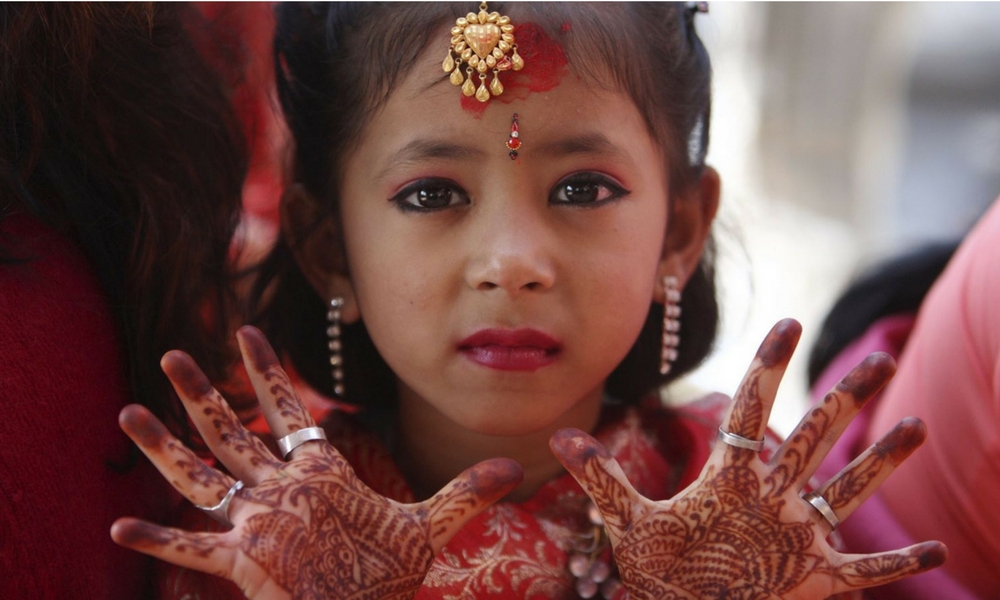 UNICEF said 25 million child marriages were prevented worldwide in the last decade, with the largest reduction seen in South Asia – where India was at the forefront
Text Credit: Shibul Pavithran 
Just days before the world celebrates International Women's Day, there is some great news emerging out of India. According to a recent report published by the United Nations Children's Fund (UNICEF), the proportion of girls undergoing child marriage in India has come down by nearly half over the past decade.
UNICEF said 25 million child marriages were prevented worldwide in the last decade, with the largest reduction seen in South Asia – where India was at the forefront.
25 million child marriages were prevented in the last decade due to accelerated progress.

While this is a positive trend, the road is long and we must double our efforts worldwide to #ENDChildMarriage once and for all. https://t.co/hHYW0dET4Q pic.twitter.com/5zsbGteDvR

— Henrietta H. Fore (@unicefchief) March 6, 2018
"India constitutes more than 20 percent of the world's adolescent population and accounts for the highest number of child marriages in South Asia given its size and population," said Javier Aguilar, UNICEF's chief of child protection.
"In the current trend, 27 percent of girls, or nearly 1.5 million girls, get married before they turn 18 in India. This is a sharp decline from 47 percent a decade ago," he told the Thomson Reuters Foundation.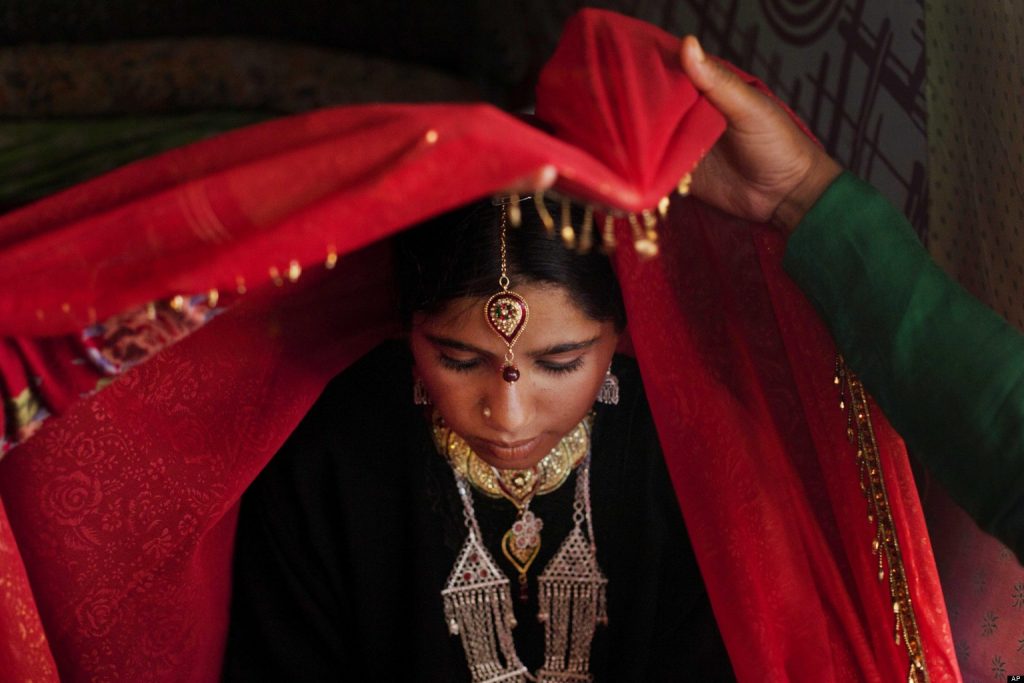 When a girl is forced to marry as a child, she faces immediate and lifelong consequences. Her odds of finishing school decrease while her odds of being abused by her husband and suffering complications during pregnancy increase. There are also huge societal consequences and a higher risk of intergenerational cycles of poverty. Accompanied by many psychological problems that may remain with them forever or for long periods of time. The chances going through the consequences of marital rape also increase. 
Child marriage is not only a violation but also a serious hindrance to the development of any country. Underage marriage disproportionately affects indicators such as female literacy and creates higher morbidity, higher infant mortality rate (IMR), maternal mortality rate (MMR), malnutrition, low birth weights and increases the population of stunted children. Childhood is lost and the freedom to play and learn is also snatched in the process.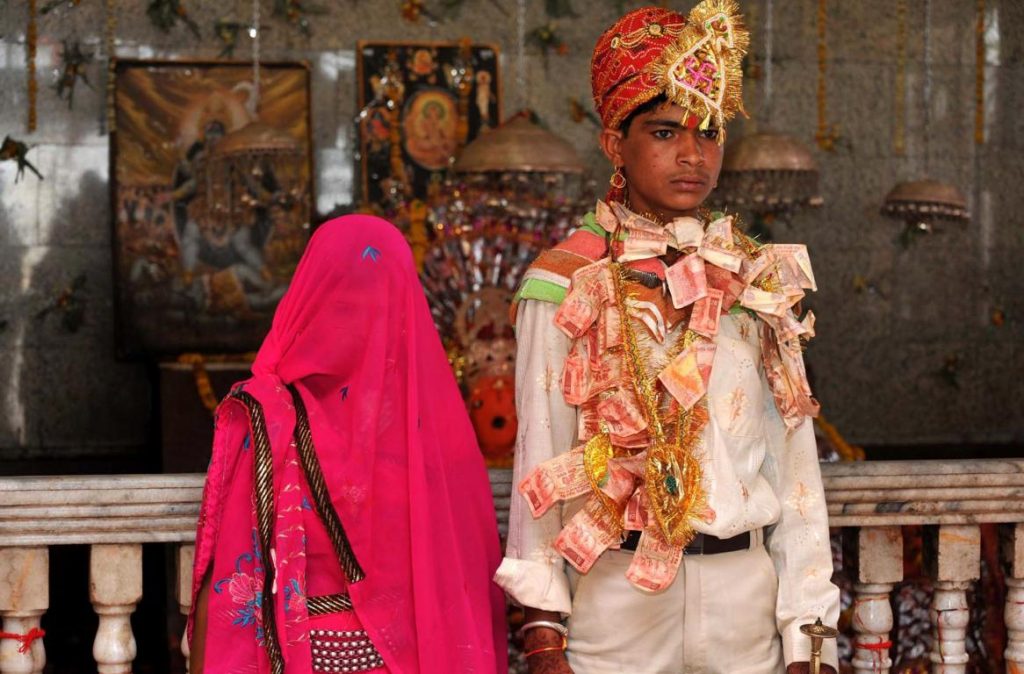 Image Source: 
In India, child marriages are still prevalent in the state of Kerala, the state with the highest literacy rates. According to a UNICEF report, in India, there were more child marriages in rural areas than urban. Bihar has the highest incidence of child marriage at 68 percent, while Himachal Pradesh with around nine percent has the lowest incidence as per the old reports. India's Prohibition of Child Marriage Act imposes a fine of Rs 1,00,000 ($1,535) and two years in prison for parents caught trying to marry off their underage children. Despite the law, child marriage remains deeply rooted and accepted in society, and is widespread in parts of the country.
Some Indian states are much worse in child marriages than others. NGOs working in some of the villages along the Nepal border in Uttar Pradesh say that the prevalence rate is as high as 70%. It is the same in predominantly tribal areas of the country. The marriage age among some of the Particularly Vulnerable Tribe Groups (PVTGs) is as low as 12 years for girls. Thankfully, the rest of the country fares better and balances this percentage at the national level.
Changes!
UNICEF estimates that 12 million girls a year are married globally, and says more is needed to end the practice by 2030 – the target set under the UN's Sustainable Development Goals.
UNICEF's conclusions on India came after comparing data from its 2006 and 2016 health survey that asked women in the 20-24 age group whether they had married before they turned 18. It also took into account child marriage data from the 2011 census. Jayna Kothari, executive director of the Bangalore-based Centre for Law & Policy Research, who has petitioned the government to declare child marriages invalid, said more action was needed. "Better awareness of the Supreme Court's verdict would deter child marriages, and declaring them invalid would strengthen India's laws against them," she said.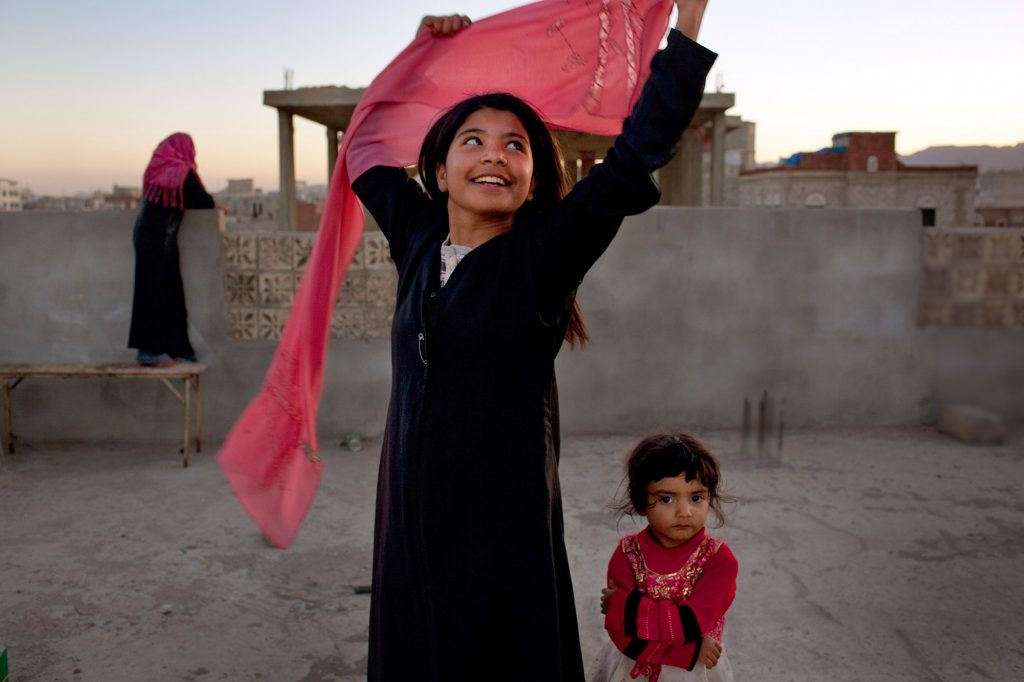 Access to better education for young girls, greater impetus on spreading awareness against the debilitating effects of child marriage by government agencies, and extensive work on the ground by local non-profits have worked wonders. However, there is still a long way to go as child marriages go on in a clandestine manner all over India.
Click Here, to read about a designer's powerful message on child marriages: A Powerful message against child marriages:
Happy Birthday to Kalpana Chawla, remembering India's space queen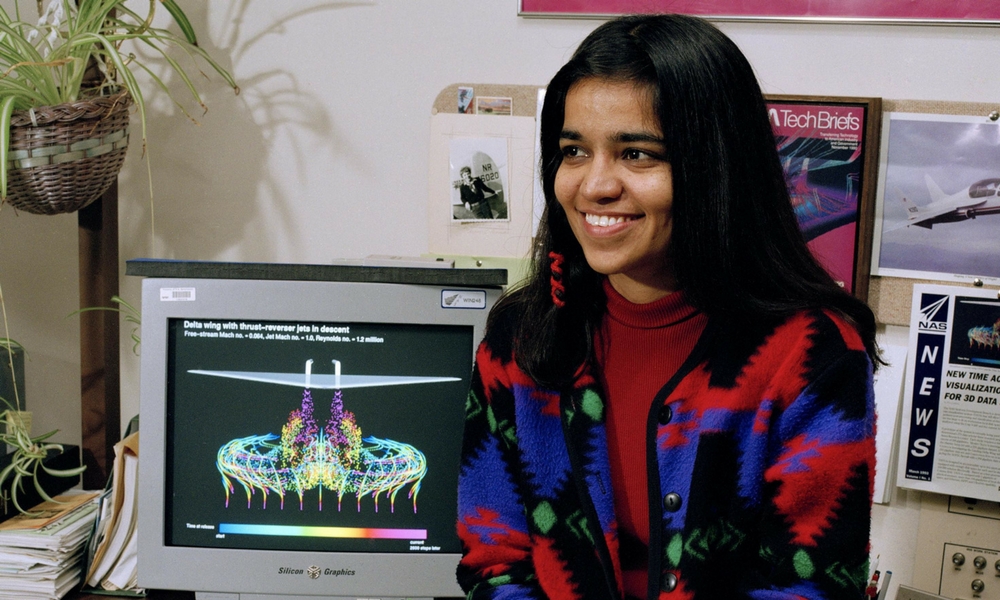 Kalapana Chawla was the first Indian Women to travel to Space
Text Credit: Shibul Pavithran 
Kalpana Chawla, an Indian-American astronaut as well as the first Indian woman to travel to space, she would have turned 56 today if not for that fateful accident on February 1, 2003 when Space Shuttle Columbia perished upon entry to the earth's atmosphere leading to her death and six other astronauts. She is a role model for an entire generation of women in India as well as around the world.
Born on 17 March 1962, Kalpana Chawla will always be remembered for her inspiring and incredible journey from being born in Karnal – a city in India's Haryana state to becoming an astronaut with America's space exploration agency NASA, where she finally fulfilled her dream of reaching out to the stars. Kalpana earned not one but two Master's degrees and, in 1986, pursued a doctorate program from the University of Colorado.  In the year 1994, she became an astronaut candidate and represented the Astronaut Office EVA/Robotics and Computer Branches, testing software for the space shuttles. Kalpana first went to space in 1997 aboard the spaceship Columbia as a mission specialist and primary robotic arm operator, which made 252 orbits around the earth. It also deployed a satellite, which Kalpana was responsible for. She was then selected again for another space voyage in 2000, but due to the project being delayed, her mission began only in 2003. Kalpana joined a crew of seven, which included Ilan Ramon, Israel's first astronaut. On February 1, the space shuttle was intended to land at the Kennedy Space Center when disaster struck.
One Interesting fact about Kalpana's name is that her parents never gave her a formal name but nicknamed her 'Montu'. She picked her formal name at age three when she was brought to a nursery school by her aunt. The principal asked her name to which her aunt replied: "We have three names in our mind – Kalpana, Jyotsna and Sunaina." When the principal asked her to pick a name she chose Kalpana.
Kalpana is a Sanskrit word that means "creativity" and "imagination" in Hindi, Telugu, Marathi and Nepali. It may also refer to: Kalpana (imagination), a Vedantic view.  As the name suggests, with her level of creativity and imagination,  she surely was a force to reckon with and will remain as an inspiration.
 Legacy 
The 74th Street in Jackson Heights, Queens in New York City was renamed to 'Kalpana Chawla Street'.
There's a hill on Mars with her name.
A Nasa Supercomputer is named after her.
An asteroid that circles between the orbits of Mars and Jupiter called the 51826 Kalpanachawla.
India's first weather satellite, the Kalpana 1.
Planetarium in Kurukshetra was named as Kaplana Chawla Memorial planetarium, near Karnal.
Her alma mater, Punjab University named the girl's hostel after her.
Atal Bihari Vajpayee, the then Prime Minister renamed the MET Satellites to Kalpana in her honour.
The Indian Institute of Kharagpur has a Kalpana Chawla Space Technology Cell, named as tribute to her.
Can the trekking tragedy at Theni be the last of its kind?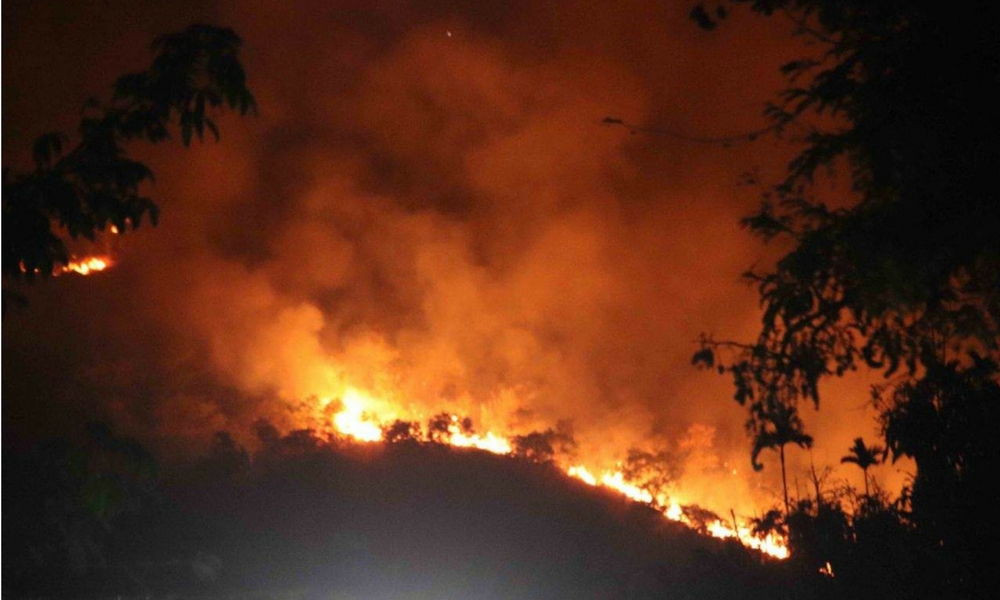 Jolted by the catastrophe that occurred in Theni on March 11 that has sent shockwaves across the trekking community, what is the future of forest treks in India?
"Fire on the mountain; Run! Run! Run!" A childhood game was brought back to the minds of people; however, in a painfully realistic form.  It was a pleasure trip to get close to Mother Nature. Comprising the young and the old, it was meant to be a brief getaway from the bustle of city life to walk through some of the most beautiful ranges of the exquisite Western Ghats. But little did anyone know that the journey back would end in the mouth of hell, literally.
A group of 39, including children, women, and men set off from Chennai on March 10 for a trekking expedition from Kurangani to Kolukkumalai hills. As per the latest reports, 11 people have died, 27 are injured in various degrees, while three returned safe as they exited the trek in its early stages.  After staying overnight in Kolukkumalai, during the return journey on March 11, the group split up, losing their way, and were engulfed by the flames of a forest fire that raged their way in the Kolikkumalai area. While rescue processes have concluded, several questions are being raised about the cause and handling of the tragedy.
While blame games are flying thick and fast between the Forest department which is backed by the Tamil Nadu government, and CTC; a thought needs to be given to the actual victims and the whole community of pure trekkers, who are dependent upon the organisers to indulge in the activity. Afterall, what is pursued for thrill and adventure cannot be undertaken at the cost of life.
What happened at Theni cannot be repeated and it is the responsibility of the organisers to be fully equipped for any adverse situations. Who is responsible is indeed a question that has to be answered; however, what is more important is to ensure that such a situation never recurs and if it does, necessary measures are in place to mitigate the consequences. Who is responsible for a mishap? Every party involved in it is equally responsible – the authorities , the organisers, and trekkers.
The concept of travel varies with individuals; while some enjoy a lazy afternoon dip in a rooftop pool, others enjoy trekking up a steep terrain carrying a 10kg backpack. 'Why' is not important, but how it should be facilitated is what is the primary question that needs to be answered.
The breathtaking view from Kolukkumalai
Source: navrangindia
Kerala Tourism Department Corporation (KTDC) has taken all necessary steps to cater to the affluent tourists but what about the nature-enthusiasts or trekkers? Probably this lack of regulation is what resulted in the creeping up of incompetent, unqualified individuals or groups into organising treks in nature by blinding the responsible forest officials with a few currency notes.
KTDC has to work with forest departments into identifying trek routes, marking them in a non-invasive manner and regulate and monitor the usage of such treks. Regulation does not mean monetising it but being knowledgeable in the aspects that are to be fulfilled to ensure safety in adventure and being accountable for actions.
Says Arjun Majumdar, founder of IndiaHikes, the largest trekking community in India, "I see this as a freak accident and not something that we are likely to see happening more often, even if trekking grows.  To our mind, the forest department must be more careful about alerting people about possible fires. I don't think a blanket ban on trekking is advisable. These early summer months are some of the best months for trekking. However, with advance notice they can put a stop to trekking for a weekend or two or when a fire is likely to grow. From the organiser's side, training on fire management is something every leader must know. Forest fires are rare, but fires at the camp do happen, for example, a kitchen tent catching fire. So such training is imperative for every trek leader."
Seasoned trekker Toms Varghese echoes the sentiments of the trekking community, "The people who organised this trip cannot shirk the responsibility of this tragedy; neither can the authorities who keep trying to put the blame solely on the organisers as the forest department is well aware of the risks involved. This tragedy should lead to an in-depth inquiry into the reasons behind the wildfires as it not only poses danger to human and animal life but to an entire ecosystem that took centuries to develop."
Here is a critical checklist that all concerned parties need to be aware of during a trek:
Trek routes should be identified and marked in a manner which is non-invasive to nature but fulfils the purpose of finding the way
A grading system for identified treks should be prepared based on which all identified routes will be graded
Comprehensive information about the trek route i.e. route map, terrain, grade, best season, banned season, charges, must-carry items, number of trekkers, should be made available on the public domain
Some form of a registration mechanism for organisers should be employed with marginal fee on the basis of criteria that need to be fulfilled in order to be eligible to be a trek organiser
Identify and list out criteria that have to be fulfilled by organisers and trekkers before the commencement of trek
A safety training talk should be conducted before the start of the trek. All information regarding contact personnel should be relayed to maintain communication at all times.
For organisers
Should include one leader for every ten participants, certified first-aider, trained in emergency rescue procedures and knowledge about whom to contact and when to contact
Should have necessary equipment that is required as a minimum to mitigate or cancel risk
Should be knowledgeable about the treks conducted with records of pilot test treks conducted in a particular route before bringing trekkers
All necessary permits and regulations should be fulfilled and the local authority should be met in person before arranging the trek.
Trekkers
Trekkers should always be prepared and should know what to expect in every stage of a trek
A trekker is the most responsible person for herself/himself so they should be aware of everything pertaining to the activity they are embarking upon.
The bottom line is that every party involved should be well aware of the hazards and consequences present in the pertinent activity and should be knowledgable to curtail such risks by early identification and also be capable of mitigating the consequences in the occurrence of a calamity.
As the nation mourns the loss of innocent souls lost to what was meant to be a thrilling memory, let us vouch to bring back the fresh grass over the path that was filled with charred bodies and make it a distant memory relegated to a fateful history.
Indian Celebrities who turned Politicians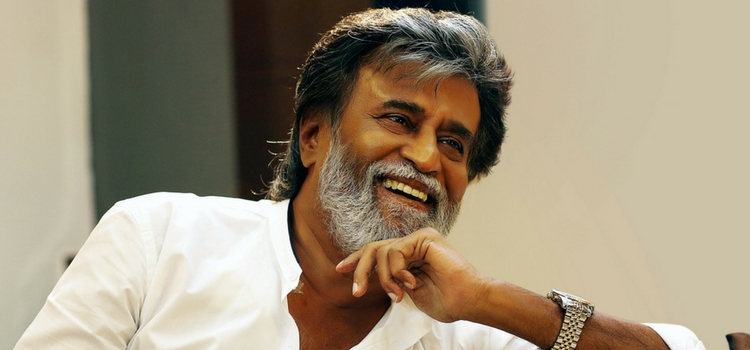 From MGR to Rajinikanth, celebrities make their way into politics to create political revolutions.
RAJINIKANTH
Superstar Rajnikant's entry into politics has made Tamil Nadu go all gaga. The superstar said he wants to create a political revolution by forming his new party
Image source: news18
MGR
One of the most prominent names in Indian political history, Maruthur Gopalan Ramachandran, aka MGR, was a pioneer in shifting gears from the film industry to politics. Though he campaigned for DMK, he later founded his own party, ADMK. He became the Chief Minister of Tamil Nadu in 1977 and continued in office until his death in 1987.

Hema Malini
Actress-politician Hema Malini campaigned for the Bharatiya Janata Party (BJP) candidate Vinod Khanna, former Bollywood actor during the Lok Sabha elections in Gurdaspur, Punjab. From 2003 to 2009, the then President of India APJ Abdul Kalam nominated her as the MP to the Rajya Sabha. She officially joined BJP in 2004 and was appointed as the general secretary of the BJP.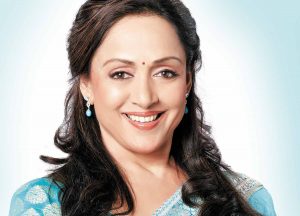 Image source: completewellbeing
 J Jayalalitha
Jayaram Jayalalitha was an Indian actress and politician who served as the chief minister of Tamil Nadu for over fourteen years. She is considered as one of the most powerful female figures in India.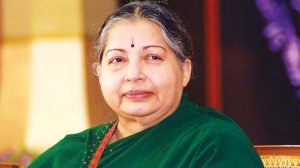 Image source: deccanchronicle
 Chiranjeevi
The Telugu superstar started his own political party, Praja Rajyam in 2008 and later merged it with the Indian National Congress (INC). He even served as the Union Minister of State, Ministry of Tourism.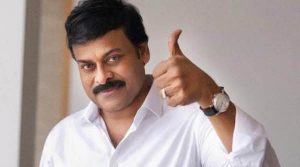 Image source: indianexpress
Jaya Bachchan
Actress Jaya Bachchan is one of the most versatile actresses of Indian cinema and has showcased her talent and capability not only as an actress but also as a politician. She has always been quite active when it comes to the political scene. She is also felicitated with India's fourth highest civilian award Padma Shri by the Government of India.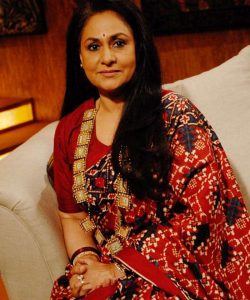 Image source: starsunfolded
Kirron Kher
Kirron Kher started her political career with her involvement with non-profit organizations such as 'Laadli' – campaign against female infanticide and 'Roko Cancer' – campaign for Cancer awareness. She has also participated in the Anna Hazare's Indian anti-corruption movement in 2011. She has always been a vocal admirer of Narendra Modi even before he became the Prime Minister of India and has also campaigned for BJP during the 2011 municipal corporation elections. BJP declared her as the Lok Sabha candidate from Chandigarh for General Elections 2014 and Kirron even won the seat with a good majority.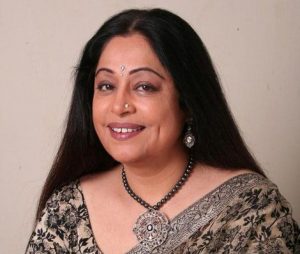 Image source: starsunfolded
Shabana Azmi
One of the finest actress in Indian cinema, Azmi is also a noted social activist. In 1997, she was nominated as a member of Rajya Sabha.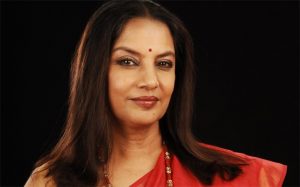 Image source: indiatoday
Let us know about your thoughts on actors turning into politicians. How far do you think things will change?