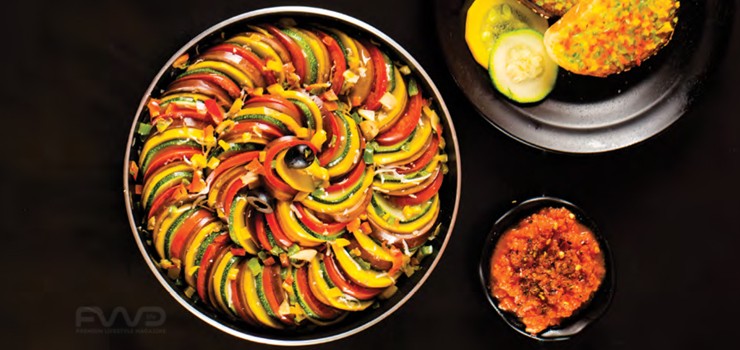 Season's greetings! We're warming up to winter treats by the Executive chefs, Sebin Babu and Saranaj

Christmas is here with its many views. Is Santa Claus taking away all the charm, are Christmas decorations extravagent? Then there are those classic carols,  'It's the most Wonderful Time of the Year' and 'Let it Snow'. The irony is that we're on situated on a coastal town, we don't need that warm cup of milk. But then there is a reason this season is merry, apart from Frank Sinatra reminding us. When I sat at Carpentine, it was cosy with its brick walls, minimal home made Christmas decorations and those cabin like wooden floors. There's a shelf full of jars filled with raisons and nuts stored in wine over three months, to make the perfect plum cakes. You'll also spot a cookie jar, I'll warn you they have the perfect crunch and they stay loyal by its tagline, "That's how the cookie crumbles." The owner, Chris Francis looks over his mother – Jancy aunty- baking a fresh set of peppermint cupcakes as his sister,Hema, drizzles some chocolate on the ganache. That's Christmas, the joy of getting together to make something you love.
Christmas Goodies
A few turtledoves told me that the Spanish Omelette is quite a treat at Carpentine. Chef Sebin whisked the eggs so fast, it fluffed and looked as delicate as a Christmas snowflake. Rested on it were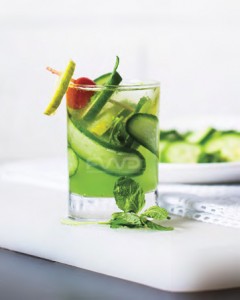 Kalamata olvies, bell peppers and freshly chopped parsley. As the knife slid through it, you could judge it was creamy before tasting it. The bearable lightness of its being was a way to start the morning. If no one has sent you a treat on the pear tree, Carpentine delights you with some avocado shake and winter cool cumber mojito and yes the peppermint shake. The shake is 'Christmas divine'. If you have that sugar craving, peppermints are there to perk you up. As I perused the menu, I wanted something new. Like Anton Ego in Ratatouille says, " A fresh perspective." It's no coincidence that I see ratatouille on the menu. Very much like the movie itself: a warm and homely moment. The eggplant  zucchini and sautéed red onion had its clear hints of dried oregano, basil and thyme. It's not heavy but hearty.That made some space for a gloriously dark plum cake with its caramel and wine dipped fruits.
Wholly Content
But if you want that happy Santa belly full feeling, then you must try the Carpentine burgers and pasta.The burger patties and pasta are made from scratch. I especially enjoyed  the smoky taste of the patty in the burger, garnished with olives and sliced jalepenos and cheddar. So, if you do not spot any presents under  the Christmas tree, take a drive to Carpentine. Go ahead, surprise yourself.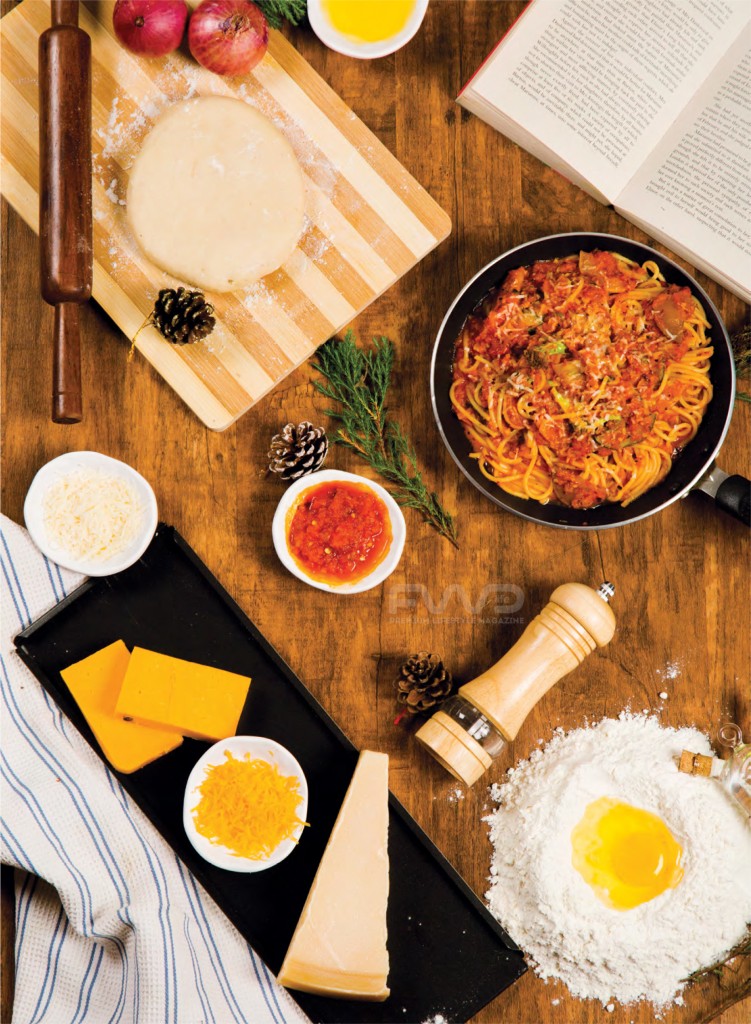 Words and Styling by Atheena Wilson Photographs by Arun Menon
Location Courtesy: Carpentine Café