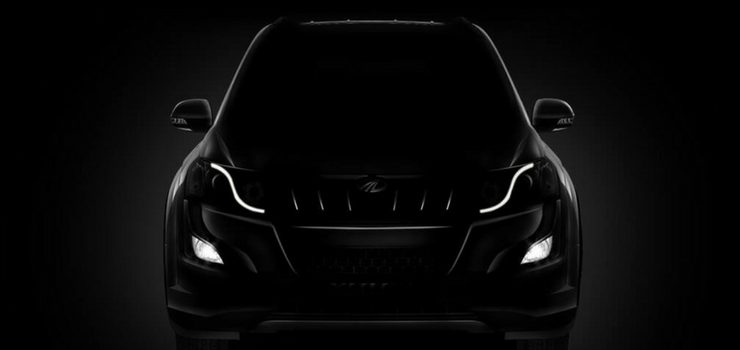 Words and images from: Raisa Elizabeth Mathew 
With a plethora of options available in today's auto world right from a line of manufacturers, makes, models, trims and versions, the process of buying a car weather new, used or certified has become painstakingly stressful.
Gone are those days when you just had to drive down to the dealer and choose from not more than three to five models they have. But today, if you want to test drive all the cars before buying, it would take forever and you don't want to over look the important things.
Here are the ten tips for your new car purchase that will land you on the best deal:
Do Your Homework
Decide on your budget. Go to your banker and discuss the options, rate of interest and tenure. Get your loan pre-approved. Accepting finance options suggested by your dealer might be a tad bit expensive at times. If you do pit one bank against the other, you would find it interesting how it gives you the power to bargain over the interest rate. Most dealers have their own financing, which are mostly beneficial, but not always. Hence keeping a check helps.
Choosing the right car is the most important part in the whole process. What is the main utility of the vehicle? Do you need a petrol or diesel vehicle or an electric? Would a compact or premium hatch suffice or are you looking for a SUV? Again, do you really need a SUV or a MUV will serve your purpose? After narrowing down options based on your needs, pick at least two vehicles. Calculate the price, reliability, insurance, cost of ownership and resale.
Find out the dealer's cost for the model, make and trim you have decided to buy. Get quotes from multiple dealers and online for the same car. Pit them against one other for a competitive price and do this in the third or fourth week of the month when the sales person is under pressure to achieve his monthly target.
Do not opt for a make or model which is about to be phased out soon. For example, buying any of the Chevrolet models would turn out to be an adversity as the company had called it quits in 2017 and closed one of its units in Gujarat. Now, the used car market is flooded with various Chevrolet models at dirt cheap prices. This isn't the first of its kind. If we roll back the calendar, Peugoet too pulled out of India leaving thousands of consumers stranded, and all of us remember the Daewoo motors closure. It is better to stick with the market leaders like, Suzuki, Mahindra, Hyundai and Tata because they are less likely to shut down operations in India. This factor greatly influences the resale value of your car as they depreciate very fast owing to the lack of service, support or spares.
At the Dealer's
Shop around to know the discounts various dealers offer. They are usually competitive as the auto industry has many players fighting for their slice. However, make sure lower price doesn't means less features. Get everything in writing, verbal commitments are mostly not honoured. If you get a straight 10K discount, it is mostly the extended warranty, basic kit and other accessories that have been removed from the car's package. Take a friend along who would mostly suggest other dealers and act uninterested in the deal 😀   Helps add pressure on the sales person.
Take your own sweet time to test drive. Drive all variants of the model you are looking to buy. An outside eye is best suited in such occasions. When you are all exited and pumped with enthusiasm, your friend or colleague will do the observing and weighing for you.
Always be ready to walk away if you don't like the deal. This gives you more leverage and helps you bag a better deal. The dealer is not your friend; don't be fooled by their warm smile and unlimited coffee. Every sale the sales person makes lands him a commission and every add-on, an incentive.
It is okay to buy the fully loaded top trim stock car as it is advantageous and blends with your upholstery quiet well. But accessories such as the seat covers, floor mats, sill plates, visors etc. and most importantly, speakers for your infotainment system are best bought from the authorised dealers who have a variety of options to choose from as compared to buying them from other vendors. These are the places the outside vendors work a bit cheaper, but may mess up the car's wiring.
The extended warranty, zero depreciation, theft protection and return to invoice are a few features left to your choice depending on your geographical location and the kind of neighbourhood you live in. If it is a secure neighbourhood where your car might not get stolen and it is less likely a landslide or flood would damage your car beyond the point of repair, you could opt out of this which is just a couple of thousands usually but it is better to avail such protective measures for your car. Keep in mind the Chennai floods, post which flood affected Audis, BMWs, Mercs and Jags selling cheaper than the premium hatches. If you didn't have these added covers, you could consider yourself doomed in such cases.
Don't think twice to pay for safety features as it may cost you dear or god forbid, your dear ones. ABS, EBD, BA, EPS and airbags have become standard features in mid trims of most of the models retailed by all manufacturers.
Even after you got all these things right, check your car before registration for any make ups and KMS done. Check if whatever was promised is delivered before you drive out of the dealership, and to fill the complementary five of ten litres of fuel. Happy motoring!