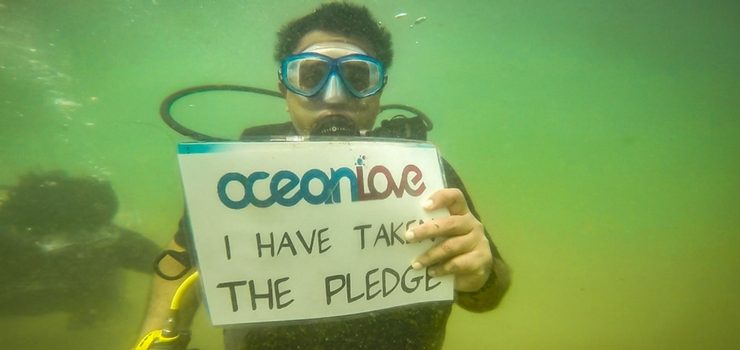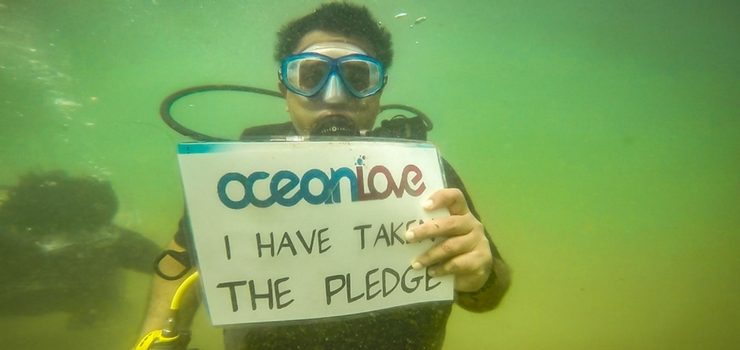 Top companies around the country had their CEOs gather and conduct an underwater conference, a first in the world, in Gods Own Country
For most, Scuba Diving is an adventure sport, something to relax and unwind, and to experience something new. From time immemorial, it has been said that mixing business with pleasure is always a bad idea. But, Bond Safari Kovalam, the underwater adventure company that recently made news for hosting India's first underwater wedding, has broken their previous record and successfully managed to mix work with pleasure.
The participants included Hema Menon, the Centre Head of UST Global, Dinesh P. Thambi, Vice President and Delivery Centre Head, Tata Consultancy Services (TCS) and Rony Thomas Zacaria, CEO of Avon Mobility Solution Pvt Ltd, Chennai. Dr. Shyam Kumar, NeoLogix and Rajagopal Iyer, CEO UDS group of Hotels.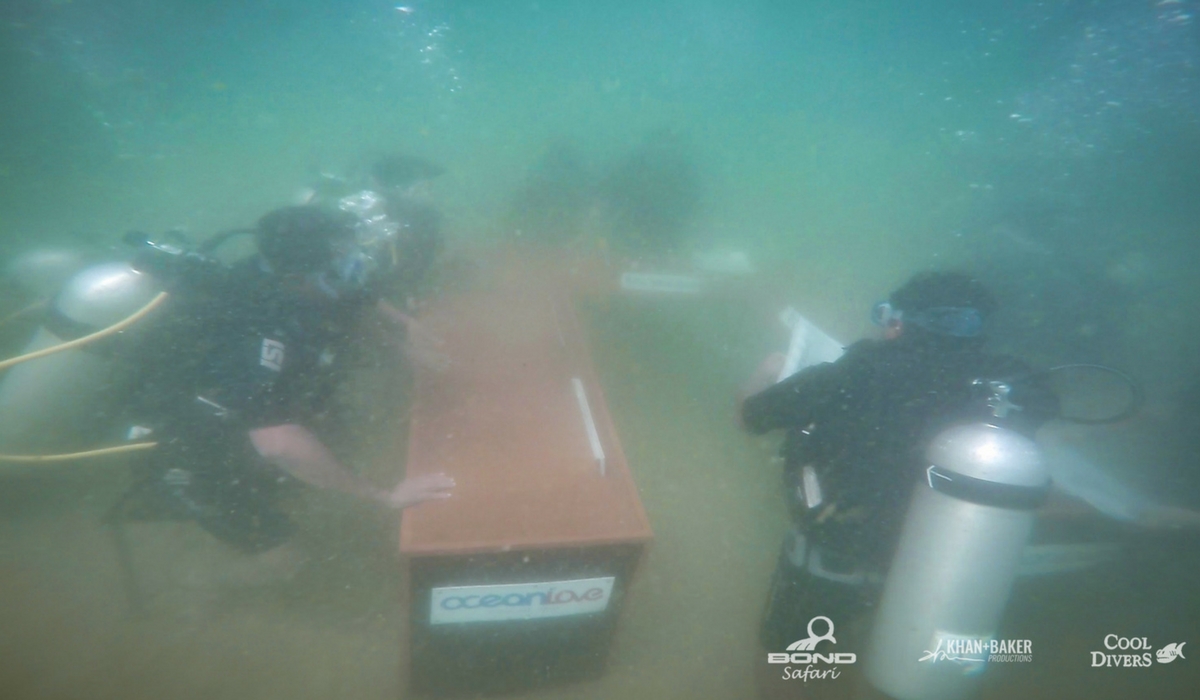 The World's First Underwater CEO's Conference is part of the organisation's campaign titled – Ocean Love. According to Jackson Peter, Managing Director,, about 13 million tonnes of plastic are being produced per year. Approximately 9 million tonnes of plastic is often discarded into the ocean after being used. Based on a study published in March 2017, 34 percent of the animals in the sea were affected by plastic. "Many are unaware of the fact that the oceans serve as the world's largest source of protein. These water bodies represent 99 percent of the living space on the planet," Jackson explained.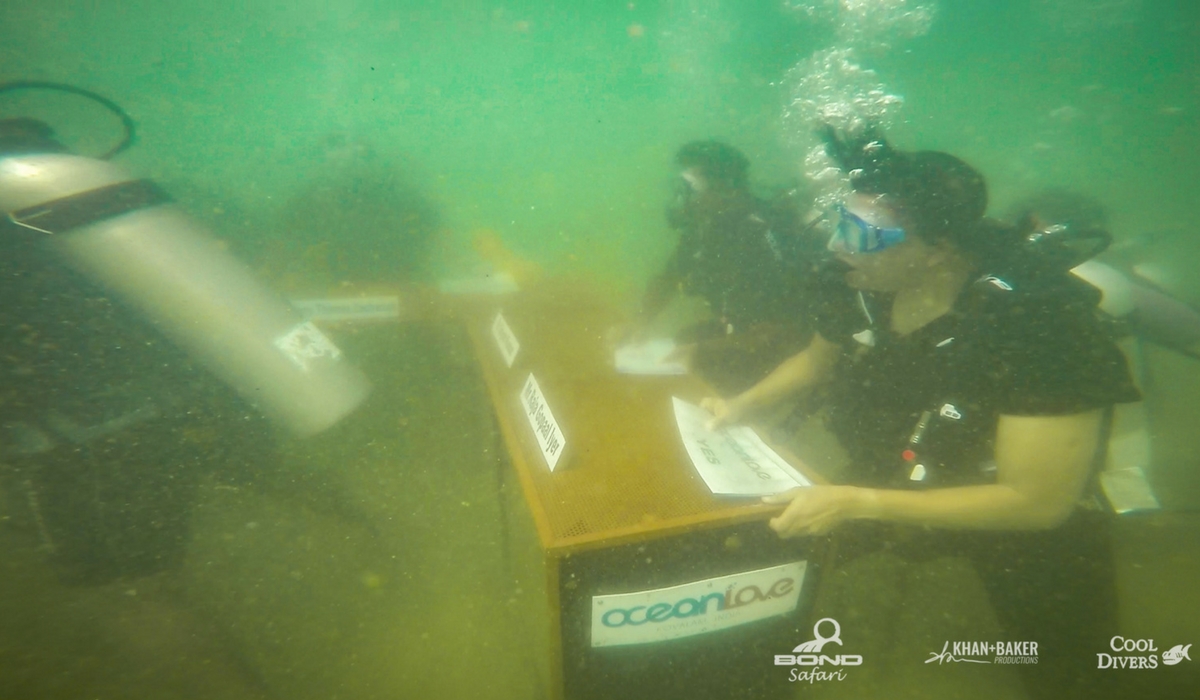 "I love the ocean. The blue water, the way it kisses the shore over and over again, is a sight that you cannot get enough of. It should be noted that over three billion people in the world are dependent on the marine and coastal biodiversity for their livelihood. Hence, it is up to each one of us to help prevent the ocean from degrading over a period of time," said Dinesh P. Thambi, Vice President and Delivery Centre Head, Tata Consultancy Services (TCS).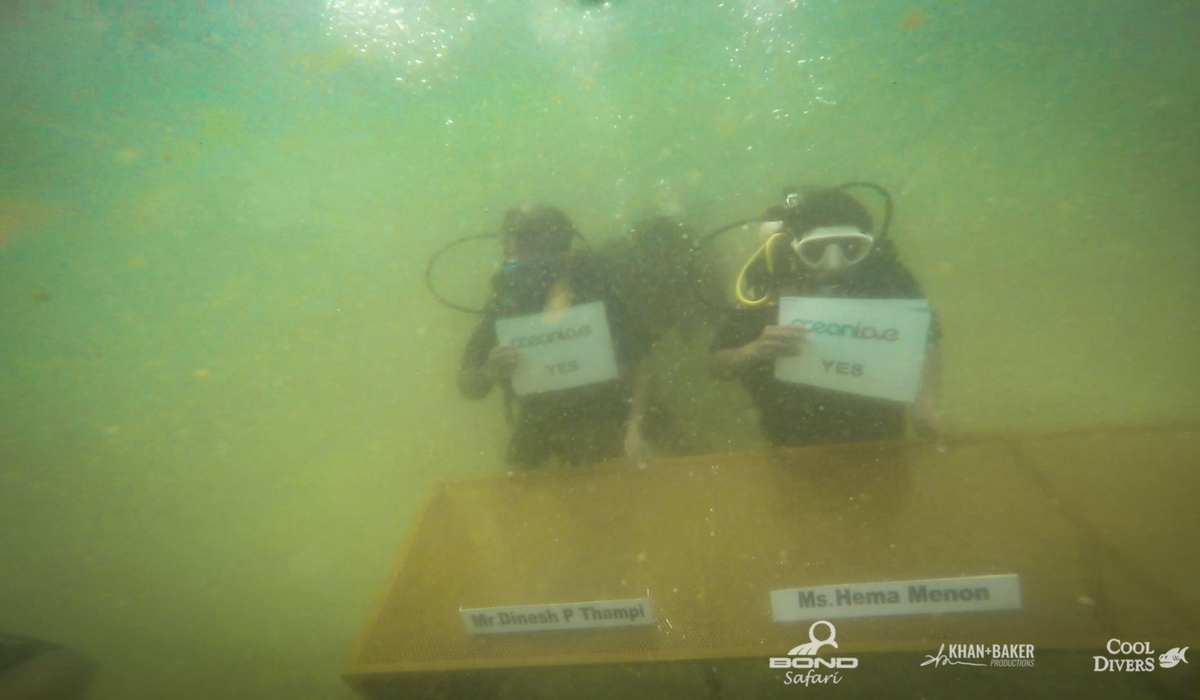 After having a basic training session a day before, all the participants spent approximately 35 minutes underwater, after which they headed back to the shore to conclude their session. "As the effects of marine pollution including coral bleaching, ingestion of microplastics by fishes etc. are not visible to us, awareness about the ocean is the need for the hours. Our Swachh Bharat initiatives should also focus on keeping our water bodies clean," said Rajagopal Iyer, CEO of Udaya Samudra Group of Hotels.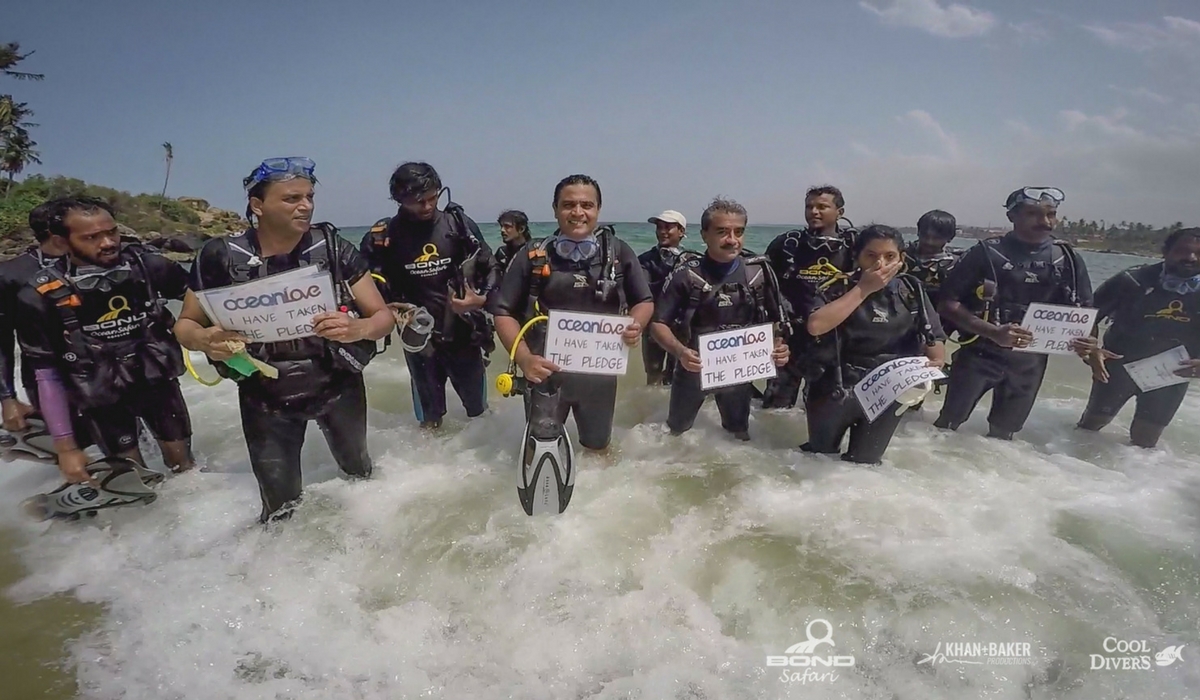 Rajagopal Iyer, CEO of Udaya Samudra Group of Hotels said that efforts are being made towards launching the "Beach and Marine Environment Protection Club" on June 8, 2017. This club would focus on educating citizens about the careful disposal of waste substances as well as take care of the aquatic life. The club would be formed in association with various hotels and resorts established in various parts of southern India. This activity would be monitored and assisted by experts such as Bond Safari Kovalam who's focused on underwater diving and marine studies so as to keep the marine habitat safe from toxic wastes and pollution. The team at Bond Safari Kovalam & UDS group of Hotels have also decided to educated over a 100 school and college student this year, regarding the various aspects of marine life and the need to preserve the aquatic habitat.
Images: Various sources