The Black Monk by Divyam Mehta
The Black Monk is the brand new collection from designer Divyam Mehta for Autumn Winter 2017.
Text: Namrata George     Image Credits: Divyam Mehta
When you're pouring water, just pour water" the way of the monks is simply to become a part of the act. This very meaning has served to inspire and experience the crafts and its processes. The complete look seen throughout the collection is interpreted from the distinct layering and draping styles of the Buddhist Monks.
A monk's kasaya (clothing) usually consists of three layers namely antarvasa (covering the lower body) uttarasanya (covering the upper body) and samghati (final layer Robes). In addition to this some of them also wear a waistcloth (belt).
The looks include the simple yet complex drapes and layers that are synonymous with the monks' way of life. This dressing style has been reinterpreted with
draped layered skirts, wide leg monk trousers, pleated wrap skirts, smocked stole gilets, wraps, long shirts, and stole attached kurtas and robes.
The collection merges subtle detail with spontaneous designs exquisitely, taking cues from the works of French artist Jean Degottex and the Buddhist Monks. The garments feature predominantly black, cement grey, indigo blue to harmoniously form shibori patterns and block prints. Dating back to 8 th –century Japan, shibori is the Japanese art of resist dyeing, which is the binding, clamping or gathering of cloth to skillfully dye and decorate cloth. The collection also features textural handloom wool and matka silks Bengal kantha and thread embroidery to add on to the texture of the textiles.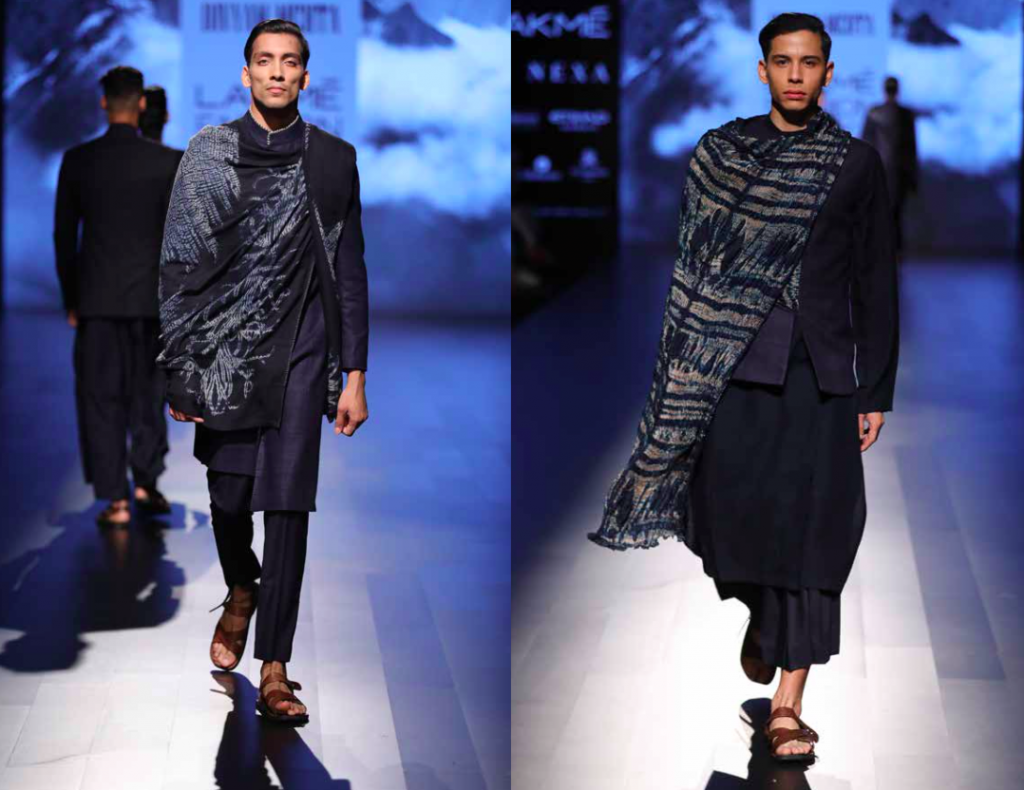 Indigo blues have been used as the color scheme to represent the inspiration taken from Japan and also Japanese tie and dye method of Shibori has been implemented on the shawls, which are layered over the garmetns to add a more textured look.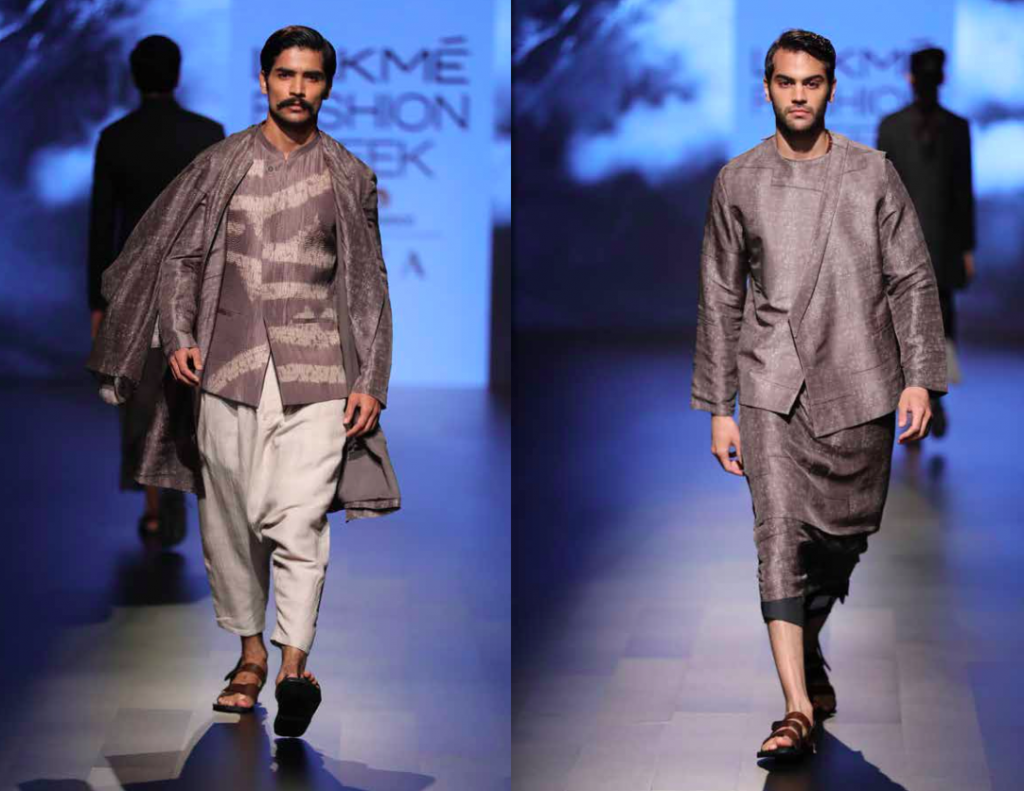 Cement grey outfits that are layered with asymmetrical jackets both in block color and hand printed motifs.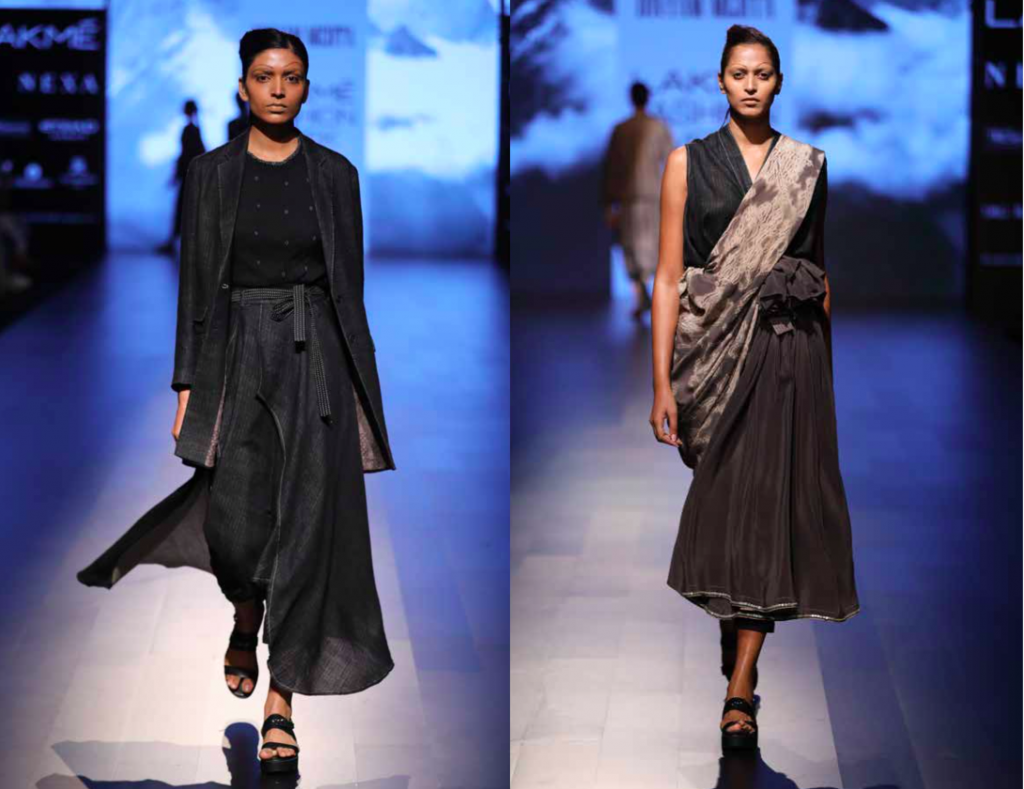 Dark colours are used, long jackets and shibori, hand blocked shawls draped over for the aesthetic of layering that of the monks. Asymmetrical Detailing on trousers and tops. Make up done on the women is a very natural look with minimal product on face other than concealing the natural eyebrows and drawing high thin black brows over it.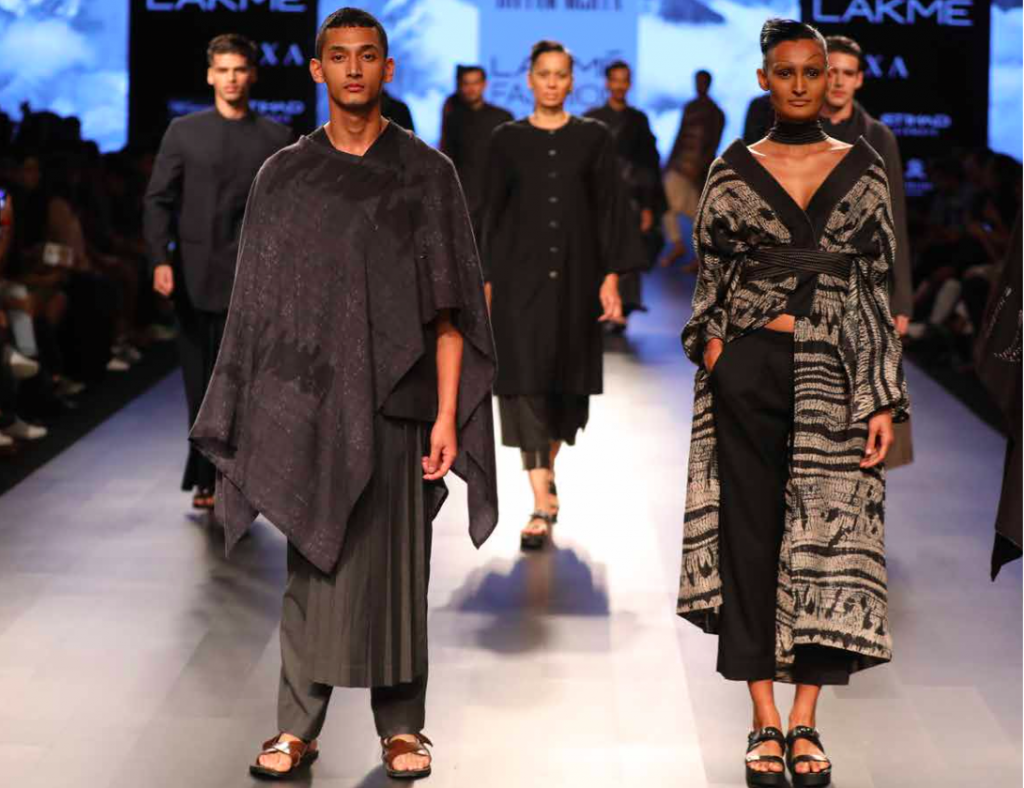 As a whole the collection complimented each piece very well, layering is key, shawls and belts added more character to the costumes keeping to the outfits worn my the monks, added details like hand block prints and shibori elevated all the looks to a more runway high fashion look.
Sunny Wayne and Reba John: Up close with the future of Malayalam cinema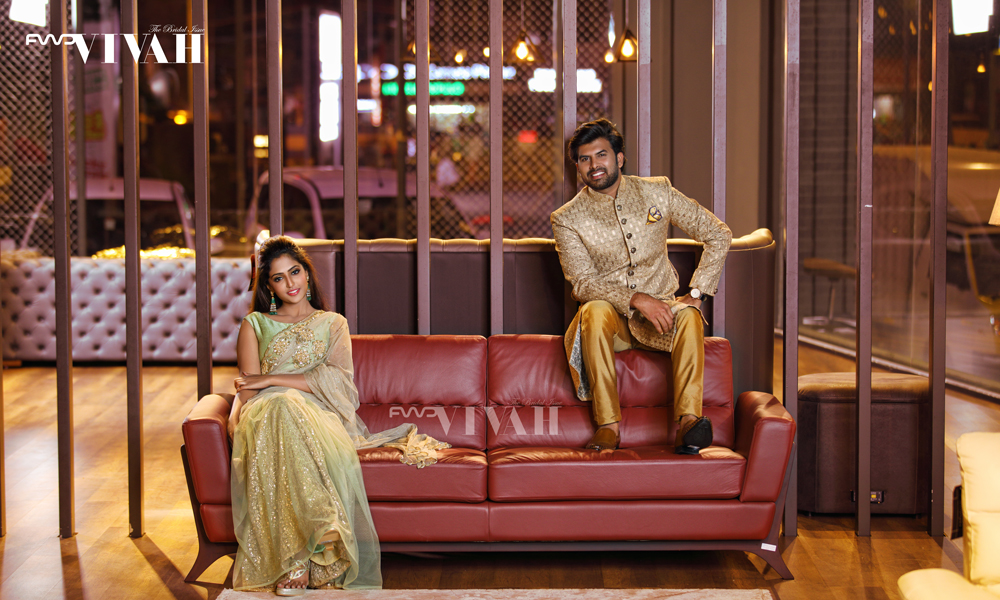 Actors Sunny Wayne and Reba Monica John talk about their journey in film industry and share their thoughts on weddings and relationships
Sunny Wayne has acted in many big movies as lead and supporting actor. Some of his memorable performances were in movies like Second Show, Annayum Rasoolum, Neelakasham Pachakadal Chuvanna Bhoomi, Aadu Oru Bheegara Jeeviyanu, Annmariya Kalippilannu and Aadu 2. He is trusted name in the Malayalam film industry and is known for his versatility and genuine portrayal of his character.
Reba Monica John has the ability to perform diverse roles with grace with effortless ease. She stands out in the list of newcomers in the Malayalam film industry. Reba rose to fame with her debut role in Jacobinte Swargarajyam. And in her second movie was Paipin Chuvattile Pranayam, in which she donned a very different role as compared to her previous film. She currently has plans to venture into Tamil Cinema
FWD Life asks both the actors some pertinent questions about their film career so far, their personal preferences and some questions about their wedding plans. Buy our latest copy to read the full-fledged interview with the charming stars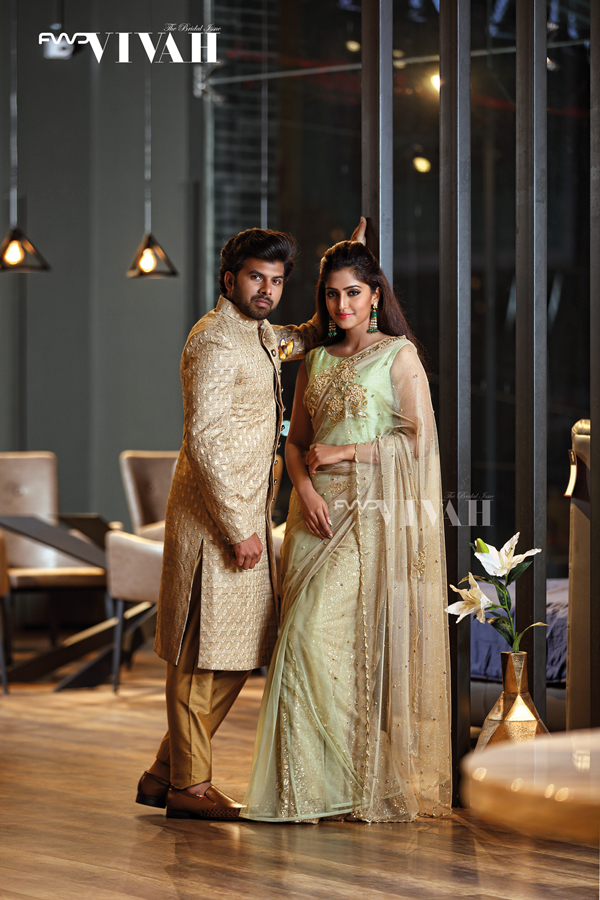 Models: Sunny Wayne & Reba Monica John
Photographer: Jinson Abraham
Words by: Shibul Pavithran
Styling: Namrata George
Makeup & Hair: Unni Ps
Retouch: Jemini Ghosh
Location: Homesoul Theyyampattil, Ernakulam
Production: Maxxo Creative
Costume – Reba John: T&M By Maria.Tiya.Maria, Kochi
Sunny Wayne: The Raymond Shop, M G Road , Marine Drive, Lulu Mall and Tripunithura
Jewellery Courtesy: M.O.D Signature Jewellery, Kochi
Footwear: Sylcon
Wardrobe Essentials Every Men Should Have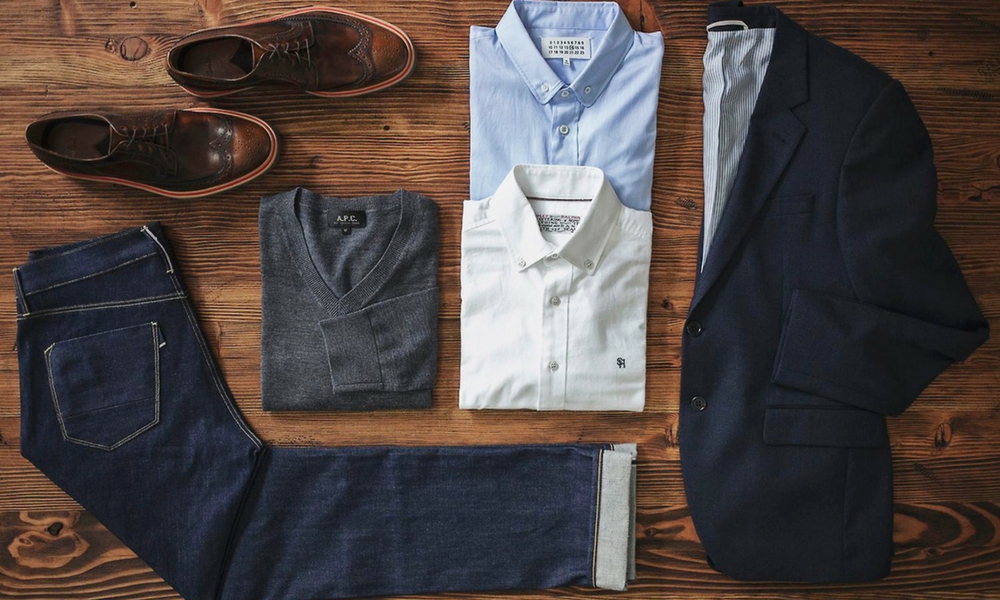 Make your appearance dazzling and give a character to your appearance – all by just updating your wardrobe with these essentials
Text Credit: Roshan D
The term fashion means a practice or a popular style especially when it comes to clothing and personal style. And, talking about the personal style of a person, it immediately falls on how a person carries himself or herself – giving characters to their soul and appearance through the world of fashion.
Though fashion is most commonly associated with women, the men are no less when it comes to flaunting their expensive sneakers and watches. But do they have their wardrobe sort? Well, worry not! It's time to give the men a wardrobe update with the must-have-essentials to make them look appealing and give character to their soul and appearance.
A Classic White Button-Down Shirt
Classy, elegant and crisp, a white button-down shirt is a must-have in a man's wardrobe. Classy yet simple in nature, a white button-down can go with anything and everything making you look classy and one of a kind.
Crew Neck T-Shirts
You say it or not, crew neck t-shirts are a must have in a man's wardrobe. Versatile in its nature, a crew neck t-shirt can be paired up with a pair of jeans or trousers or shorts depending on the occasion, making you look a next door guy. While basic – white/black/grey t-shirts make the best in the wardrobe, they are easy and effortless. And, if you prioritize comfort and charm at the same time, make sure you have them right there in your wardrobe.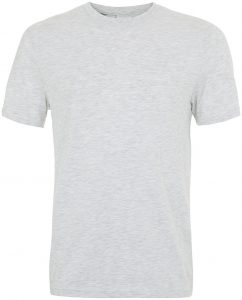 A Suit
Grand occasions are the places to shine and if you want to shine, and make the grand gesture memorable, a suit is a right option. Royal, elegant and modern at the same time, it gives a sense of value and respect to your character which enables you to have a smarter and approachable personality. While a black is considered to be superior, we would suggest you Navy as it works with a whole range of occasions.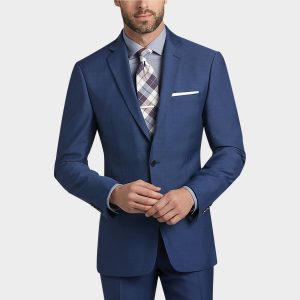 A Pair of Denim
While a pair of jeans is every man's saviour, the question of colour will be the biggest of all the questions the men might have come across. And, worry not, because the answer is right here – Dark Blue. Rich in colour, it fits perfectly with every outfit in the wardrobe. Button-up, button-down, checked or crew neck, you name it and your dark blue denim is the solution to it. Its simple but appealing for sure!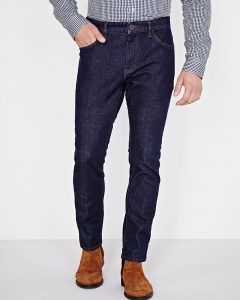 A Pair of Chinos
Finding an alternative to your pair of jeans? Chinos are the best. Falling into the semi-casual alternative of the wardrobe game, it works perfectly with nearly anything from your wardrobe. While there is an explosion of colours with chinos these days, we would still recommend the old-school khaki or beige as it will make you look expressive.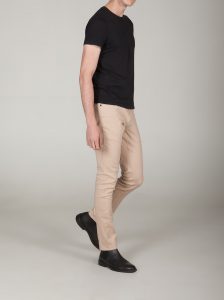 Lace-up Shoes
Going back to traditions are our favourite things and our favourite thing in a man's wardrobe are his lace-up shoes. Not any lace-up shoes – but the old-school black and brown. Adding this to your wardrobe not only give a sense of finish to it, but it helps you finish your whole look. While you can pair this for a formal occasion, you can party in your lace-up shoes with a pair of ankle-length trousers and a polo shirt. Doesn't it sound awesome?
Sneakers
If casual is your favourite word, then sneakers are something that will definitely suit you. While white sneakers are much in trend these days, don't forget to add a print that talks more about your character. Rich in colour and elegance, the happiness surely lies in a good pair of sneakers. It can go with any kind of look that you wanna go for, whether it is casual, office or gym wear, a pair of white sneakers will always prove to be handy.
A Timepiece
While most of us look at the time on our laptop screens or mobile screens, there is nothing more blissful than looking at the time on the timepiece on your wrist. Classy and with a tone of masculinity, a bigger dial with a classic jet black or silver straps adds the masculine charm to a man's wardrobe, no matter what time of the year it is. It will surely add to the gentlemen look that you crave for…
A Man Bag
Gone are those days when men carried their day's essential in any random bags. Welcome the perfect man bag to perfect your appearance with the perfects from your wardrobe. Versatility and functionality are the keywords to concentrate when choosing a man bag and you're good to go.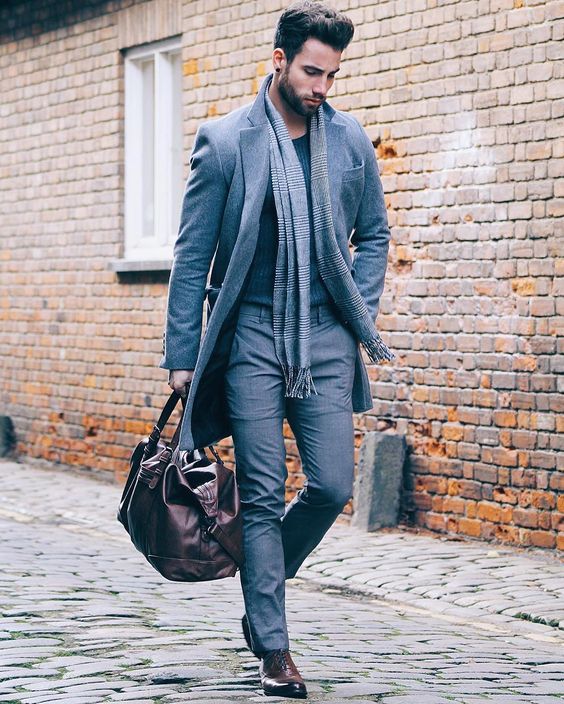 Now that you know what goes into the wardrobe and what's not, what are you waiting for?
Manish Arora – The Heartthrob of Indian Fashion Scene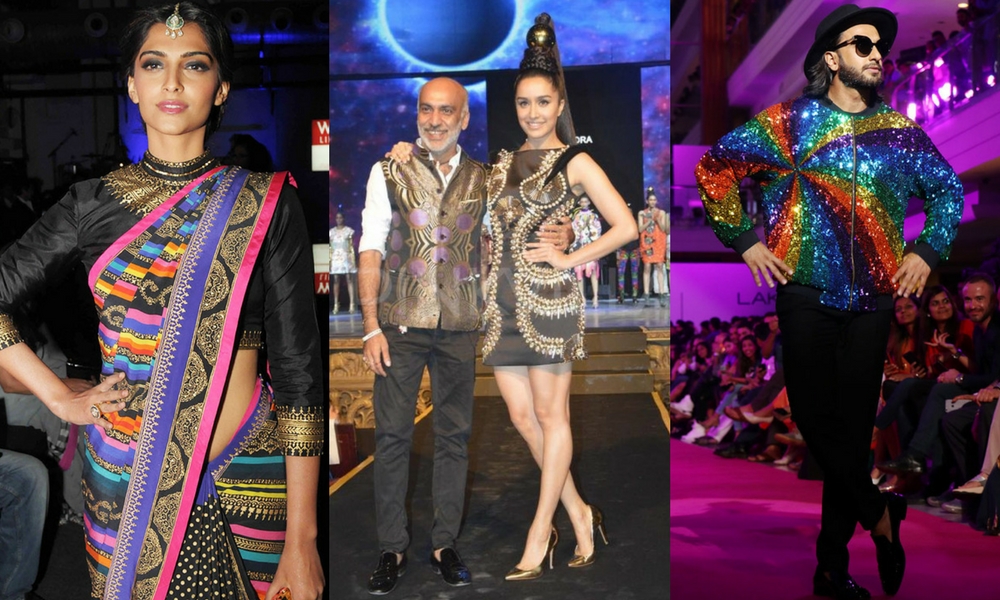 While his splash of colors and work of embellishments have been the talk of the town, Manish Arora becomes the first Indian designer to have showcased his collections at Paris Fashion Week for 10 consecutive years.
Text Credit: Roshan D
Manish Arora is one of the veteran names in the Indian fashion industry. Known for the usage of vibrant colors and vintage-inspired prints, he is the only Indian designer to have been a part of Paris Fashion Week for the last 10 consecutive years. Marking his decade of success in the international fashion scene, he recently celebrated a retrospective installation of all his favorite garments from the shows across 20 seasons at his newly opened studio in Delhi.
Widely known as every celebrity's favorite designer with the quirky touch of colors and patterns to his design, he has collaborated with various international brands including Walt Disney, Swarovski, Nespresso, MAC Cosmetics, Amrapali and many others. Among the popular international faces, his designs were worn by Rihanna, Lady Gaga, MIA and Katy Perry.
With the signature style of a sprint of colors with Indian motifs and western cuts, Manish Arora is one the most loved designer in the Indian and International entertainment scene.
Here are some insiders to his collections at the most prestigious Paris Fashion Week.