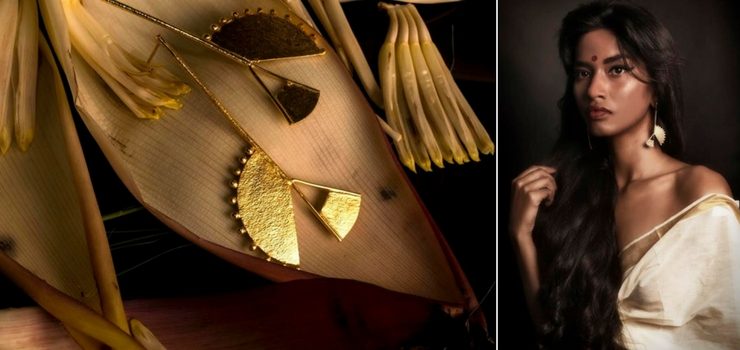 Celia Palathinkal's jewellery interprets abstract ideas and traditional forms into tasteful modern aesthetics
Words: Rochelle D 'souza    Images: Celia Palathinkal
Ask any woman and she'd tell you that a piece of jewellery isn't just an embellishment that she merely pairs with her ensemble. For most of us, every piece is associated with a different emotion or a different style statement that we intend to make when we put them on. Ask any woman and she will tell you that she won't walk out the door without at least putting on a pair of stud earrings. No, jewellery isn't just for decoration but serves a more profound role for a woman, and no one understands this better than Celia Palathinkal.
So when Celia graduated from design school a few months ago she decided to pursue a career created what she loved the most, jewellery. Armed with a degree in fashion and lifestyle accessories from NIFT Chennai, this Kochikaari began to create bespoke bijoux inspired by everything from Kerala's most popular art form, Kathakali to magnetic fields.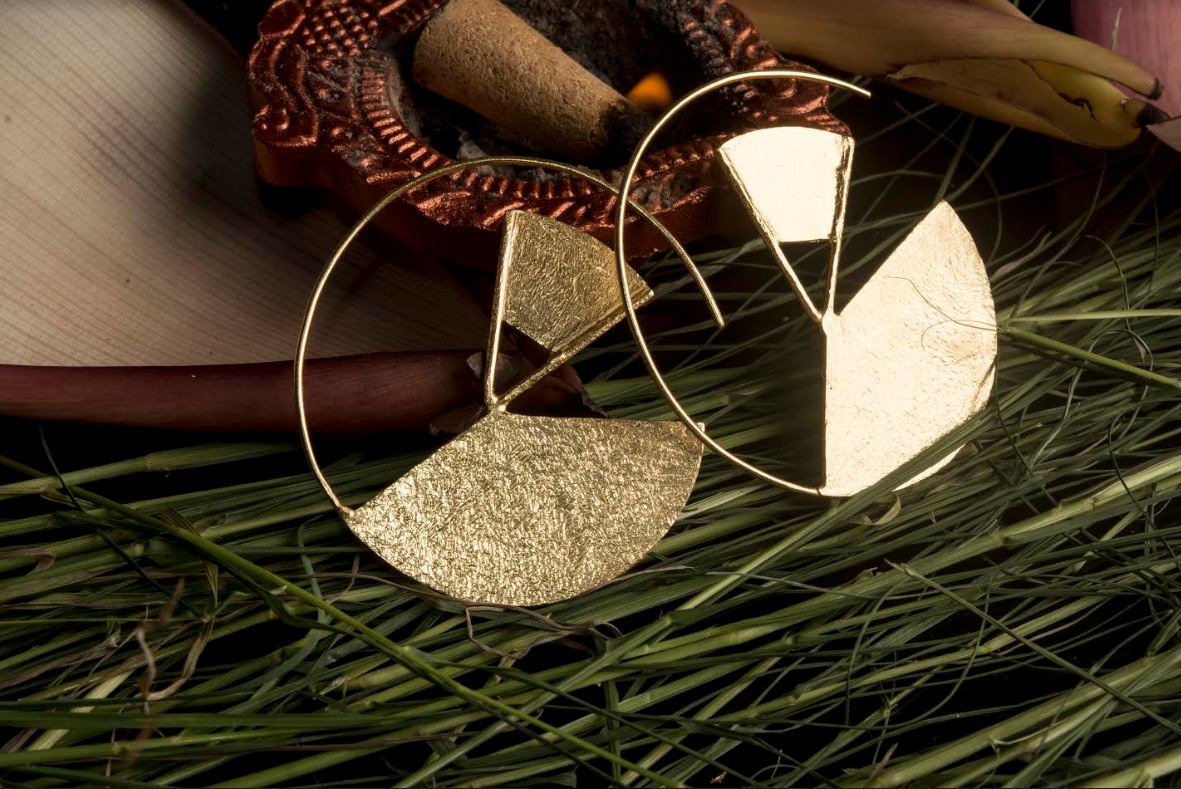 "When I set about designing jewellery I wanted it to be more than just accessories. I believe in the simplicity of design and minimal is the way I go and I am captivated by form, structure and essence. It's all about the aesthetic appeal. I have mostly had a tendency to work around themes with some sort of cultural significance and experiment with forms and silhouettes, to create balance in an imbalanced space." says Celia who is all set to launch her next collection. She says that the biggest part of her gilded journey has been her family who has wholeheartedly supported and inspired her.
Many of Celia's one of a kind pieces feature sharp edges and sleek lines with modern aesthetics but she says that she isn't keen on putting a label on or categorizing her works. "I wouldn't label my jewellery under traditional or contemporary or modern. I believe that my pieces are the physical form or representation of myths, stories and lore of the land. For example, the Kathakali series, which was my second line, is an interpretation of the traditional folk art form. Kathakali is most often associated with to temple jewellery and traditional forms and design and initially it was challenging for me to design it in my aesthetics. Creating modern pieces of jewellery on something so traditional is my way of taking this art form into the future." she said.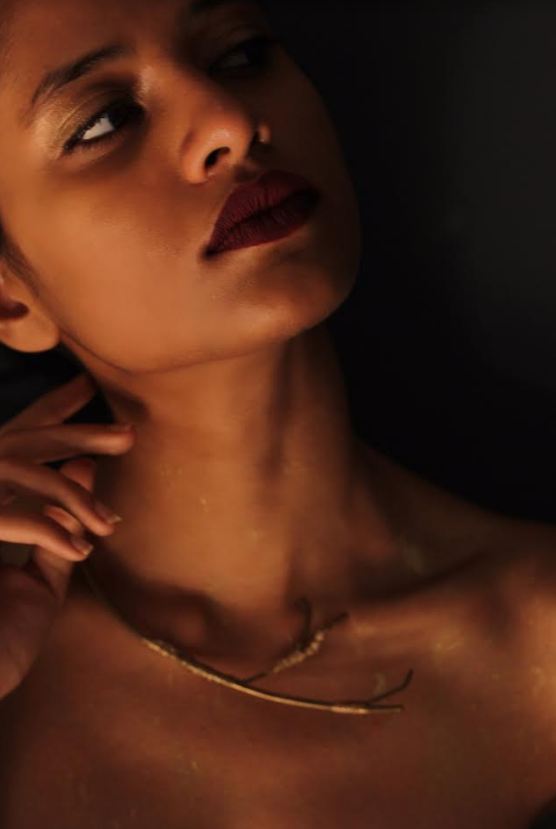 Celia's pieces took centre stage at FWD Life's latest cover shoot with AishwaryaLekshmi. She says that more than the final outcome, the whole process that she truly cherishes the most. "Designing is wonderful process from conceptualizing to executing the end product. Through my designs I wish to communicate to my clients and I believe that the people who pick up my pieces are ones who share a passion towards history and culture." she told FWD Life.
Celia is currently working on her third line of jewellery. This time her inspiration comes from magnetic fields react and their reaction to the substances in the environment. "It's something that I have been very amused with and I am trying to bring this concept into my jewellery."
You can catch a glimpse of Celia's marvellous creations and maybe get a piece for yourself at 'Kochi On FLEA.K' which is to take place on September 9 and 10 at the Toc H School Grounds in Kochi.