Techno Extravaganza with Ash Roy, Dj Ram Nair and DJ Nash
Atma brings producer and DJ Ash Roy, DJ Ram Nair and DJ Nash to one platform at Casino Hotel on Feb 17, 2018
Text Credit: Shibul Pavithran
Atma is a event label which brings the top electronic music artists from all over the world to Kochi.
They have done many successful events over the past several years in Kochi, which was attended by countless  music and art lovers.
Atma is conducting a techno dance music event at, Casino hotel, Willingdon Island , Kochi on the Feb 17 2018. World famous DJ and Producer Ash Roy from Berlin, will be playing some pumpy baselines and minimal techno beats to get the temperature rising at Casino Hotel, along with DJ Ram Nair aka Modul 8, DJ Nash aka BIAR(boy in a room) from Kochi and Visual Jockey: Bee Vee from Bangalore.

Ash Roy: Ash Roy's illustrious 20 year career has seen him perform around the world, including Germany, USA, India, Sweden, Netherlands, Canada, Malaysia, Singapore, Dubai, Denmark, Nepal, Sri Lanka, Bahrain and more!
In the year 2014, Ash Roy also won two prestigious awards – MyFav India's 'Best Techno DJ' for the year 2014, as well as VH1 Sound Nation's 'Best Electronic DJ'. These coveted awards along with his acclaimed release on Trapez Ltd. were the highlights of Ash's career in 2014. Also has performed at the magnificent Burning Man festival, which is one of the best electronic festival in the world.
Ash has shared headliner space with The Chemical Brothers, Prodigy, Modeselektor and Carl Cox, played with the likes of Richie Hawtin, Sasha, Cari Lekebusch, Fergie, Nic Fanciulli, Ambivalent and Kasey Taylor individually and appeared on publications such as Rolling Stone, Euphoric mag and more. He is a big daddy in the electronic music industry and originally has his roots from Kolkata, India.
Ram Nair aka Module 8: A South Indian So(u)ldier of Sound, Ram has been owning the decks for over 10 years, playing electronic dance music in over 15 cities in India. Highlights include United by Music Carnival, Café Rasta, Bangalore, Dunes Dessert & Music Festival, Rajasthan, Spring Zouk Music Festival, Malpe and Go Madras Music Festival – the largest music festivals in India catering to electronic dance music. Within his hometown Kochi, Ram has played an instrumental role in building the electronic music scene, Playing the latest tracks from deep house, techno and trance from around the world packaged with his superior mixing skills.
Ram has played with high-profile international artists such as Ad Brown, Matan Caspy, Ben Coda, Ronski Speed, Chris Ortega, Kelly Marie, Chris Montana, Arjun Vagale, Ma faiza, Jalebee Cartel, Dualist Inquiry, Shaair & Funk, Lost Stories, Tuhin Mehta, Sanjay Dutta, and DJ Ivan.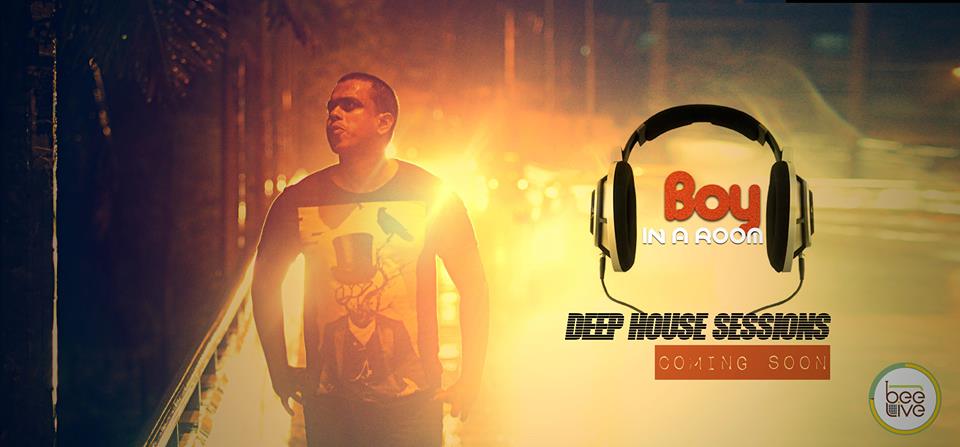 DJ NASH aka BIAR (boy in a room):   Nash has an experience of 11 years in DJing and has successfully played all sorts of music for the his audiences. He was the first person in Kerala to start as a resident DJ for Tandav nightclub/discotheque at Le Meridien Kochi, even the place was first of its kind in whole of Kerala, way back in 2006. He is one of the pioneers in introducing the concept of electronic music to God's own country.  His electronic project called 'Boiler room' won the best DJ award in 2015, this competition was held in association with Tenzi Fm and point Blank Music School London. He has been the resident DJ for almost all the clubs in Kerala. To name a few, resident DJ for Longevity Club, resident DJ for AVA Lounge in Dream Hotel and Resident DJ for Club 1100 in Ramada Resort in Kochi. Currently working as resident DJ of a night Club by NOI( Naval Officers institute).
Nash has shared the stage with many biggies of the industry like: Tenishia, Ad Brown, Alexe Sonar, Rohit Barker, Tuhin Mehta, Vachan Chinnappa, Vijay Chawla( Chennai) and Vinayaka( Bangalore).
Kerala's first Global IT Summit, #FUTURE on March 22-23 at Le Meridian, Kochi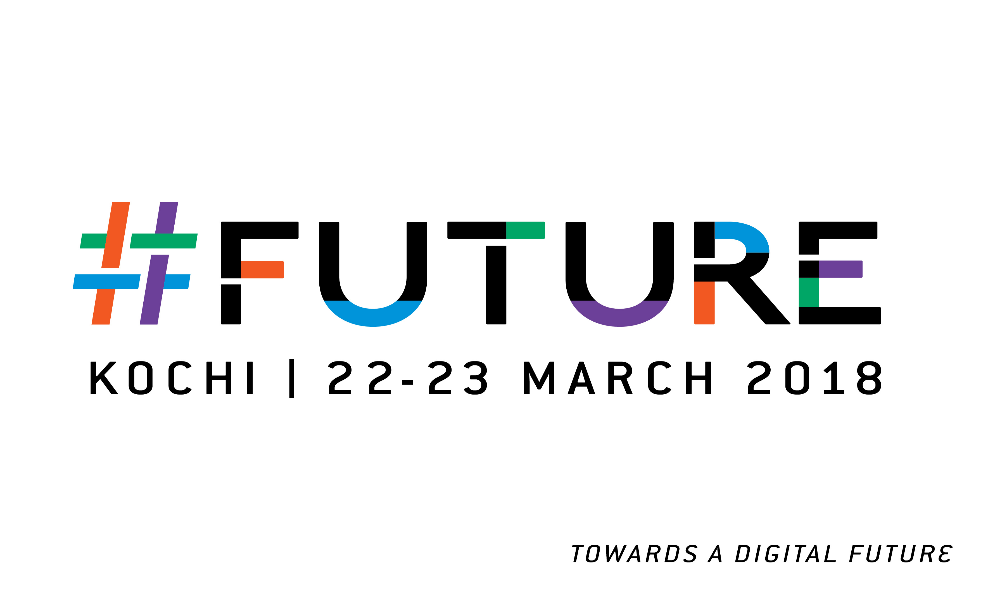 Top business leaders of the knowledge industry from all across the globe will assemble here for the Kerala government's two-day global digital summit #FUTURE, on March 22-23. It will be the most high-profile IT event ever conducted in Kerala
Text Credit: Shibul Pavithran 
'Technology Disruption and Inclusion' is among the major topics for panel discussions at the two-day brainstorming event, to be held at Le Meridien hotel in Kochi on March 22-23, being viewed by the State government as a path-breaking initiative that would offer various innovative solutions for transforming the lives of people by leveraging digital and other emerging technologies.
The event will have heavyweights from technology, finance and academia sharing the stage at Kerala's first ever Global Digital Summit #FUTURE, to debate and analyze the phenomenal changes in the conduct of businesses that are likely to be unleashed by new age disruptive technologies in the next 5-10 years.
The panel on "Technology Disruptions and Inclusion" has six speakers, and it is to be moderated by noted journalist Sagarika Ghose. The speakers at this session are: Dinu John Parel, Global CIO -Dover Corporation; Harish Krishnan, MD, Public Affairs and Strategic Engagement, Cisco Systems; Dr Subramanian Rangan, Professor, Strategy and Management, INSEAD; Thomas Zacharia, Director, Oak Ridge National Laboratory; Vinod Vasudevan, Group CEO, Flytxt; and S D Shibulal, Chairman of Kerala government's High Power IT Committee (HPIC).
The speakers at #FUTURE will also put their ideas on how Kerala can benefit from such opportunities or contribute to the changes for making technology inclusive and sustainable. The session will look into vital aspects of the emerging global scenario such as the changing needs of the global population in the next two decades, the role of technology in meeting these changing needs and how it can be designed for inclusion at all levels.
Three day-long Orchid Festival begins today in Wayanad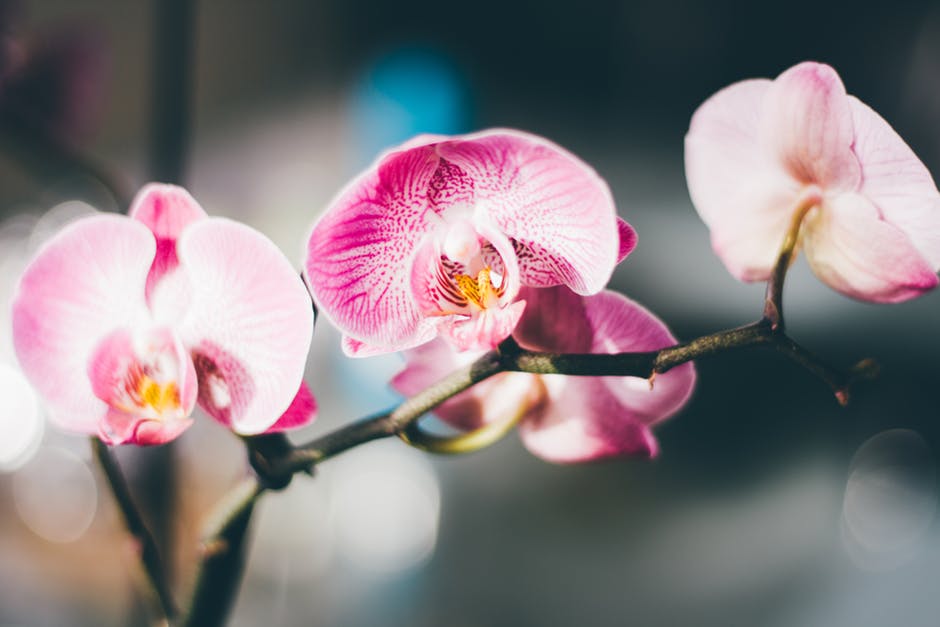 Kerala is all set to welcome the first orchid festival in the state from March 16 – 18
'Tis the season of blooms and as nature decks up in colourful florals, a special fiesta is being set up to usher in the fragrant time. The International Orchid Festival 2018 commences today, organised by the Department of Agriculture Development and Farmers' Welfare, Kerala Agricultural University, and Orchid Society of India, to be held at the Regional Agricultural Research Station (RARS), in Ambalavayal, Wayanad.
The fair, to be inaugurated by Minister for Agriculture V S Sunil Kumar on Saturday, March 17, will also be the occasion where Wayanad district will be declared as 'special agricultural zone' for floriculture and specialty rice.
In the rest of India, orchids are commonly found in Sikkim, which has an identical climate system to Wayanad. However, the business aspect of orchid cultivation is yet to be tapped in Kerala – a theme that will be a focus during the three fest that will also aim to spread awareness about the botanical and medicinal importance of orchids.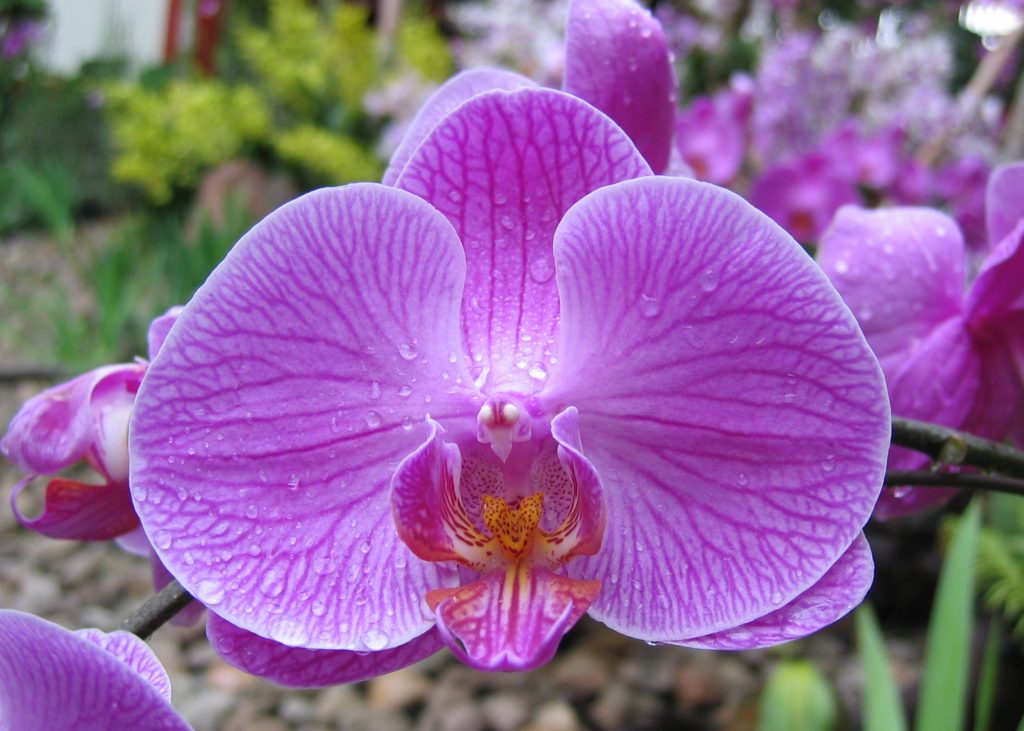 FWD's Top 10 Picks from Krithi International Book Fair
FWD's top picks at the international book fair to invoke the reader in you
Text Credits: Roshan D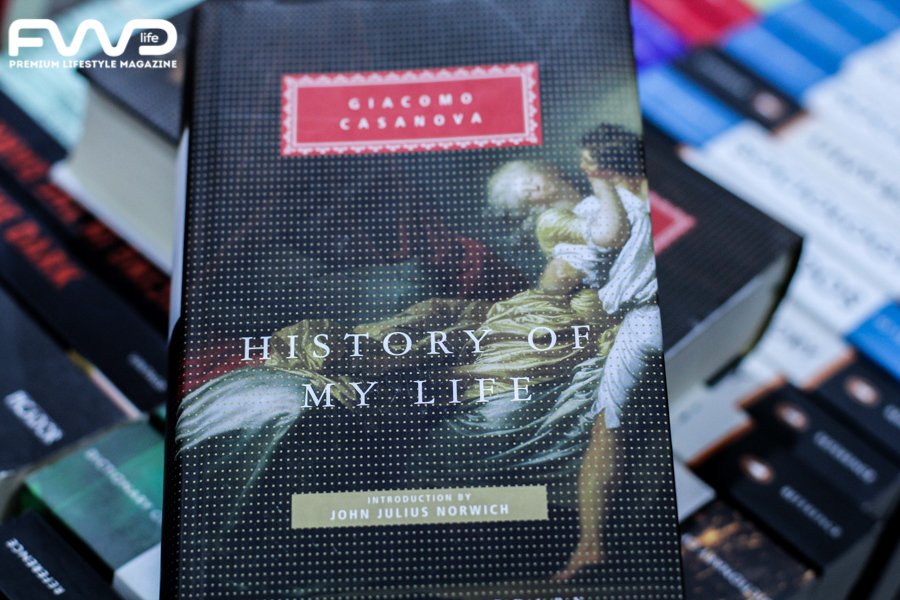 History of my life
Author: Giacomo Casanova, Chevalier De Seingalt
Publisher: Everyman's Library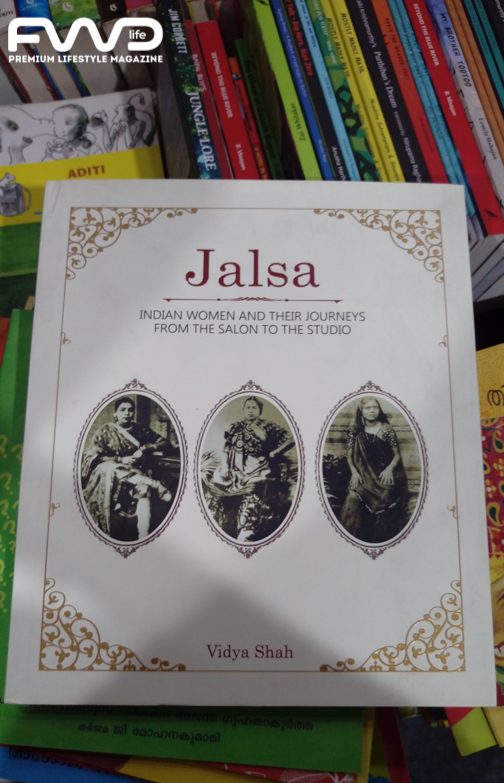 Jalsa: Indian Women and Their Journeys from the Salon to the Studio
Author: Vidya Shah
Publisher: Tulika Books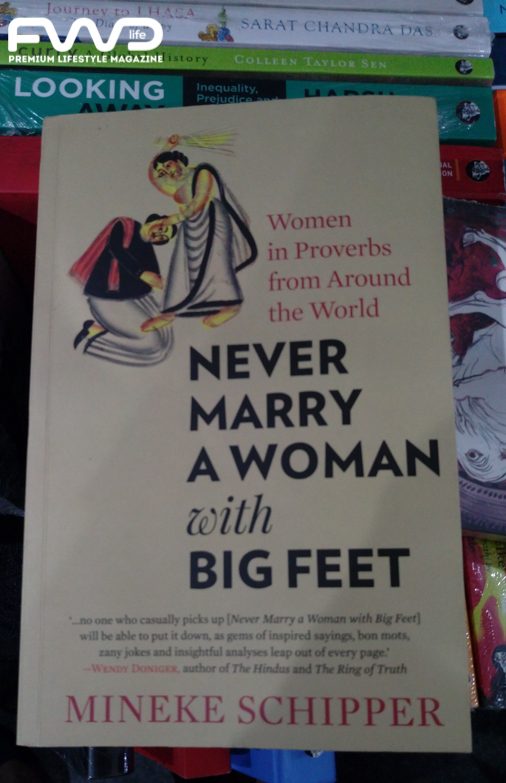 Never Marry a Woman With Big Feet
Author: Mineke Schipper
Publisher: Speaking Tiger Publishing Private Limited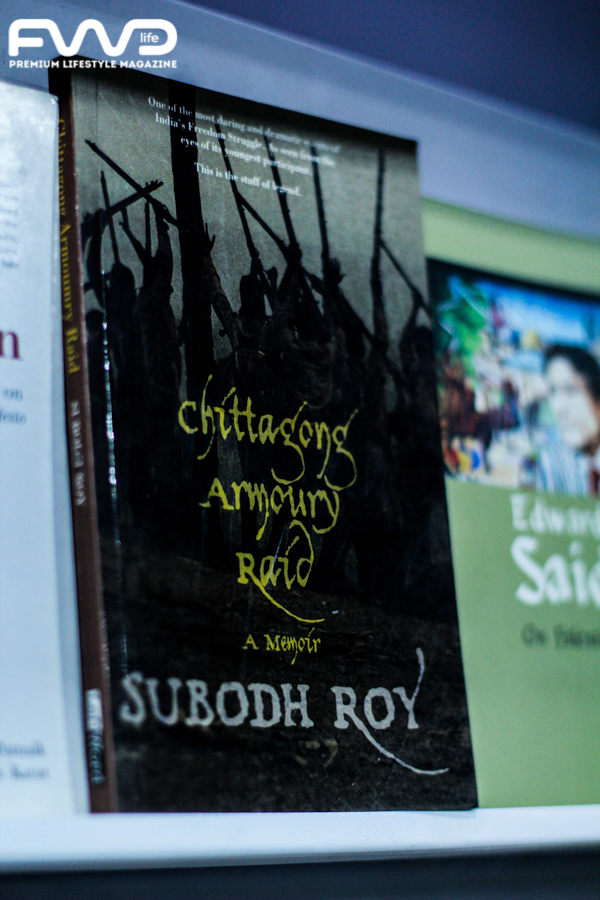 Chittagong Armoury Raid – A Memoir
Author: Subodh Roy
Publisher: LeftWord Books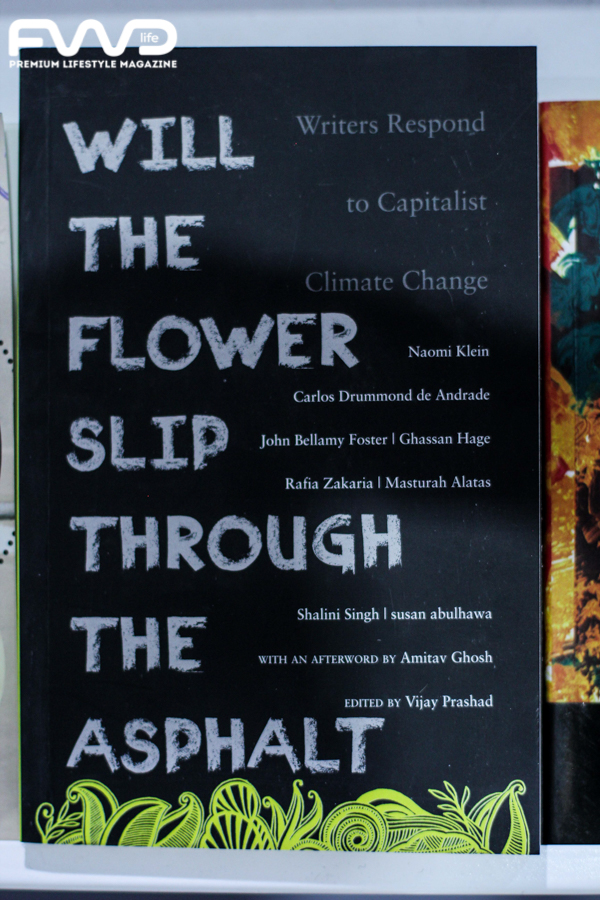 Will The Flower Slip Through The Asphalt
Author: Naomi Klein, Amitav Ghosh, Carlos Drummond de Andrade, John Bellamy Foster, Ghassan Hage, Rafia Zakaria, Masturah Alatas, Shalini Singh, Susam Abulhawa, Vijay Prasad
Publisher: LeftWord Books
Do We Not Bleed?: Reflections of a 21-st Century Pakistani
Author: Mehr Tarar
Publisher: Aleph Book Company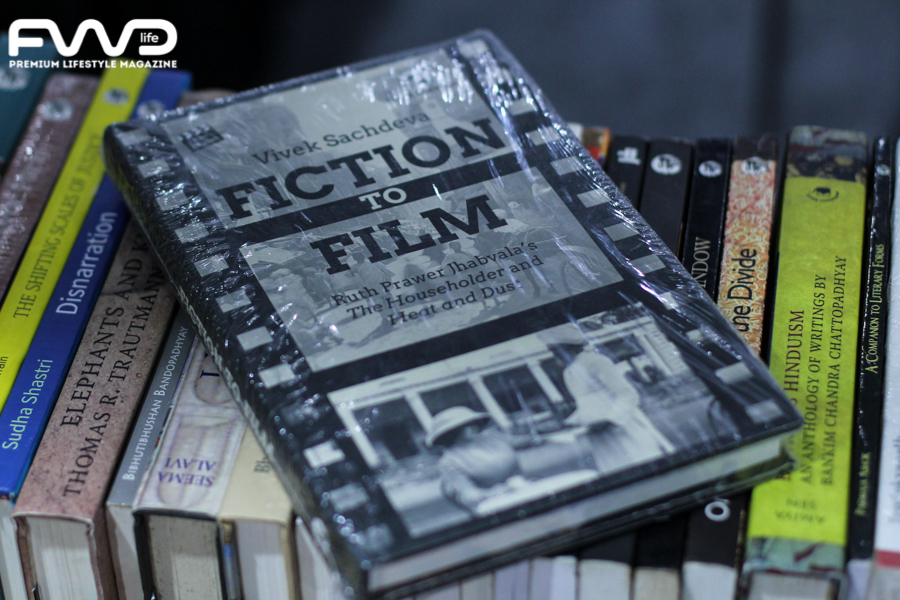 Fiction to Film – Ruth Prawer Jhabvala's The Householder and Heat and Dust
Author: Vivek Sachdeva
Publisher: Orient BlackSwan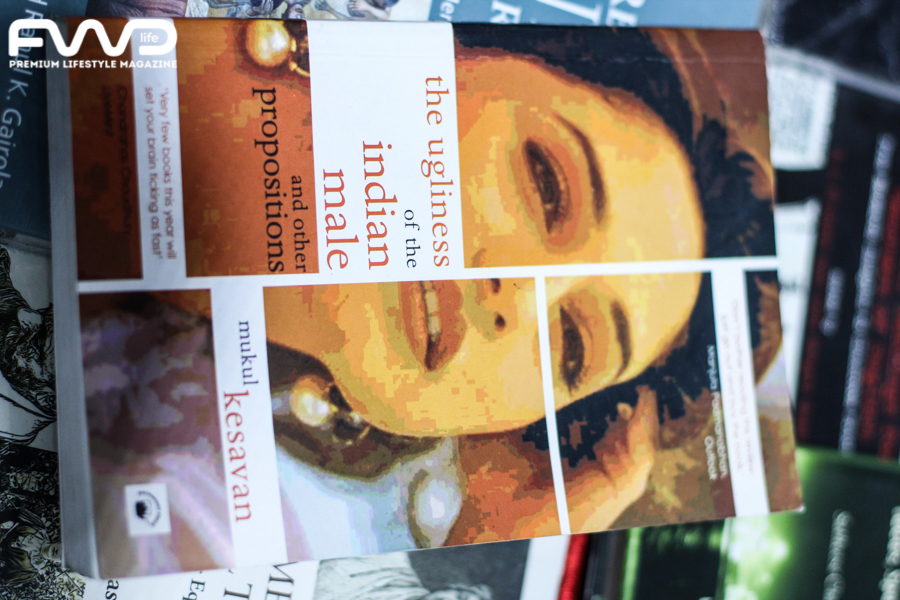 The Ugliness of the  Indian Male and Other Propositions
Author: Mukul Kesavan
Publisher: Permanent Black
Kalpramanam
Author: Rajeev Shivashankar
Publisher: SPCS (Sahithya Pravarthaka Cooperative Society)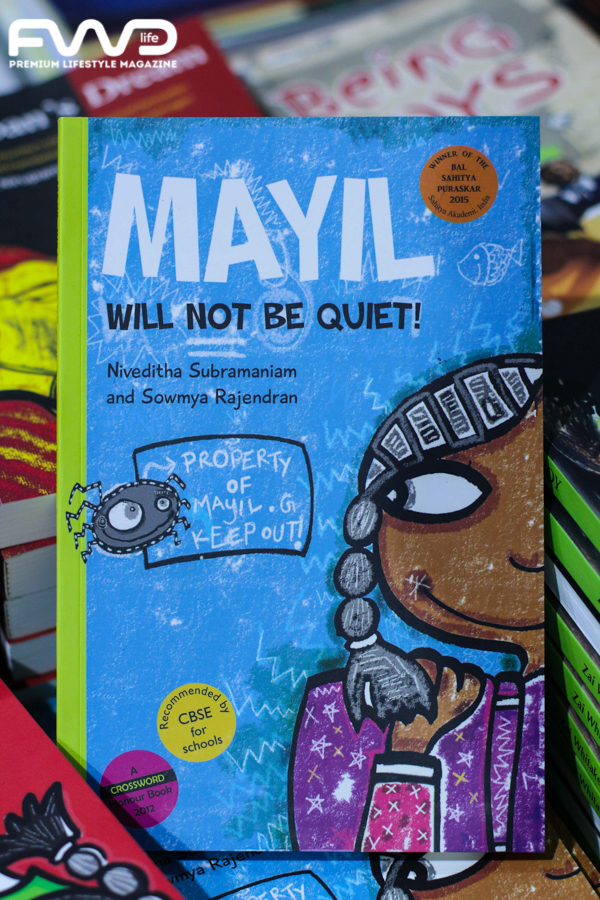 Mayil Will Not Be Quiet
Author: Niveditha Subramaniam, Sowmya Rajendran
Publisher: Tulika Publishers
Click here to read more about Krithi International Book Fair