An Ode To Raja Ravi Varma – These Memes Are Definitely Your Daily Woes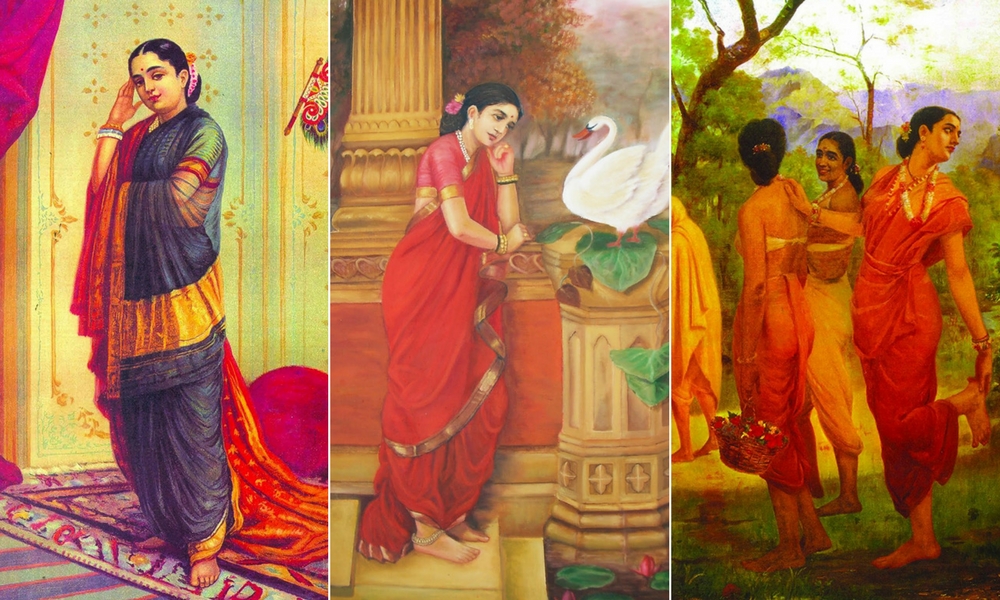 By drawing a modern version of the paintings of renowned artist Raja Ravi Varma, this Instagram page depicts the everyday struggles of women through memes
Be it Damayanti and the royal swan or Shankunthala looking for Dushyanth, Raja Ravi Varma, the renowned artist with his magical brush had bestowed the epitome of beauty upon women. Even after ages, his remarkable paintings are greeted with the same awe-struck gaze from people. But little would you have imagined a modern version of his gorgeous women. The Instagram page 'Raja Ravi Varma Memes' is up with the hilarious memes of his historical paintings with a tinge of humour. These memes are absolutely the everyday struggles of the modern women.
The owner of these witty memes is Soumya, who created them as part of her portfolio for an art course. Begun last December, this page is grabbing attention from all the meme lovers on Instagram. Her memes don't limit to daily woes but also takes a sarcastic glance into the contemporary quandaries. Here are some of her funniest memes for you to tickle your funny bones.
That tireless moment of posing even after your husband clicked your 100 photographs
That moment when you have to act 'fine' even when the stress is killing you into bits
The 'high'est moment of solace
Monday Morning: Come on baby
Me: No. 🙁
The Monday Morning Blues
The IDGAF look
The Hungry mode-on moment
When even the spell-check betrays you
And the last one on immigrants
Memes have undoubtedly conquered everyone's heart, mainly because of its witty approach towards everything in life. They not only fill us with waves of laughter but makes us take a moment to think about the matter intensely.
Talking about why Soumya choose Raja Ravi Varma for the creation of memes she said to The Better India, "There's always room for more humour in the world. I have always been very fond of memes and was confident that people in India (and the world) would appreciate art served with a side of humour. What I came up with for the portfolio made me laugh, so I decided to share it on my personal social media handles. I was highly encouraged by those who saw my posts to create an account for the same. The rest, as they say, is history."
Raja Ravi Varma's paintings are known for their realistic and original presentation. By blending the European techniques with Indian sensibilities in his painting, his artworks have travelled beyond borders. Through these memes, Soumya proves that 'Art is Freedom', and she uses this freedom to express herself the best.
Vipin Dhanurdharan's Petrichor – A Reflection On The City's Water Bodies
On World Water Day, Vipin Dhanurdharan's Petrichor creates awareness about water contamination and talks about the importance to save the depleting water resources
Text credit: Roshan D
Seventy percent of the earth's surface is covered with the elixir of life, which serves as a crucial lifeline to almost all the living species on the planet. March 22nd of every year is observed as World Water Day to highlight the importance of groundwater and advocate for the sustainable management of freshwater resources. While it is observed and celebrated across the world with a variety of events, this year's statistical reports regarding the water level sources in India are nerve-racking.
As per UNESCO's report, the nation will face an intensified water crisis by 2050. Many parts of central India are engaged in the withdrawal of 40 percent of their renewable surface water resources. With more than half of the country's water bodies being heavily polluted, surface water along with groundwater resources have been heavily contaminated with metallic residue and improper disposal of human waste. As a country which is mainly dependent on rivers and groundwater for drinking and other domestic purposes, this will be an alarming wake-up call for the citizens of the nation.
While the world celebrates in various ways by spreading awareness about the importance of water conservation, Kochi Biennale Foundation put up a pop-up gallery showcasing artist Vipin Dhanurdharan's Petrichor at LuLu Mall, Ernakulam. Vipin is a young artist who hails originally from Kollam, he has been living in Kochi since 2012. He had his first major breakthrough during the 2012-2013 edition of Biennale, where he presented his water installation. Petrichor is a video archive that tells the story behind this installation, beautiful memories about the canals recounted by the people of the area and the current status of the water bodies in and around the areas of Fort Kochi and Mattancherry.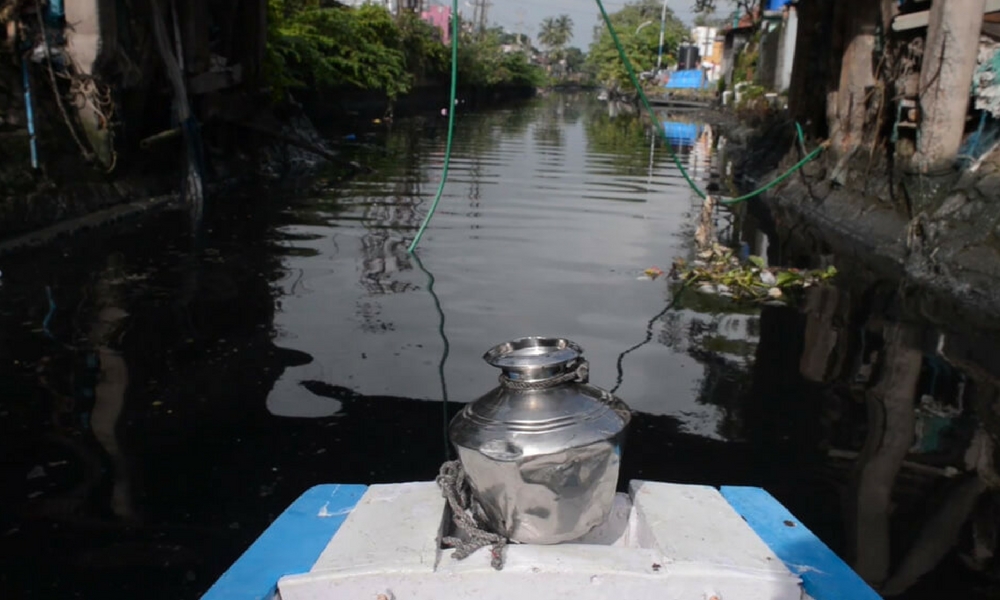 As the inhabitants of the area recounted the tales about these canals, they recollected how clean and clear the canal used to be and some said that they were even able to see fish that lay in the bottom of the canal. Vipin, as a part of his art project, documented the water from various water bodies of the areas to create an awareness about how polluted and contaminated the water bodies are. Reportedly, he happened to even find faecal matter in the water that he collected.
Vipin, through this, wishes to communicate the importance of preserving water bodies and steps to eradicate it. While there isn't an immediate solution to the issues related to the contamination of the water bodies, Vipin believes that documenting issues like this is necessary to create awareness and ultimately reach a solution.
Petrichor by Vipin Dhanurdharan will be showcased at LuLu Mall, Ernakulam from March 22, 2018, to April 8, 2018.
French Designer Sylvie Facon Creates 'Wearable Storybook' dresses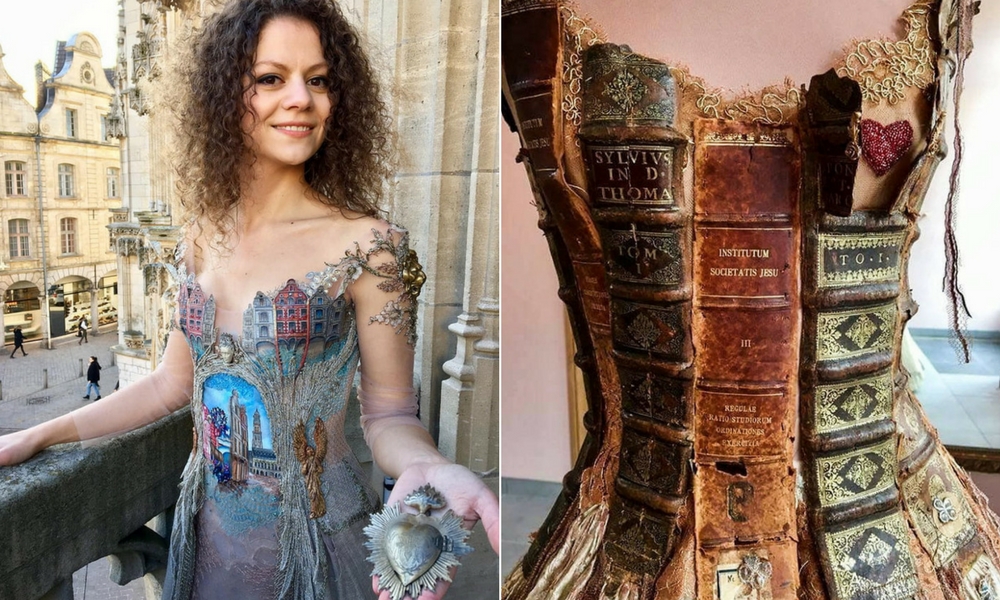 French fashion designer Sylvie Facon has created Homage to Arras, a historic town in France through a series of dresses made from spines of old books.), an exquisite evening gown that pays tribute to the historic town
This must be a "first" in a fashion where incredible skills meet usual materials and steampunk designs. Sylvie along with costume designer Morgane E. Grosdemange has created a series of dresses that looks straight out of a fantasy fiction world. On close examination, it is revealed that the real world town of Arras is depicted on these dresses, not just its architectural marvels but also minor features like plants and pavement.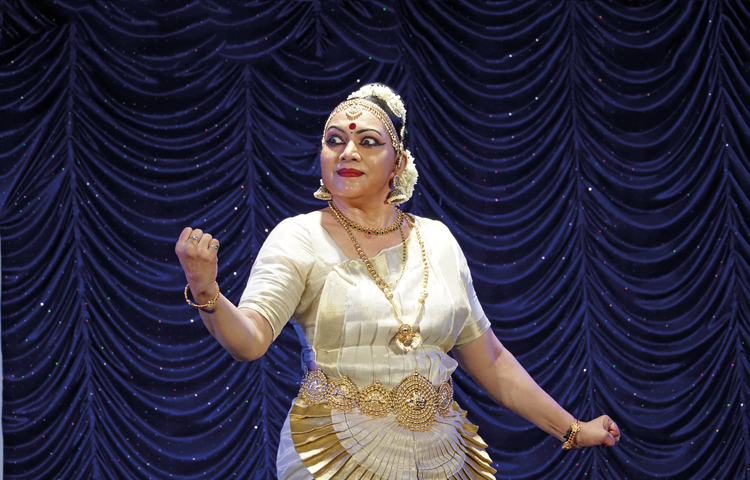 Mohiniattam dancer Suchitra Visweswaran has made her dance form accessible to the masses with her radical choices
Words by Dhanya                                        Photographs from Suchitra Visweswaran
The mid-1990s Malayalam film Kamaladalam has a scene in which Nanda Kumar, the character played by Mohanlal, proves his expertise in dance to his reel and real audience by interpreting the performance of the dancer. His main argument is that the dance form associated with Siva and his masculinity is Thandavam, while women are the translators of laasyam. Acclaimed Mohiniattam dancer Suchitra Visweswaran has set out to turn around this sexist view on the forms women can take in classical dancing.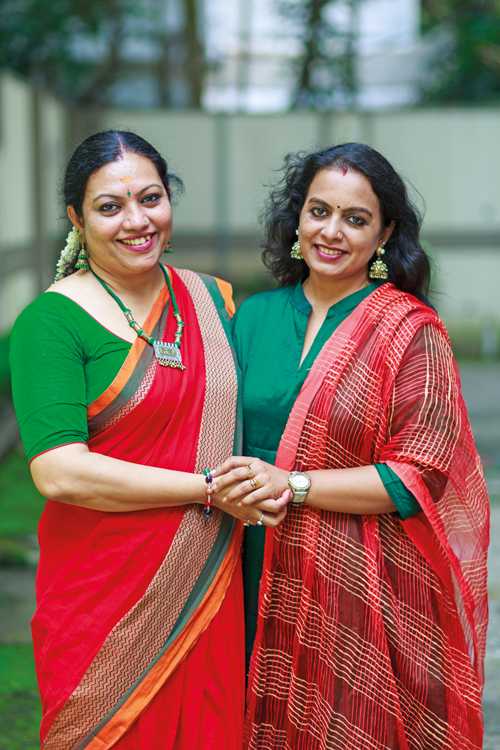 Read more about the radical danseuse in the latest issue of FWD Life, Dec-Jan 2018.