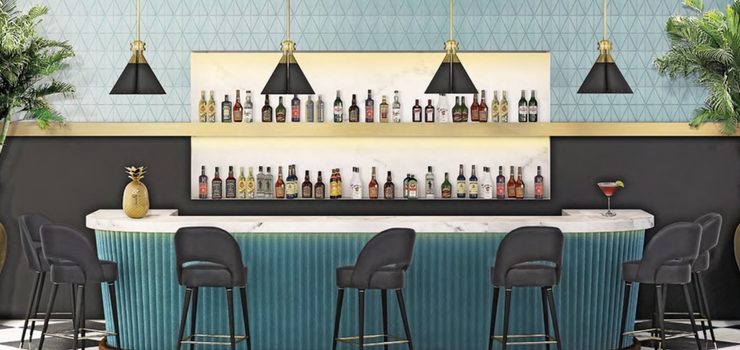 The modern mid-century style never seems to go out of fashion; constantly reinvented, yet always true to its form
Text: DelightFULL    Photos: DelightFULL and Essential Home
Think back to the mid 20th century. Think back to the time when Hollywood glamour was at its peak and all the movie and jazz stars such as Marilyn Monroe, Frank Sinatra, Etta James and many more were living the life in California. It was around that time that what we now know as midcentury modern design and architecture first saw the light of day. But, what is mid-century modern design, after all?
Tracing the Movement
Mid-century modern design is an architecture and interior design movement that began in the late 30's with grand names leading the way. Architects such as Eero Saarinen, Ludwig Mies van der Rohe, and Oscar Niemeyer, as well as nordic product designers like Arne Jacobsen and Charles and Ray Eames are just some of the names that helped make this style one of the most acclaimed in the world. To help you picture it, these designers conceptualized and delivered some of the most iconic mid-century furniture pieces of the modern world like the Egg Chair, all of Ray Eames chairs and his timeless Eames Lounge Chair and Ottoman duo. You might be very familiar with one of Eames' designs, seeing as it is one of the most famous chairs of all times, used in multiple interior design projects featuring various styles.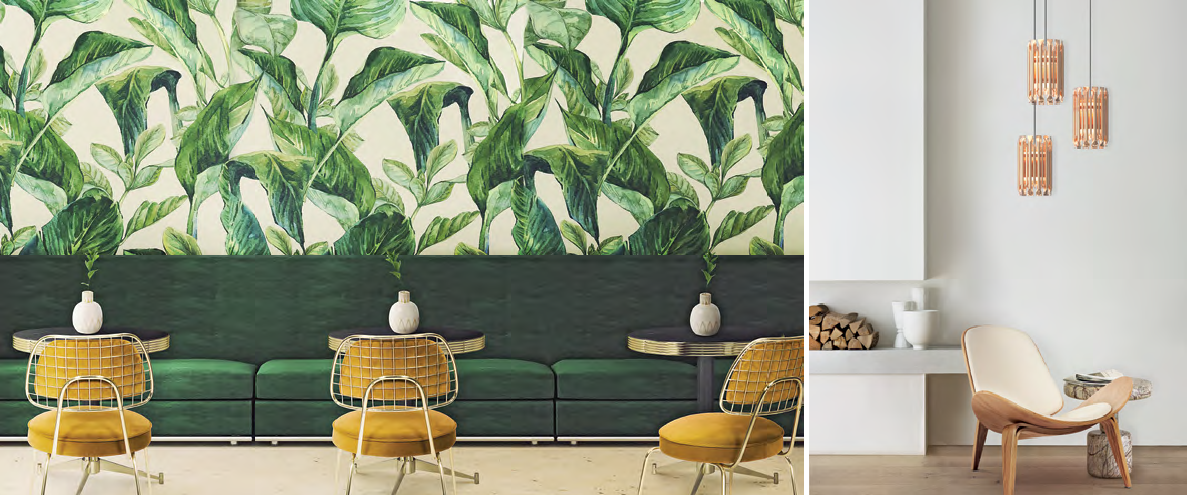 And, of course, you have heard about Palm Springs before. But what does this desert and retro part of California have to do with the midcentury movement? Well, think of Palm Springs as the sacred place for mid-century modern architecture. If you were on a journey to find the best and most iconic architectural examples of this style, then one of the mandatory stops would definitely be Palm Springs. Examples of 1950s Palm Springs mid-century modern architecture include Frank Sinatra's house by E. Stewart Williams and Kaufmann Desert House. However, you can find many more examples of this style across the US, such as the Farnsworth House in Chicago, and even some more in Europe. Although in a smaller scale, in Europe the mid-century modern movement rose thanks to the influence of Le Corbusier and the scandinavian architects that were in vogue at the time. As you are realizing by now, this an artistic movement that although inspired by many of the scandinavian and nordic design movements happening at the time, it gained its core strength in American soil, walking up to becoming one of the most popular interior design and architecture styles of all times. And, in spite of it having been conceived in the 20th century, this design movement didn't see its end at the time. Instead, it made its way through the years, gaining more and more followers as the years went by, reaching a point of absolute admiration in the current years. So, one of the best questions we can ask ourselves at this point is, which are the main traits we should be expecting to find when looking for a mid-century interior design project?
Characteristic traits
First of all, look for solid woodwork. Teak, oak and chestnut are the most popular types of wood when it comes to mid-century design. You will find it in cabinets, sideboards and in many different types of upholstery items. You will also notice how all the sofas, accent chairs, ottomans and stools will have either wooden details or a golden brass finish, creating a nordic vibe mixed with all the Hollywood glamour we are used to.
Strong and bold colors are also a very important characteristic of this style. When you think midcentury design, you will inevitably think about bold colors such as tangerine, avocado, mustard and pretty much any powerful colors that have ever existed. Neutral shades were replaced by an explosion of color that helped shape the rooms and give them a whole new life.
Another thing that clearly sets this style apart is the use of simple and uncomplicated lines everywhere. The designers embraced the motto 'less is more', thus creating clean-lined furniture with a few curves and smooth surfaces that were paired up to create minimalist interiors, as opposed to the pre-existing maximalism trend.
Finally, you have to look for textures and patterns. You will see that every mid-century modern interior features some kind of statement texture or pattern, which can either be a shag rug, a geometric patterned wallpaper, or even a ceramics or aluminum lighting piece. Which takes us right to the next topic on this journey through mid-century design…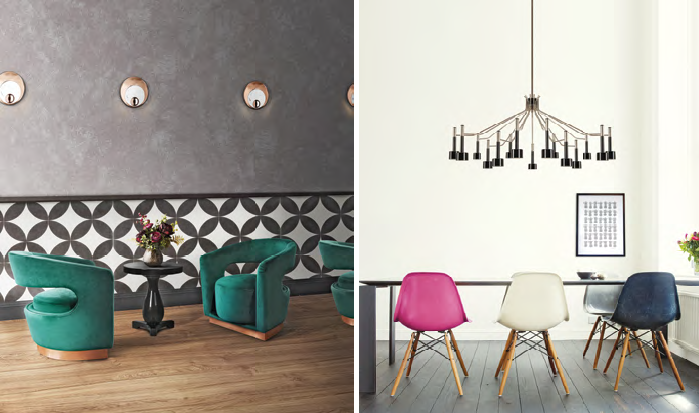 There is a particular mid-century and retro chic interior design brand that uses oak and chestnut woods in the most wonderful way, creating authentic mid-century designs, inspired by the golden Hollywood years. Essential Home's pieces are also colorful, exuding an elegant and playful vibe, with clean lines, graceful curves and textures such as velvet that are a homage to the 50s, 60s and 70s. All in all, Essential Home is the personification of 'glamour meets mid-century design', with many oak details, as well as brass with golden and copper finishes, which definitely create a nostalgic feeling towards all the big Hollywood stars' homes in Palm Springs.
And it shined
Another huge movement that took place by the time mid-century design started to appear and sweep everyone away was the mid-century lighting design movement. Once again, incredible designers shared with the world their iconic pieces. This is when the timeless Arco floor lamp by Achille Castiglioni and the Spider ceiling lamp by Serge Mouille were presented and set new rules and boundaries to the lighting design world. From then on, the world would come to know major mid-century lighting design brands, with inspiration drawn from the classics and some of the biggest icons of the pop culture. One of those brands is DelightFULL. Created in the early 2000's, DelightFULL set out to be an example and a reference in the mid-century lighting design world. Their designs draw inspiration from the best the mid 20th century had to offer, creating an inspiring and magical feeling that takes us right back to the nostalgic 50s and 60s. With a retro chic feeling to it, channeling the DelightFULL's high-end trait, two of the brand's most popular designs include the golden brass saxophone-inspired floor and suspension lamps called Botti.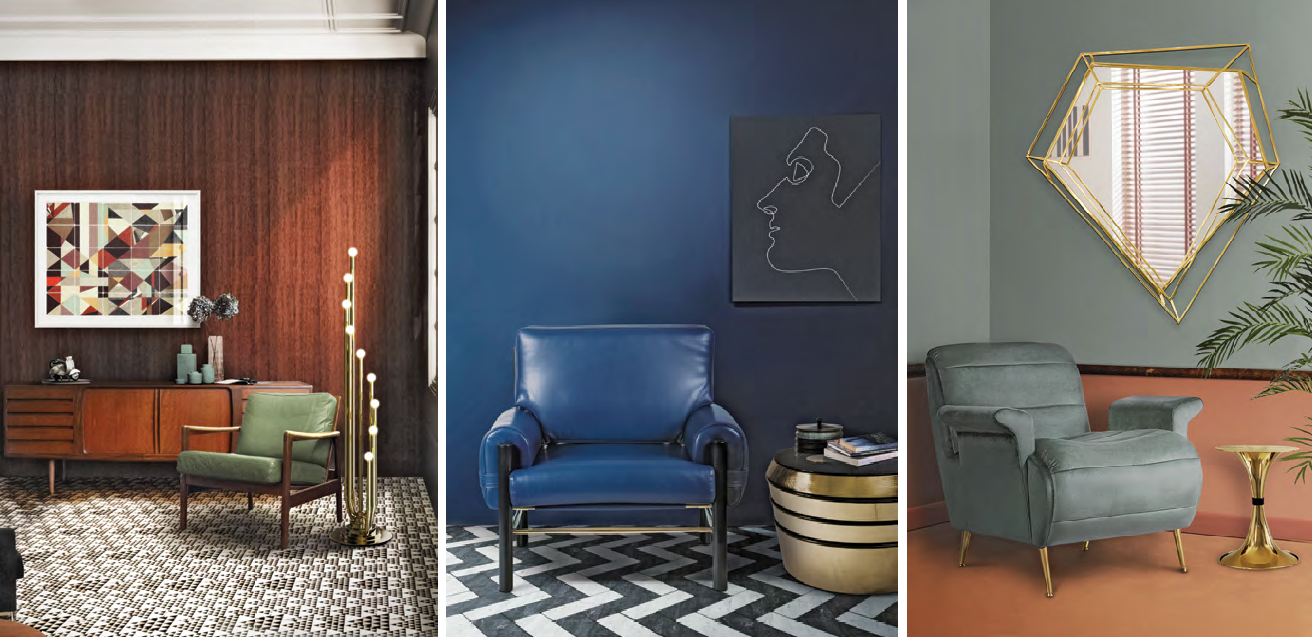 As it is clear by the pictures, DelightFULL takes advantage of the more glamorous side of the midcentury modern design, choosing to play with materials such as brass and aluminum. The brass elements can also be finished in gold, nickel and copper, enabling all mid-century design lovers to achieve the best and most customized look they can think of for their homes. Additionally, materials such as marble are also featured in many of the brand's designs, which only comes to show the importance of textures and materials in the mid-century modern design world.
Nothing in a mid-century modern interior design is done by chance, and although it may seem quite a minimalist and simple style, the truth is, details are everywhere and they are a very important part of the complete look. So, keep in mind that this is a style that has still much more to give and it is definitely here to stay and inspire everyone!
Digital Version: https://goo.gl/Bs9vlq