Amidst The Green : Kerala's Estate Bungalows
Bungalows that uphold our rich agricultural heritage and have stood the test of time.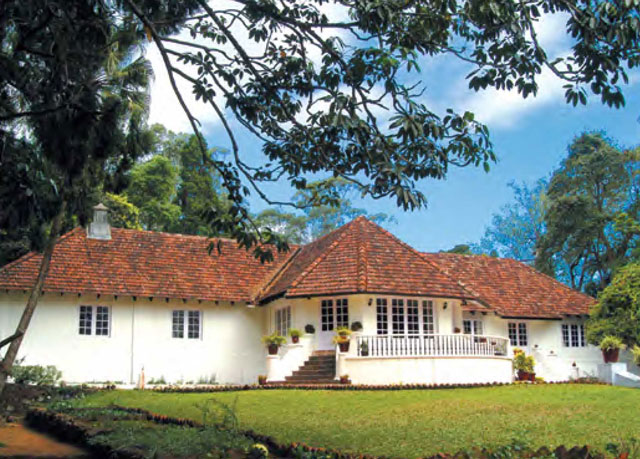 Bungalows that uphold our rich agricultural heritage and have stood the test of time.
Text: George Abraham Pottamkulam  Photos: Stayhomz
The shores of Kerala have always spread its red carpet to seafarers from faraway lands. The advent of the colonial British, chiefly the adventurous and enthusiastic planters, marked a sweeping transformation in the life and topography of the high ranges of Kerala. The rich harvest and the amiable climate of the land were the main factors that tempted many of them to settle down. The Estate Bungalows, they built amidst the plantations are mostly the exact replicas of the Victorian countryside ranch homes with colonial architecture. The Kerala architecture remarkable for design, with its complicated but elegant and magnificent dimensions of carpentry, used the Thachushasthra (the science of house-building). It must have attracted the curious Saippu (the Malayalee slang for Sahib), for some used the native carpentry to enhance and beautify their residences with woodwork. To this day, even after nearly two centuries, these bungalows retain their charm and elegance, not to forget the grandeur.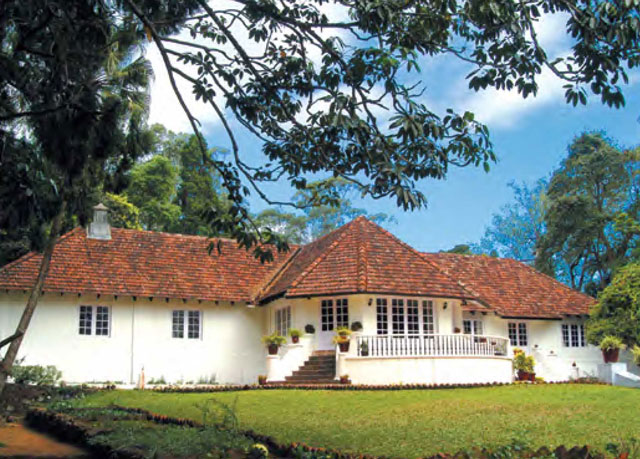 Ashley Bungalow Tea Estate
The Ashley Bungalow was built in 1875 by Henry Baker and his associates. The building stands commanding a magnificent view facing south, onlooking the valley which flows down gently to the plains below. Ashley Estate is one of the earliest clearings on the hills of Central Travancore in Peermade. The bungalow has steps with scalloped ledges which is a curious mixture of local styles and English architecture. The garden is landscaped with a green lawn fringed on the southern side with trees. The westerly wind sweeps across the drawing room, set majestically with large doors with spans of glass running the full southern side. Seated there on the plush sofas you will feel like a King, and would leisurely love to sip a cup of tea from the estate. The second highest peak on the Western Ghats called Amrithamedu, shoots up from the boundaries of this estate. From the drawing room on the western side, there is a little passage that ends just before a single room, tucked in a corner. A large bedroom adjacent to the passage on the western side is also unique with tar and black oxide laid on its floor. It is furnished with massive cots and furniture made in abstract Victorian and mid-Victorian styles. All four bedrooms have fireplaces and large bathrooms. This spacious home, with lofty ceilings made of wood and tiled floors, is still kept in its old grandeur by its present owners, A V George and Company.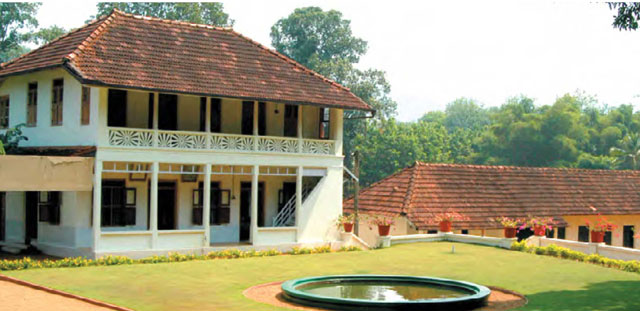 Kalaketty Estate Bungalow Rubber Estate
The beautiful two-storied country house was built in 1930 on property granted to Mr. K.V. Joseph by M.E.Watts, Dewan of Travancore. The building is situated amidst a lush green 150-acre estate of mixed plantations of rubber, coffee, cocoa, and others. The steeply pitched, tile-roofed, double storied house has front balconies and tiny verandahs which run the full front of the south-east facing bungalow. It is a typical blend of early Syrian Christian architecture with the traditional Malayali style of numerous cross ventilated doors and windows. On the first floor, a small part of the hall is set as a library from where one can step into the balcony offering a magnificent panoramic view of the fields below. The single large bedroom with heavily timbered doors and windows has red oxide polished floors and are spacious and richly furnished. The walls plastered with limestone stucco added with egg white are neatly finished and kept impeccably white to this day without losing the mirror like shine. The photographs which adorn the walls of the house clearly define a rich lineage that runs down to three generations. A curious variety among the photographs is that of Mr. Watt -an English man who represented rulers who handed over the title deed of the estate to the Pottamkulam family.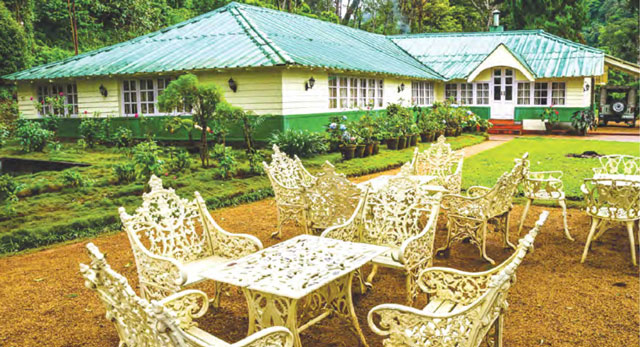 Downton Heritage Cardamom Estate
The Bungalow is situated on a clearing surrounded by cardamom plantation on one side and a natural forest on the other side which has varied flora and fauna. Here the plantation crops of the Downton Estate and the greens of nature coexist in perfect harmony. The Estate, which has an original title deed dated 1912, was granted to a band of local planters by the rulers of Travancore. J. R. Vincent, the prominent rubber planter in Mundakayam Valley, bought the initial clearing of over six hundred acres in 1926, and named it the Downton Estate, Downton being a village near Southampton England was where the Vincents used to go cycling during their childhood. He built a colonial style ranch home, the Downton  Bungalow in 1930. The Downton Estate was brought by the K.I. Varkey Karimpanal in 1947 from his brother A D Vincent. One part of 80 acres is presently owned by the Kayalakkakom family. The cottage style construction features both masonry and woodwork. Though the original slate roof has been replaced, the sheet roof was a common sight in the British Era. It's a fine example of practical, function based architecture. Much of the original furniture has been replaced, it still retains the charm of cottage living.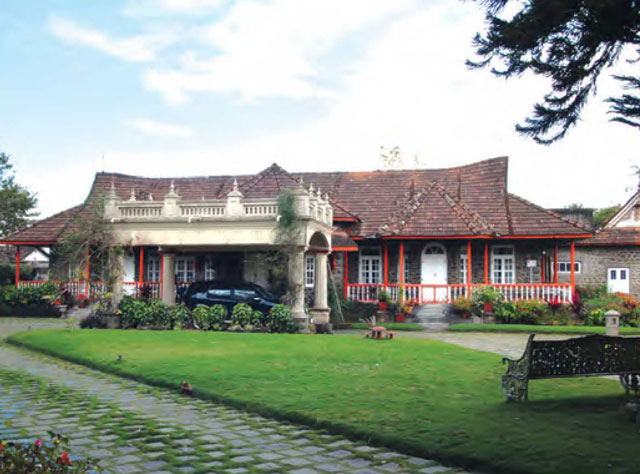 Glenrock Estate Bungalow Coffee Estate
Built as the summer home of Her Highness Sethu Lakshmi Bai, the erstwhile Regent Maharani of the Travancore Royal Family, the Regent House named Indira Mandiram (mansion of lord Indira) in 1926, is a private residence situated at Kuttikanam in Idukki district. Locally known as Ammachi Kottaram, the mansion is a curious mix of Kerala and Colonial style of architecture. The bungalow sits in a verdant estate of coffee, tea and cardamom. The exterior granite walls of the home have been witness to many historic events in the time of British India. The arched doorways lead to spacious rooms with high ceilings. Large windows and skylights bring in ample light and air. Some parts of the house retain the traditional flooring and the detailed woodwork. The verandahs of this once royal residence, overlook scenic views of the Western Ghats.  This stately home was bought by was bought by prominent entrepreneur, Mr K. V. Thomas Pottamkulam, in 1950 and converted to Hotel International, considered as a fine halt for travelers from lowland Travancore to Periyar. It changed hands in 1958 to the present owner, Michael A Kallivayalil. The house retains its granite foundation and many original features, despite renovations over the years.
Indian Celebrities who turned Politicians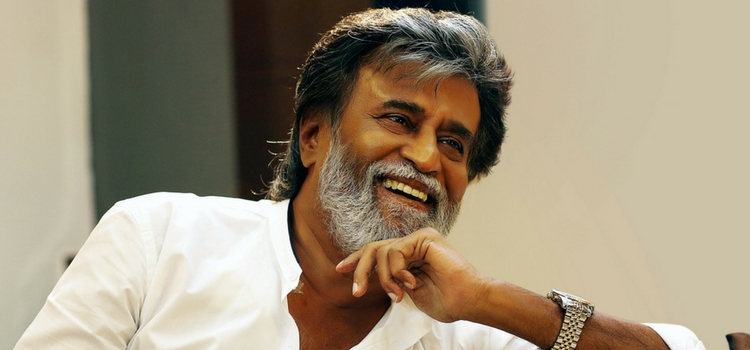 From MGR to Rajinikanth, celebrities make their way into politics to create political revolutions.
RAJINIKANTH
Superstar Rajnikant's entry into politics has made Tamil Nadu go all gaga. The superstar said he wants to create a political revolution by forming his new party
Image source: news18
MGR
One of the most prominent names in Indian political history, Maruthur Gopalan Ramachandran, aka MGR, was a pioneer in shifting gears from the film industry to politics. Though he campaigned for DMK, he later founded his own party, ADMK. He became the Chief Minister of Tamil Nadu in 1977 and continued in office until his death in 1987.

Hema Malini
Actress-politician Hema Malini campaigned for the Bharatiya Janata Party (BJP) candidate Vinod Khanna, former Bollywood actor during the Lok Sabha elections in Gurdaspur, Punjab. From 2003 to 2009, the then President of India APJ Abdul Kalam nominated her as the MP to the Rajya Sabha. She officially joined BJP in 2004 and was appointed as the general secretary of the BJP.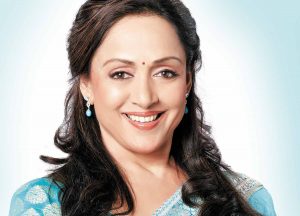 Image source: completewellbeing
 J Jayalalitha
Jayaram Jayalalitha was an Indian actress and politician who served as the chief minister of Tamil Nadu for over fourteen years. She is considered as one of the most powerful female figures in India.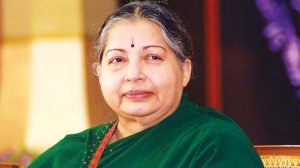 Image source: deccanchronicle
 Chiranjeevi
The Telugu superstar started his own political party, Praja Rajyam in 2008 and later merged it with the Indian National Congress (INC). He even served as the Union Minister of State, Ministry of Tourism.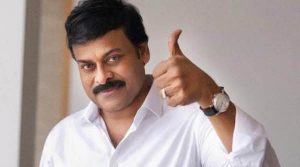 Image source: indianexpress
Jaya Bachchan
Actress Jaya Bachchan is one of the most versatile actresses of Indian cinema and has showcased her talent and capability not only as an actress but also as a politician. She has always been quite active when it comes to the political scene. She is also felicitated with India's fourth highest civilian award Padma Shri by the Government of India.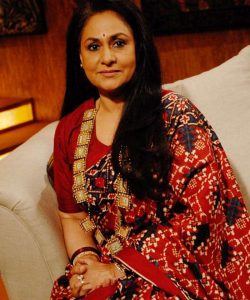 Image source: starsunfolded
Kirron Kher
Kirron Kher started her political career with her involvement with non-profit organizations such as 'Laadli' – campaign against female infanticide and 'Roko Cancer' – campaign for Cancer awareness. She has also participated in the Anna Hazare's Indian anti-corruption movement in 2011. She has always been a vocal admirer of Narendra Modi even before he became the Prime Minister of India and has also campaigned for BJP during the 2011 municipal corporation elections. BJP declared her as the Lok Sabha candidate from Chandigarh for General Elections 2014 and Kirron even won the seat with a good majority.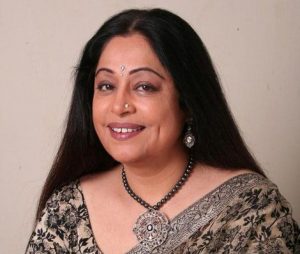 Image source: starsunfolded
Shabana Azmi
One of the finest actress in Indian cinema, Azmi is also a noted social activist. In 1997, she was nominated as a member of Rajya Sabha.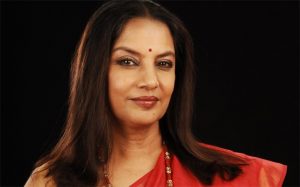 Image source: indiatoday
Let us know about your thoughts on actors turning into politicians. How far do you think things will change?
Things that broke the internet in 2017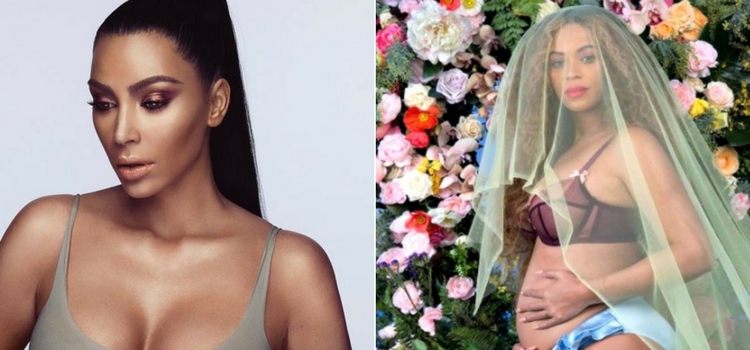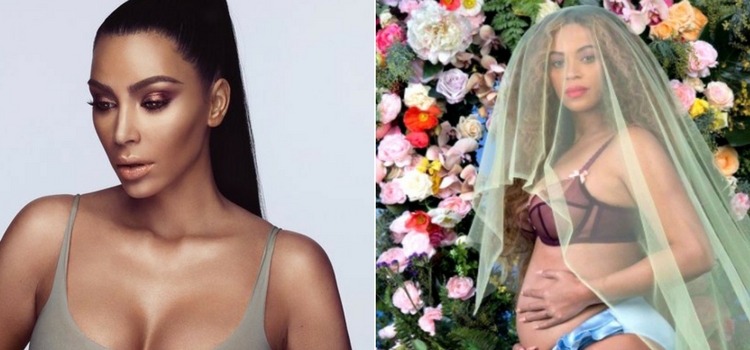 As we draw an end to this year, here are top 10 things that went viral on the internet in 2017.
10. Beyoncé's twins pregnancy announcement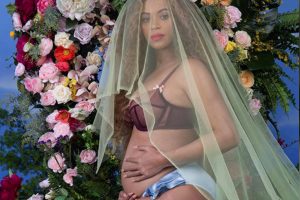 9. Moonlight wins Best Picture over La La Land at the Oscars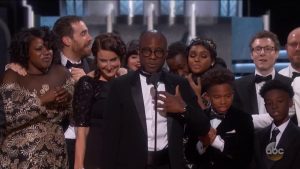 Image source: thehollywoodreporter
8. Prince Harry and Meghan Markle's wedding announcement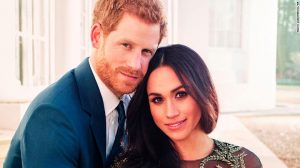 Image source: cnn
7. Barack Obama's Charlottesville tweet
"No one is born hating another person because of the color of his skin or his background or his religion…" pic.twitter.com/InZ58zkoAm

— Barack Obama (@BarackObama) August 13, 2017
6.Cristiano Ronaldo welcomed his baby girl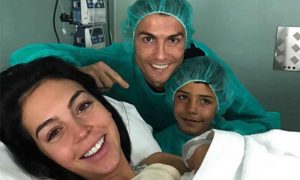 Image source: hellomagazine 
 5. Selena Gomez's kidney transplant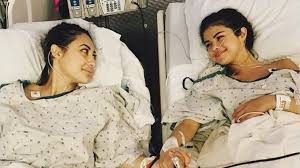 Image source: bbc
4. Taylor Swift's new album announcement
— Taylor Swift (@taylorswift13) August 21, 2017
3. Artists #StandWithKeaton, a middle schooler who posted a video of him crying and why people bully him and others.
This is Keaton Jones, he lives in Knoxville and he has a little something to say about bullying.pic.twitter.com/coyQxFp33V

— Everything TN (@Everything_TN) December 9, 2017
2.Kim Kardashian's blackface controversy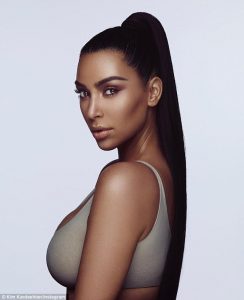 Image source: dailymail
1. #Metoo. Actor Alyssa Milano asked for those who were sexually harassed or assaulted to respond to her tweet with the phrase "me too," as a way of showing the scope of the problem.
If you've been sexually harassed or assaulted write 'me too' as a reply to this tweet. pic.twitter.com/k2oeCiUf9n

— Alyssa Milano (@Alyssa_Milano) October 15, 2017
2017 is getting over in 3 days. It was as fast as a roller coaster. Let's hope for a better and eventful 2018.
#MeToo You too. We All too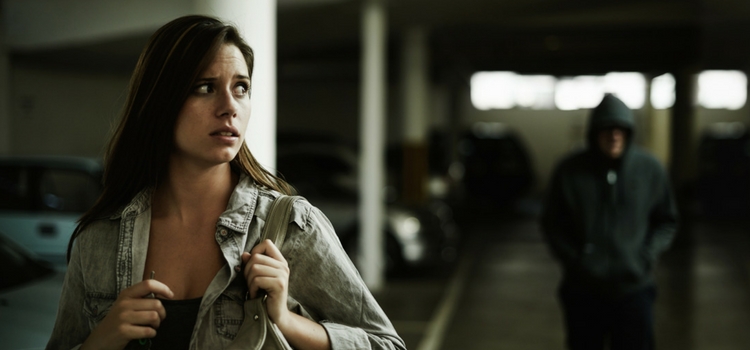 Social media is overflowing with an outpouring of sad and even grotesque stories in the form of '#MeToo' statuses proving the we only know of the tip of this iceberg
Words: Nikhil Wilson     Featured image: sbs.com.au
Every woman knows what it feels like to be the object of unwanted attention, be it in the form of gawking and stares that would put superman's x ray vision to shame, to foul remarks and sexual innuendo, inappropriate gestures and even physical assault. Some of us didn't even have to wander outside the so called safety of our homes to be faced with people who took advantage of us and our bodies. Every woman you know has a story of her own to tell, and most of us have more than one story too, but it was only with the dawn of the #MeToo campaign on social media did womankind all over the world realise that they weren't alone in their afflictions. It took an outpouring of emotions, and unveiling of skeletons locked away in closets, of memories that were stuffed into boxes and pushed to the back of our mind that finally lead to the gory fact that almost every woman out there has been subject to some form of violation.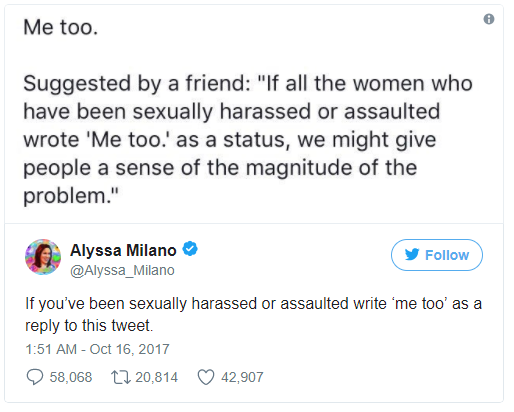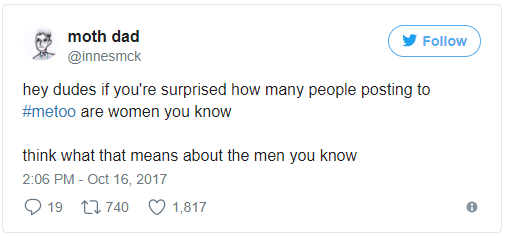 What started as a simple tweet requesting women who faced sexual assault or harassment in any form to speak up, #metoo turned out to be a movement of gargantuan proportions with women and men across the world speaking up about their experiences and their oppressors.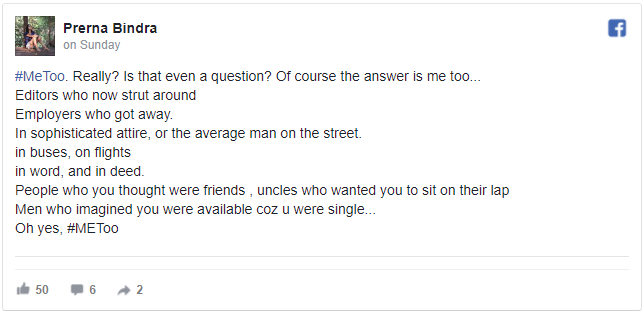 So why start a social media campaign and what good shall come of it?
Most victims know that talking about it is the first step to overcoming what they've gone through. Most of us blame ourselves, the way we dress, the way we look, or the circumstances that we put ourselves in, but from the voices of millions echo in unison when they say that this isn't the case. So what does this have to say about the world we live in and the people that surround us? Food for thought.
Here are some of the most touching and inspiring #MeToo messages we saw online over the last couple days: