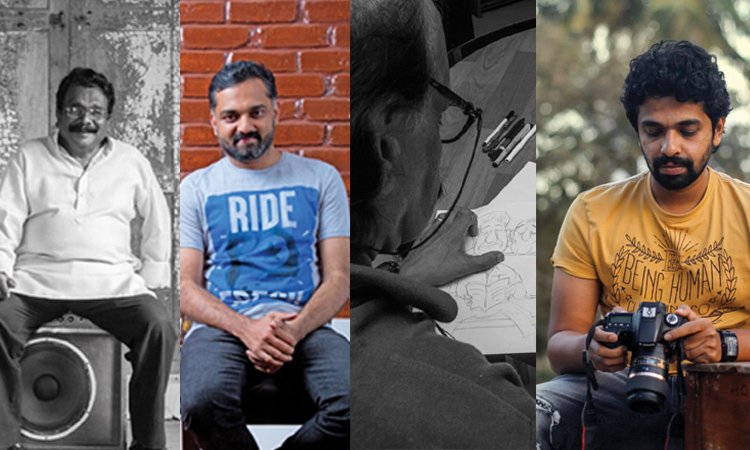 For the love of art that has aged gracefully between two generations – we bring you best of both worlds.
Conceptualisation and Words by Likhitha P Nair    Photographs by Aghil Menon
FEELS LIKE YESTERDAY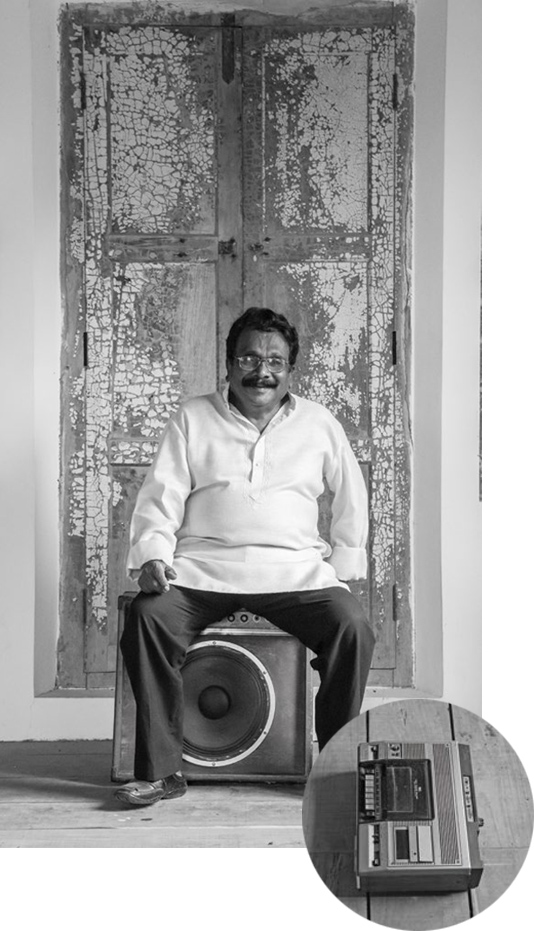 Azeez Baba | Fort Kochi
The vigour in his tone when he talks about music matches the life in his smile. Azeez Baba has been creating songs since a time when music production was not just a hasty, hurried hour's work. The slow-paced times when a whole orchestra practiced for hours before a recording, and making a mistake was unforgivable. "Back then, music was made to stay in people's hearts – to be hummed and caressed." he remembers.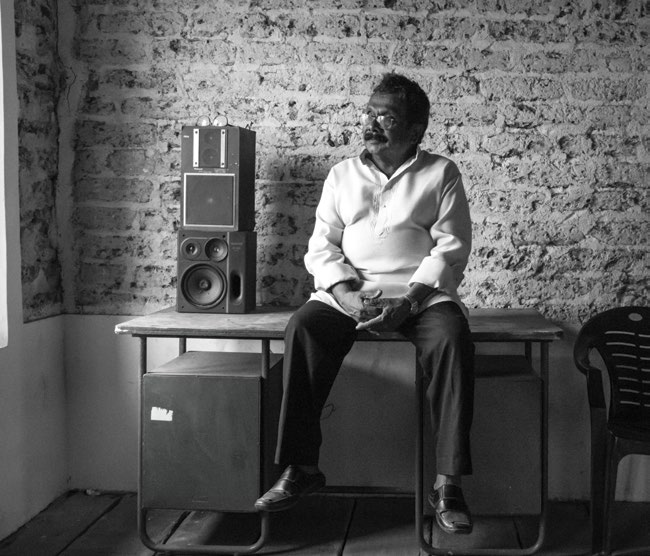 Like while making tunes for legendary movie 'Mughal-E-Azam', music director Naushad roamed about Delhi, clicking pictures and studying the soul of the city. "What is that new thing that makes everyone a singer? You send your voice through it and you suddenly sound perfect?" he enquired. "Autotune?", I asked hesitantly, for which he smirked. "Melody must return," Baba cherished.
STAYING ROOTED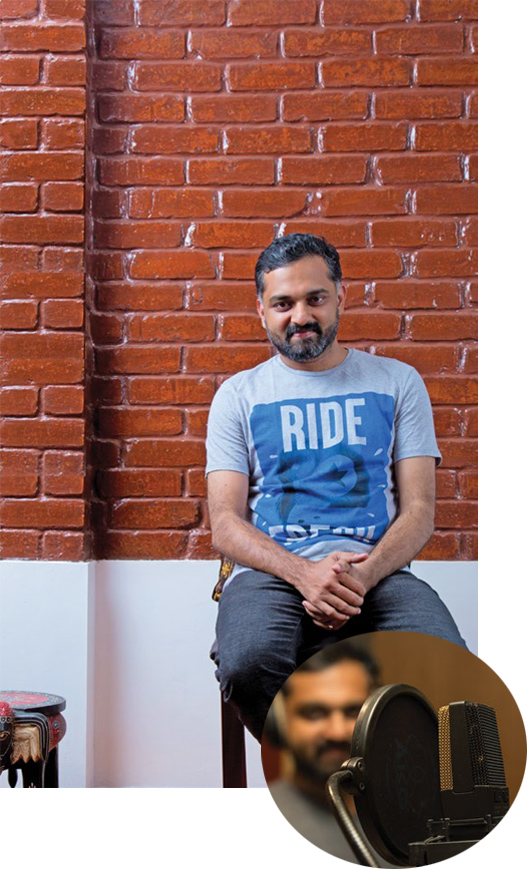 Bijibal | Bodhi Studio
Bodhi Studio welcomes you with serenity. Sitting by his iMac, Bijibal posed dubiously for our photographer. This National Award-winning composer is a musical Midas. When I met him few years back at a discussion, I remember him saying that music is like the smell of rain-kissed soil – something to be felt with your senses.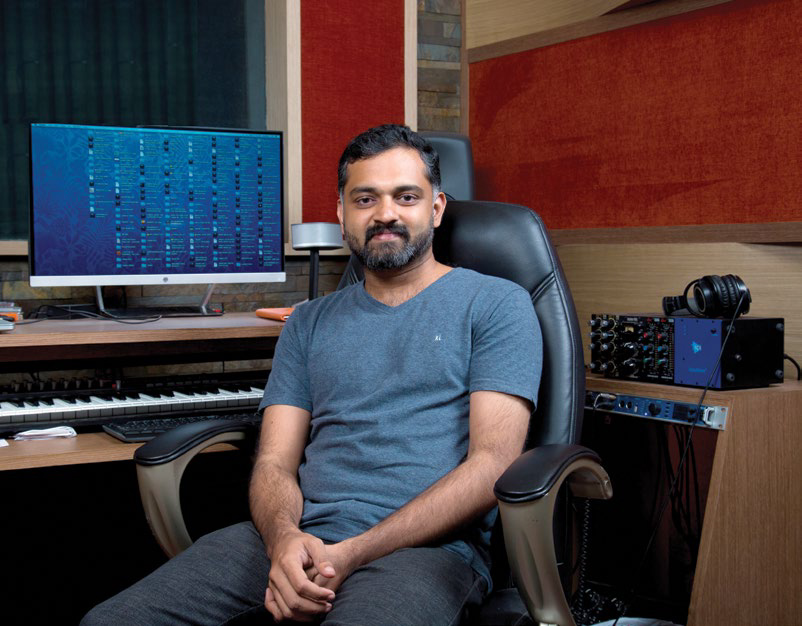 Looking around his studio, I ask him, "does technology make it less real?" He said music had no evolution, only its presentation has. "Technology increases possibilities. Syncopation of syllables or other such surprises to be used as toppings. No artist can submit to technology. Even when it is created technically, music can only be polished emotionally," he said.
PULP 'FRICTION'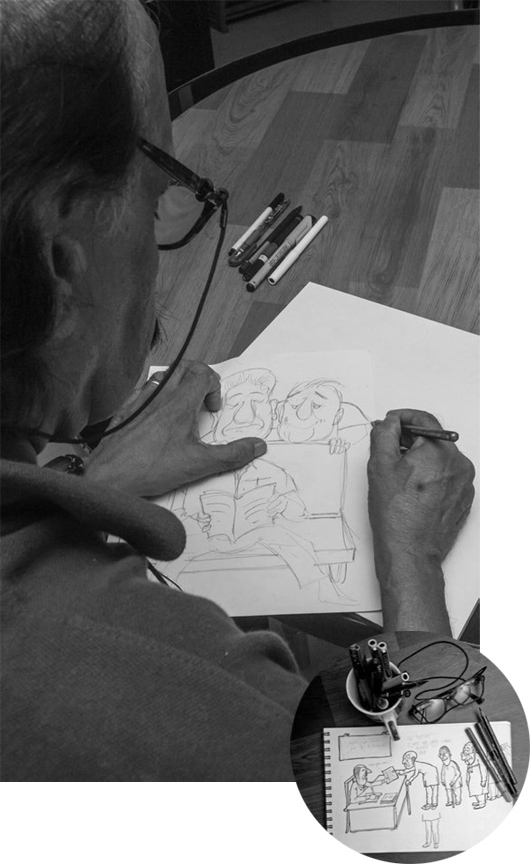 TVG Menon | Ernakulam
"Can I keep my cap on?" his honest request halfway through the photo session made us smile. TVG Menon is a multilingual cartoonist, and a Kerala Cartoon Academy Fellow. He has been drawing since the 1970s, since the days he was employed with Bharat Heavy Electronics Limited (BHEL) as an electrical engineer. When he retired in 2000, he had no second thoughts on what he wanted to do.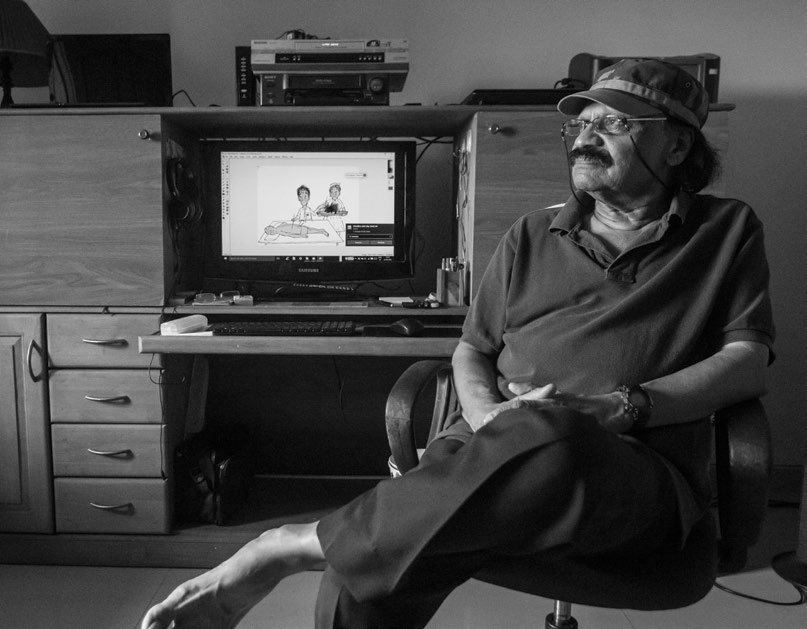 "Computers give you details. But there is nothing like the feel of pencil tip on paper." Menon likes to draw his cartoons, and then scan and upload them, a habit he started recently. "Someone told me Facebook is a good medium to spread your work." He admits the convenience technology offers. "Earlier, colouring a myriad used to take up a whole day. But digitally, it can be done in minutes!" he said, while I observed in awe his pouch full of colour pencils and sketch book.
DRAWING THE LINE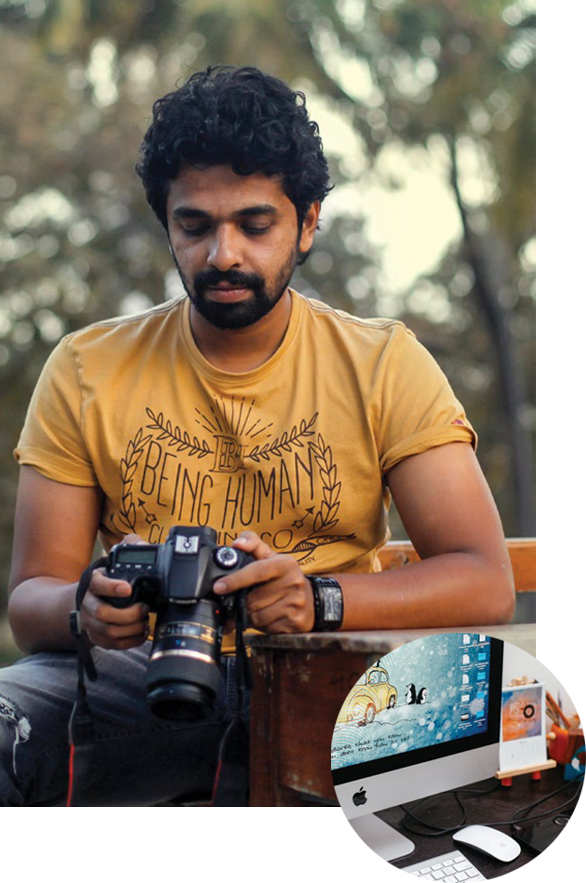 Vimal Chandran | Bengaluru
His "Unposted Letters" are meticulously crafted impressions of romance. Vimal Chandran was an engineer who decided one morning that he could be an artist. His studio named 'Papercats' is a hub of creativity – a cradle of colours. "As a child, I loved watercolours. The problem with that is that if you make a mistake you cannot mask it. It never becomes what you want it to be."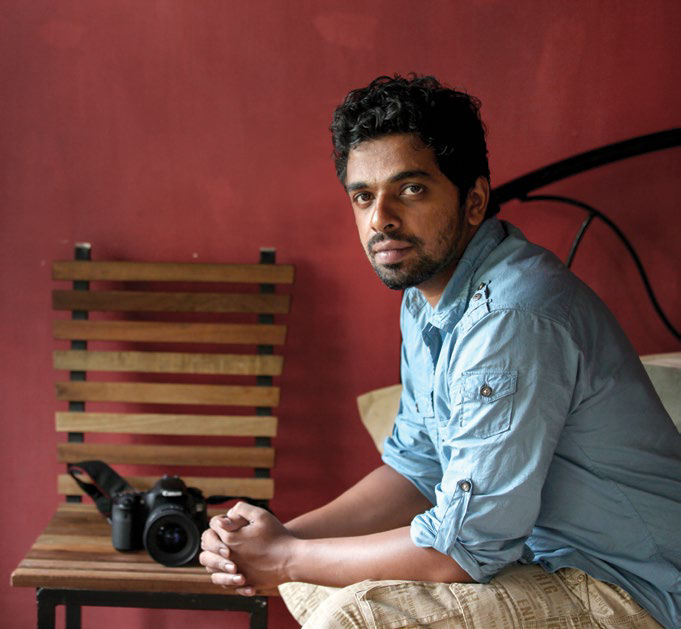 Alternatively, Vimal is attracted to the features of digital drawing. He feels it doesn't restrict one's creative flow. "You don't have to hold back on making a correction because you will ruin the frame," he added. Even then, he thinks paper is a legacy that will always find its way back. "We try to make digital sketches with paper texture. It is a common thing," he says. Technology makes skill easier, but Vimal assures that it has not, and never will change the way art is conceived and transferred. "Computers can't tell you what to draw. It only assists," he pointed out.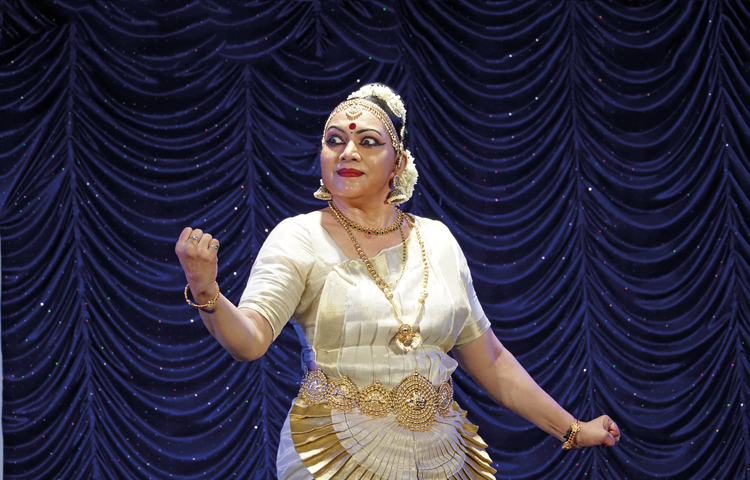 Mohiniattam dancer Suchitra Visweswaran has made her dance form accessible to the masses with her radical choices
Words by Dhanya                                        Photographs from Suchitra Visweswaran
The mid-1990s Malayalam film Kamaladalam has a scene in which Nanda Kumar, the character played by Mohanlal, proves his expertise in dance to his reel and real audience by interpreting the performance of the dancer. His main argument is that the dance form associated with Siva and his masculinity is Thandavam, while women are the translators of laasyam. Acclaimed Mohiniattam dancer Suchitra Visweswaran has set out to turn around this sexist view on the forms women can take in classical dancing.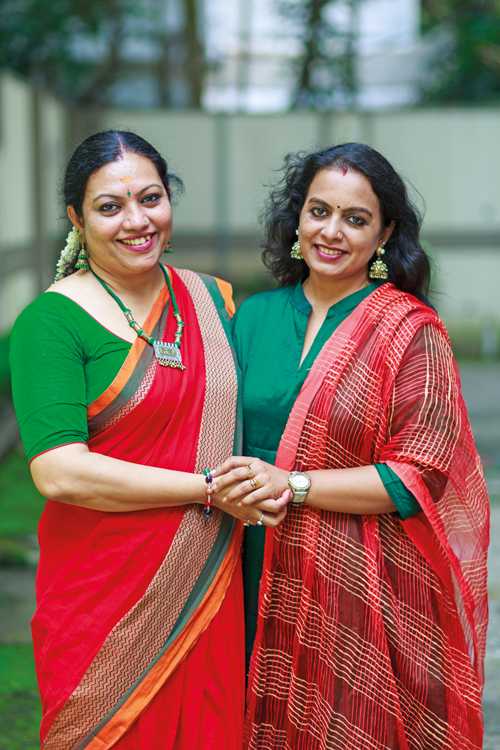 Read more about the radical danseuse in the latest issue of FWD Life, Dec-Jan 2018.
It has been 56 years since Goa has been part of India and here are 8 places to visit in Goa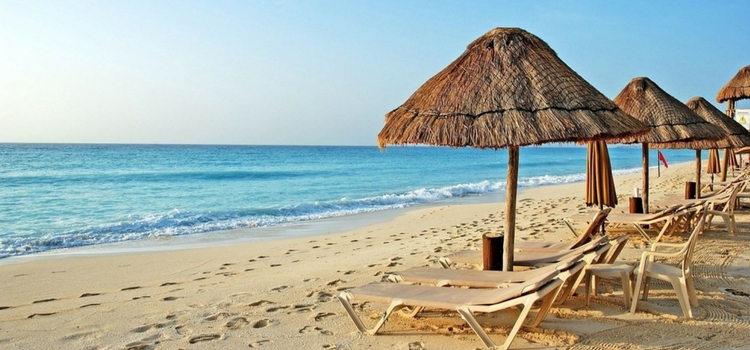 On this day in 1961, Goa the tourist's hub became a part of India
After 14 years of  Independence, Goa became a part of India on 19th December 1961, after being liberated from Portugal. Goa which is the smallest state in India has always been the tourist spot. Here is our guide to "8 places to visit in Goa".
Arambol Beach
A 16 km long unexplored beach surrounded by cliffs on two sides, with a Fresh Water Lake and chirpy markets nearby, Arambol is considered to be one of the best beaches in Goa.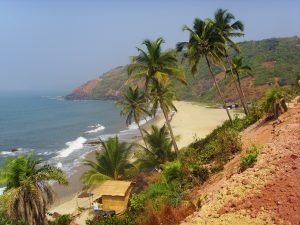 Fort Aguada: Walk down memory lane
Fort Aguada and its lighthouse is a well-preserved seventeenth-century Portuguese fort standing in Goa, India, on Sinquerim Beach, overlooking the Arabian Sea.
Basilica of Bom Jesus: Discover Goa's religious legacy
One of the popular churches in Goa is the Basilica of Bom Jesus. The mortal remains of St. Francis Xavier is preserved here in this Basilica and hence revered by many. It also is a UNESCO World Heritage site.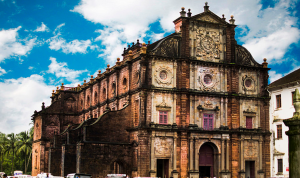 Dudhsagar Falls
Dudhsagar as the name suggests, the fall looks like milk. Dudhsagar Falls is a 4 tiered waterfall located and the 4th tallest waterfall of India. Located at a distance of 46km from Madgaon, the falls appear spectacular during monsoons after been fed by the rains.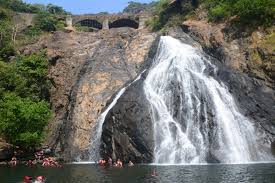 Arpora Night Market: Indulge in some Shopping Therapy
Arpora night market is held every Saturday from 6pm until late night. If you are a Shopaholic then you must drop at the Arpora Night Market.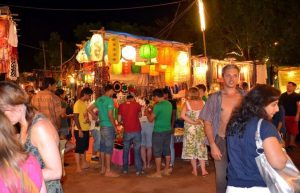 Tito's: Dance your way
Tito's is one of the best nightclubs in Goa. It is also one of the first discotheques of Goa. Located off the main road, towards Baga beach, Tito's consists of 2 levels; dance floor on level 1 and level 2 is from where you can sit and watch over the action below. Saturday nights at Tito's is all about pulsating dance floor, electrifying music, and throbbing lights.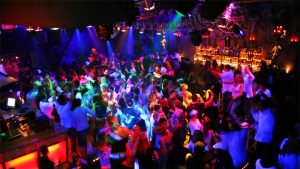 Fontainhas: Enter into a New World
Fontainhas is an old Latin Quarter in Panjim, capital city of the state of Goa, India. It maintains its Portuguese influence, particularly through its architecture, which includes narrow and picturesque winding streets as found in many European cities, old villas and buildings with projecting balconies painted in the traditional tones of pale yellow, green, or blue, and roofs made of red coloured tiles. Fontainhas' heritage ambience represents the traditional Portuguese influence in the area.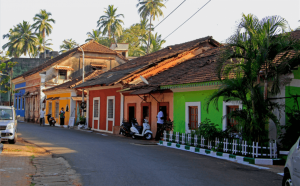 Deltin Royale Casino
The Deltin Royale Casino boat is the largest casino boat in Panjim, Goa. It offers 24 hours of nonstop fun in an area spread over 40,000sq.ft of luxury live gaming on three levels with 850 gaming positions. Live entertainment is on the restaurant floor and during peak hours.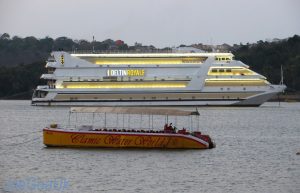 Goa, the traveler's paradise is an integral part of our country and if Goa is on your holiday list, do not miss out on these places.
Rupi Kaur- An Outpouring Through Poetry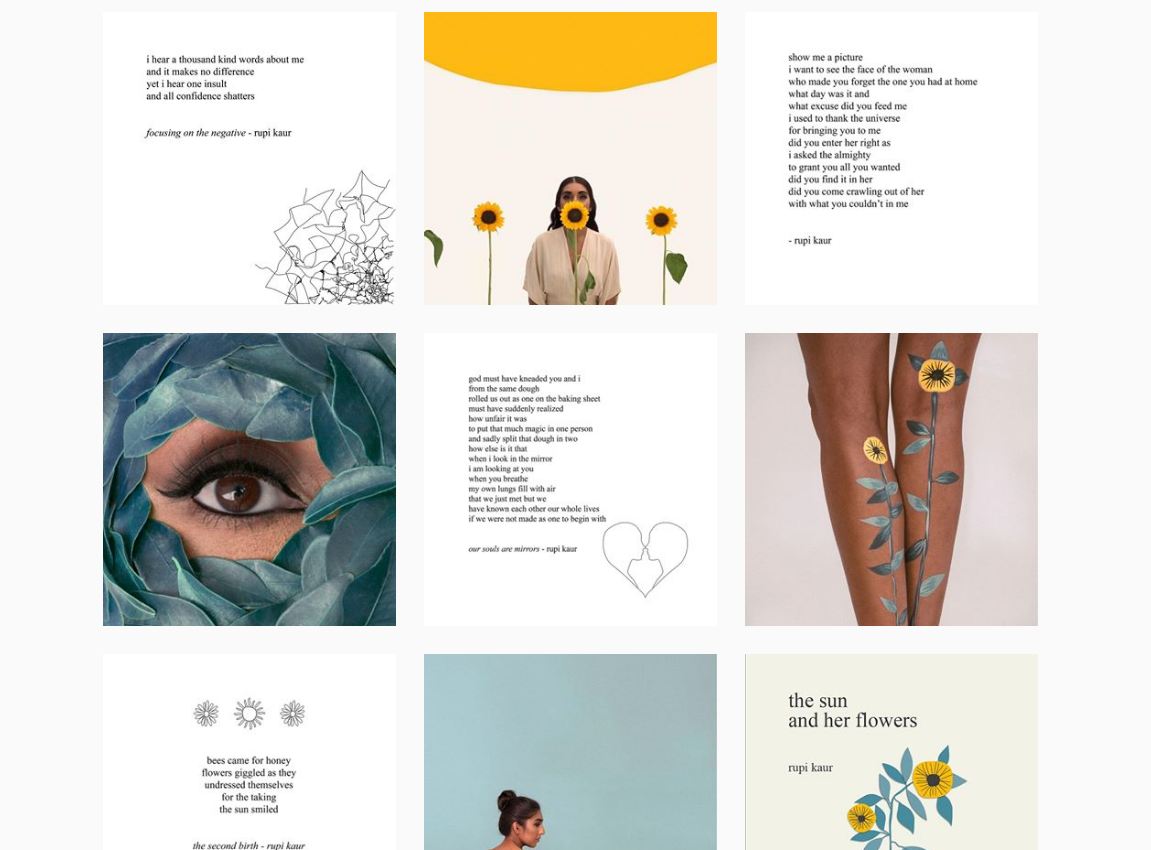 Her words melt and mingle in our mouths and minds like Milk and Honey
Text credits : Rochelle D'souza          Image Credits
"If you were born with the weakness to fall you were born with the strength to rise"
                                                                                                     -Rupi Kaur
Poetry isn't about big words and long winding verses. Poetry isn't just rhyme and rhythm and meter and measures. Poetry isn't really 'poetry' unless is comes from an outpouring of emotion, unless it is a form of expression. Poetry is a medium to communicate one's deepest thoughts and feelings and if anyone knows of this the best, it's Rupi Kaur.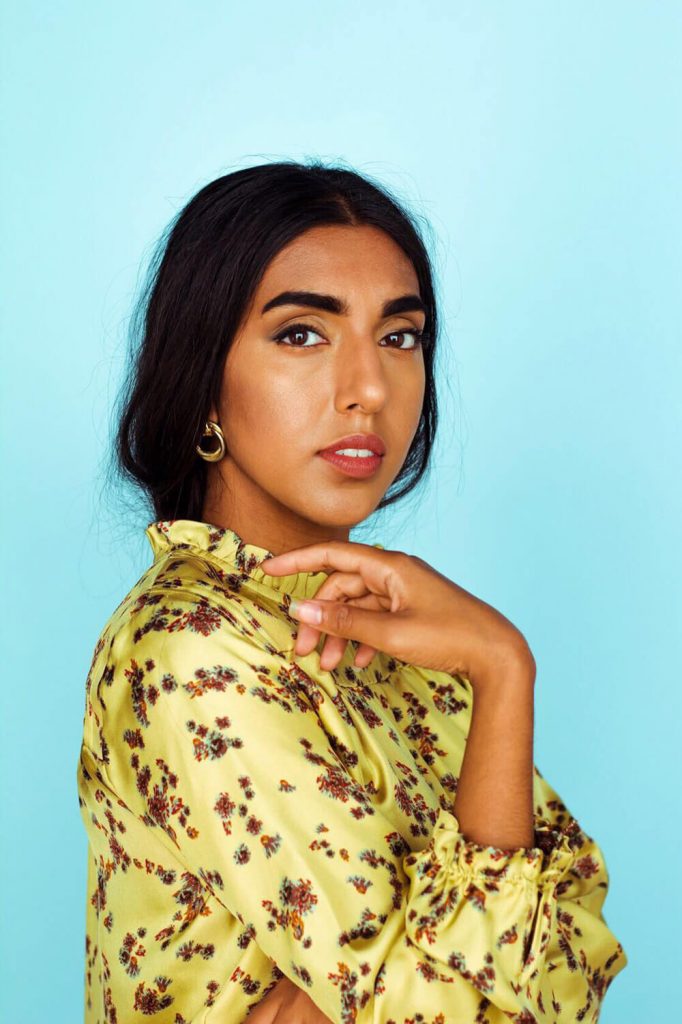 A Canadian poet of Indian origin, Rupi was born in Punjab and moved with her Sikh family to Toronto when she was four. While in college, Rupi began posting her poems on her social media, where she garnered immense fame. She then went on to self-published a book of poetry and prose titled Milk and Honey in 2014. Her book featured over 200 pieces of poetry and prose written in Kaur's trademark short, simple verse – with her own illustrations acting as visual punctuations. The book dealt with themes of survival and the experience of violence, abuse, love, loss, and femininity and went on to sell over one million print copies.
"People aren't used to poetry that's so easy and simple," she said in an interview with The Guardian.
And that is key that she has used to ensure that she is connected strongly with millions of young people worldwide. Her poetry does not need heavy analysis. Rather she prefers to tell it like it is. According to her, each chapter of her books serve a different purpose, deal with a different pain, heal a different heartache
"I don't fit into the age, race or class of a bestselling poet," she says, "I used to submit to anthologies and magazines when I was a student – but I knew I was never going to be picked up. All their writing was, you know, about the Canadian landscape or something. And my poem is about this woman with her legs spread open."
Her critics, though many, cannot help but admit that there is little doubt that Kaur is at the forefront of a poetry renaissance that is currently taking place in the literary world.
She is unashamedly ambitious and a workaholic. And is already on her way into writing the first 10 chapters of her first novel – "I'm just free-writing it at the moment" – and has stated that she is also planning to work on turning her poetry music, as well as experiment with screenwriting, films, and photography. The 25-year-old poet, writer, illustrator, and performer published her second book called 'the sun and her flowers' earlier this month.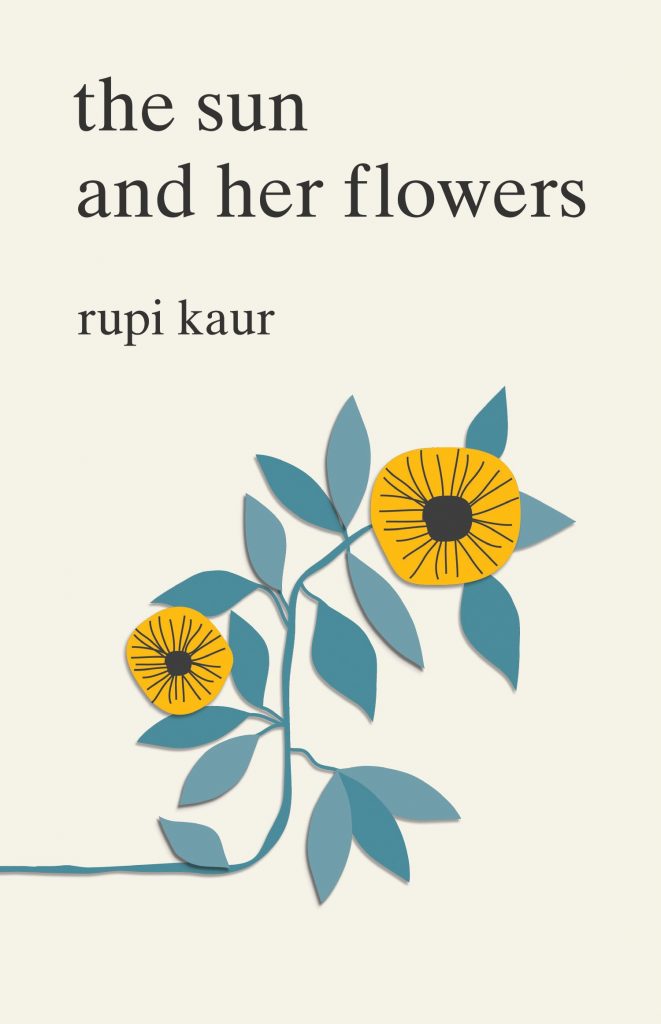 Rupi Kaur
Here are a few of our favorite pieces of prose and poetry by this amazing writer: