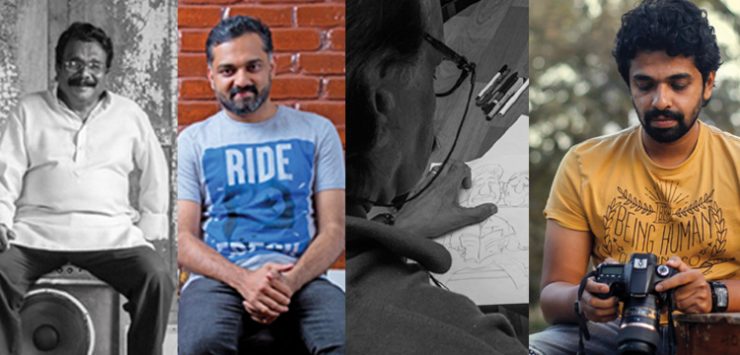 For the love of art that has aged gracefully between two generations – we bring you best of both worlds.
Conceptualisation and Words by Likhitha P Nair    Photographs by Aghil Menon
FEELS LIKE YESTERDAY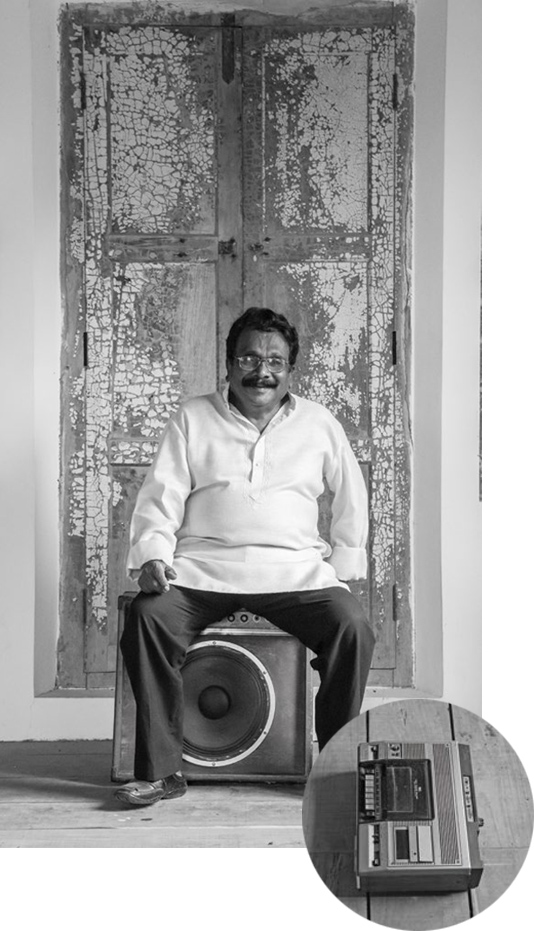 Azeez Baba | Fort Kochi
The vigour in his tone when he talks about music matches the life in his smile. Azeez Baba has been creating songs since a time when music production was not just a hasty, hurried hour's work. The slow-paced times when a whole orchestra practiced for hours before a recording, and making a mistake was unforgivable. "Back then, music was made to stay in people's hearts – to be hummed and caressed." he remembers.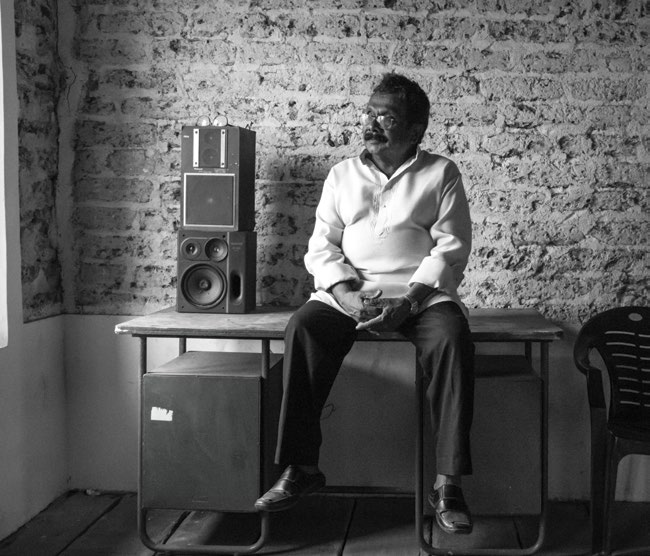 Like while making tunes for legendary movie 'Mughal-E-Azam', music director Naushad roamed about Delhi, clicking pictures and studying the soul of the city. "What is that new thing that makes everyone a singer? You send your voice through it and you suddenly sound perfect?" he enquired. "Autotune?", I asked hesitantly, for which he smirked. "Melody must return," Baba cherished.
STAYING ROOTED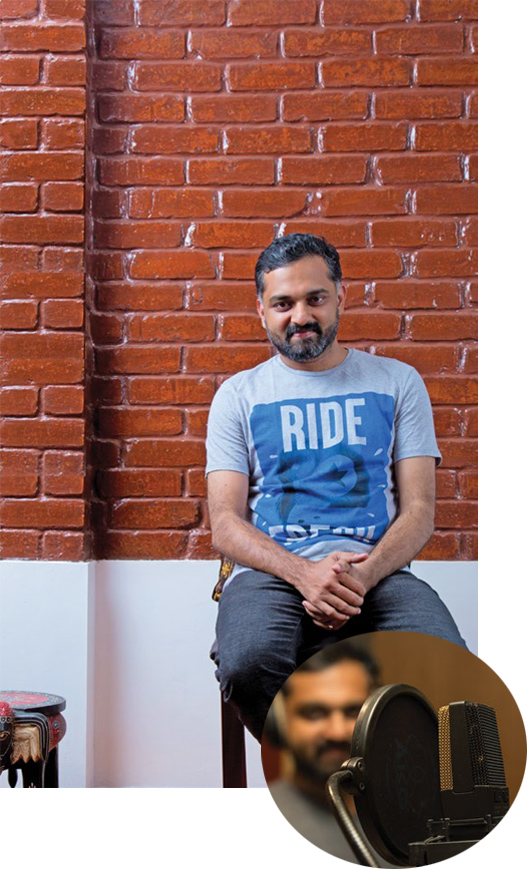 Bijibal | Bodhi Studio
Bodhi Studio welcomes you with serenity. Sitting by his iMac, Bijibal posed dubiously for our photographer. This National Award-winning composer is a musical Midas. When I met him few years back at a discussion, I remember him saying that music is like the smell of rain-kissed soil – something to be felt with your senses.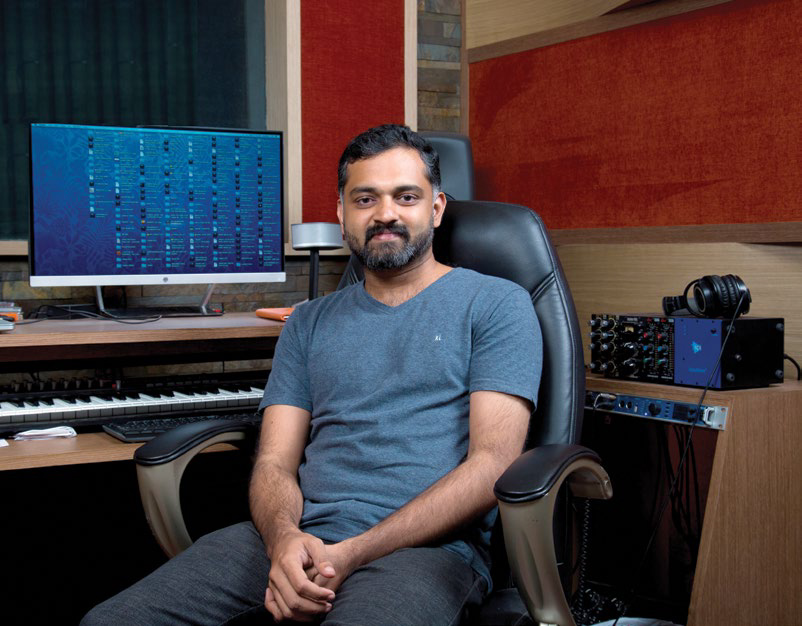 Looking around his studio, I ask him, "does technology make it less real?" He said music had no evolution, only its presentation has. "Technology increases possibilities. Syncopation of syllables or other such surprises to be used as toppings. No artist can submit to technology. Even when it is created technically, music can only be polished emotionally," he said.
PULP 'FRICTION'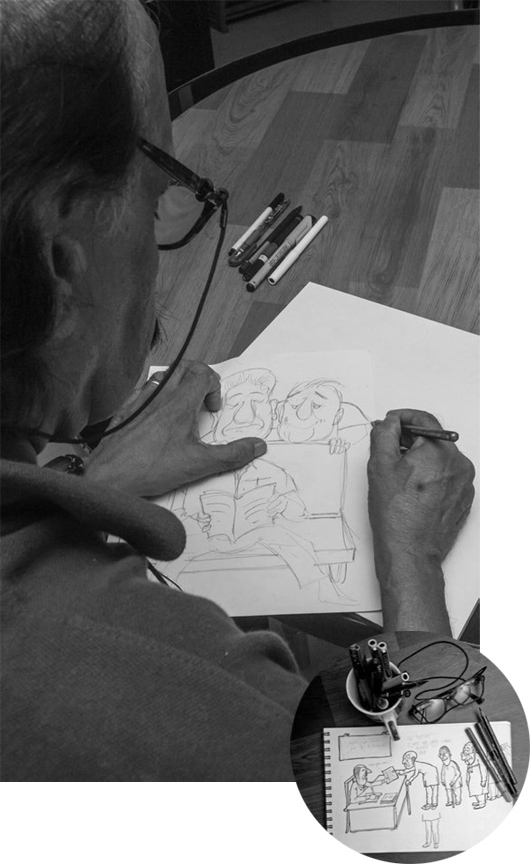 TVG Menon | Ernakulam
"Can I keep my cap on?" his honest request halfway through the photo session made us smile. TVG Menon is a multilingual cartoonist, and a Kerala Cartoon Academy Fellow. He has been drawing since the 1970s, since the days he was employed with Bharat Heavy Electronics Limited (BHEL) as an electrical engineer. When he retired in 2000, he had no second thoughts on what he wanted to do.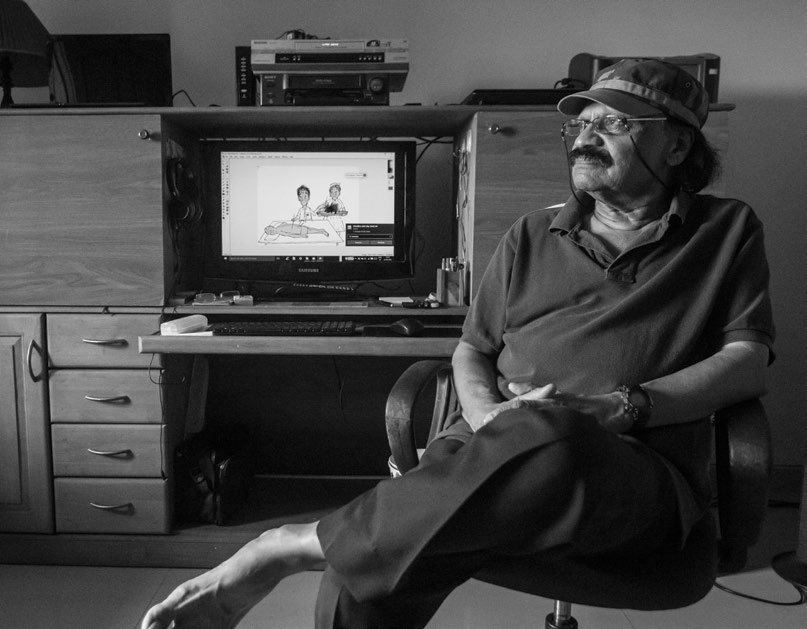 "Computers give you details. But there is nothing like the feel of pencil tip on paper." Menon likes to draw his cartoons, and then scan and upload them, a habit he started recently. "Someone told me Facebook is a good medium to spread your work." He admits the convenience technology offers. "Earlier, colouring a myriad used to take up a whole day. But digitally, it can be done in minutes!" he said, while I observed in awe his pouch full of colour pencils and sketch book.
DRAWING THE LINE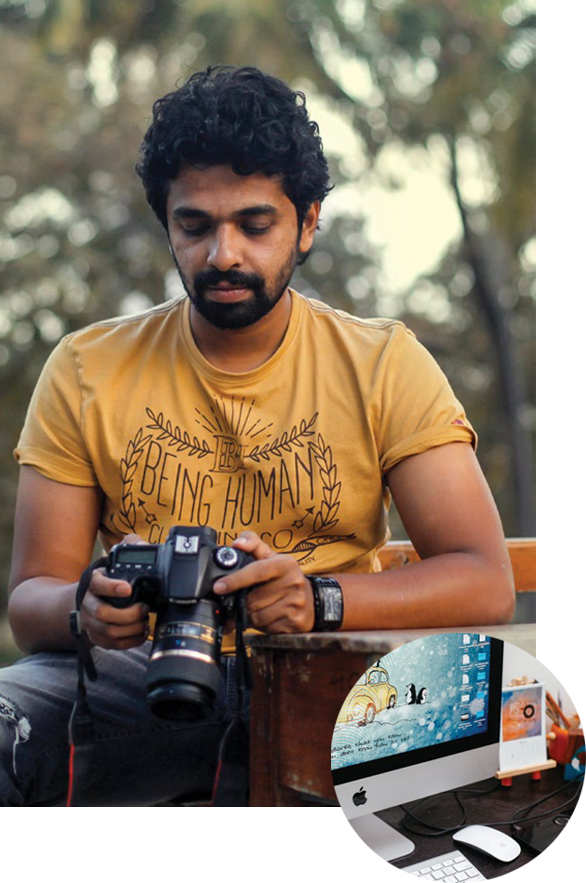 Vimal Chandran | Bengaluru
His "Unposted Letters" are meticulously crafted impressions of romance. Vimal Chandran was an engineer who decided one morning that he could be an artist. His studio named 'Papercats' is a hub of creativity – a cradle of colours. "As a child, I loved watercolours. The problem with that is that if you make a mistake you cannot mask it. It never becomes what you want it to be."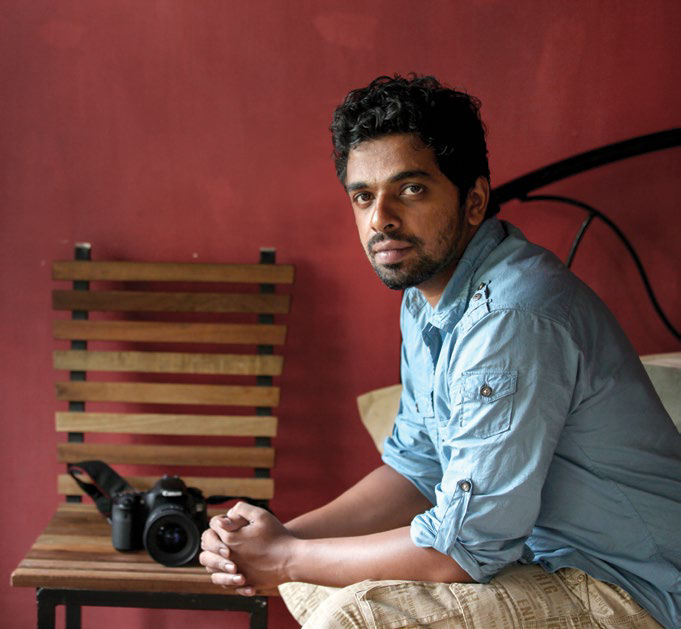 Alternatively, Vimal is attracted to the features of digital drawing. He feels it doesn't restrict one's creative flow. "You don't have to hold back on making a correction because you will ruin the frame," he added. Even then, he thinks paper is a legacy that will always find its way back. "We try to make digital sketches with paper texture. It is a common thing," he says. Technology makes skill easier, but Vimal assures that it has not, and never will change the way art is conceived and transferred. "Computers can't tell you what to draw. It only assists," he pointed out.