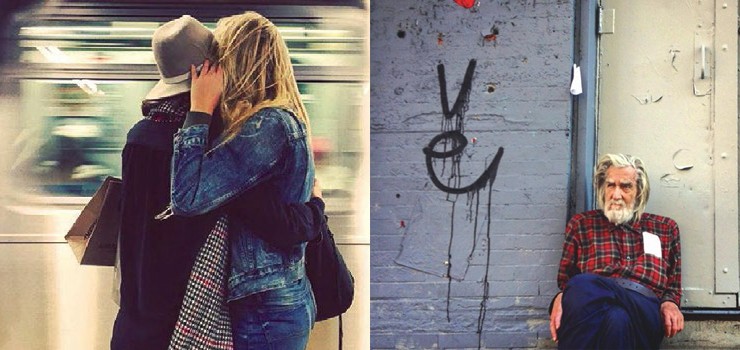 New age Instagrammer Anthony Danielle shows us how people walk the talk and how a city is a mood-board for inspiration
American photographer Anthony Danielle first dabbed a camera during his photography while in high school, before the world welcomed Instagram. As the app grew in popularity and usage, he  explored everyday fashion through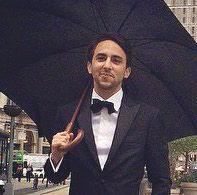 his lens. For Anthony, who was born and raised in Long Island, New York, every street is a runway from where he clicks styles, strides, cuts, hues, and seasonal shift of fashion. Since 2010, he has been displaying his shots through Instagram posts. His account has over time become a major rave. His pictures show his lateral and unconventional way of thinking, and his keen eye in beautifully capturing the persona and style of people on the streets.
What led you to express your ideas through photography?
I always enjoyed photography as a medium, but it wasn't until Instagram that I began to practice taking pictures every day. It is something that comes naturally to me and something I enjoy doing.
The streets are so vast. Is that why you love capturing street culture?
I like to shoot street photography because it is never the same. Every day it is new and different – the people, the construction, the mood – varies day to day.
What sort of platform has Instagram proved for you?
Instagram has changed my life. Never in my wildest dreams did I think I would be able to broadcast my work to way more people than I could ever hope to know.
While clicking photographs, what catches your immediate attention?
I am drawn to style and attitude first and foremost. People who dress well tend to carry themselves with a confidence that helps them stand out from the crowd.
Is there something you always look forward to while you click a photograph?
I don't look for anything in particular. I think that is what helps keep the photos feeling fresh, if you go into something without expectations you're never disappointed.

Any memorable surprises behind one of your photographs?
It happens quite a bit when people recognise their friends in one of my photographs and say "hey, check out this photo of you!" I get a kick out of that, it shows how small the world can be.
Your collection features a stunning array of colours. What is your favourite colour combination?
I have always been drawn to colour compared to black and white, which is usually a staple of street photography. The vibrancy of a colour photograph really helps bring the image to life. Now street fashion is gaining popularity in mainstream fashion.
What is your concept of being a true street show stopper? Was there any ensemble or look that captured your attention?
Anything that stands out always catches my attention, whether it be bold colour choices, unique patterns, or even someone's shoes. There is something about what and how people wear their clothes that appeal to me.
In your photograph, there's a play with a lot of lines (especially the zebra crossing)? Have you developed a signature style for yourself from these?
I don't know if I have developed a signature style, the crosswalks are a part of the street and they tend to find themselves in the corners which lead to a visually appealing photograph. I wish I could say that they are intentional but nine out of 10 times, they are just part of the scene I happen to be coming across.
According to you, what brings the streets to life, and what do you love capturing about the bustle?
The people bring the streets to life for me. What they wear, their emotions and attitude, and how they carry themselves make each scene unique. I love that it is all fresh and new whenever it is being captured – the chances of seeing that same seen ever again are so rare that this is a moment in time that I am capturing this one time only.
Most of your photos are candid, what's the fun part?
The fun part of candid photos is not knowing what the result is – it is like crafting a story to fit a narrative that may or may not true to that particular person. It also requires you to keep your focus in the present and definitely be ready for whatever lies ahead!
In your many journeys, which place has most impressed you with its street culture?
I am definitely spoiled being in New York City – the street culture central of the world in my opinion – but I went to Florence in Italy before Instagram was created and I found their street culture amazing. I am also a big fan of
Berlin in Germany with how modern their city is and the unique style they have over there.
One thing that makes you look forward to explore the streets?
Be ready to capture a moment, spot it coming your way and be ready to shoot it when the moment arrives.
Words by Atheena Wilson Photographs by Anthony Danielle