A tale of Instagram and Anthony Danielle
New age Instagrammer Anthony Danielle shows us how people walk the talk and how a city is a mood-board for inspiration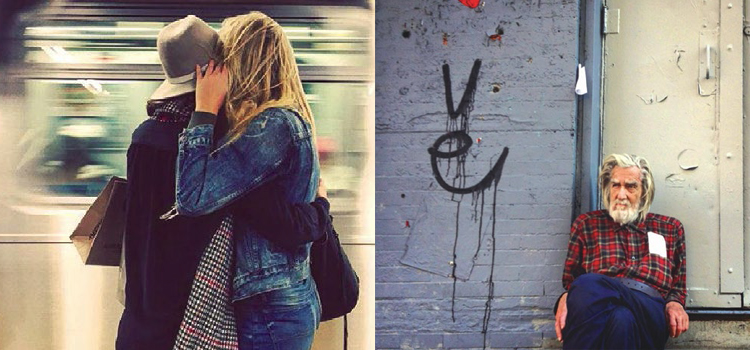 New age Instagrammer Anthony Danielle shows us how people walk the talk and how a city is a mood-board for inspiration
American photographer Anthony Danielle first dabbed a camera during his photography while in high school, before the world welcomed Instagram. As the app grew in popularity and usage, he  explored everyday fashion through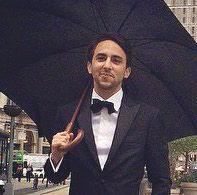 his lens. For Anthony, who was born and raised in Long Island, New York, every street is a runway from where he clicks styles, strides, cuts, hues, and seasonal shift of fashion. Since 2010, he has been displaying his shots through Instagram posts. His account has over time become a major rave. His pictures show his lateral and unconventional way of thinking, and his keen eye in beautifully capturing the persona and style of people on the streets.
What led you to express your ideas through photography?
I always enjoyed photography as a medium, but it wasn't until Instagram that I began to practice taking pictures every day. It is something that comes naturally to me and something I enjoy doing.
The streets are so vast. Is that why you love capturing street culture?
I like to shoot street photography because it is never the same. Every day it is new and different – the people, the construction, the mood – varies day to day.
What sort of platform has Instagram proved for you?
Instagram has changed my life. Never in my wildest dreams did I think I would be able to broadcast my work to way more people than I could ever hope to know.
While clicking photographs, what catches your immediate attention?
I am drawn to style and attitude first and foremost. People who dress well tend to carry themselves with a confidence that helps them stand out from the crowd.
Is there something you always look forward to while you click a photograph?
I don't look for anything in particular. I think that is what helps keep the photos feeling fresh, if you go into something without expectations you're never disappointed.

Any memorable surprises behind one of your photographs?
It happens quite a bit when people recognise their friends in one of my photographs and say "hey, check out this photo of you!" I get a kick out of that, it shows how small the world can be.
Your collection features a stunning array of colours. What is your favourite colour combination?
I have always been drawn to colour compared to black and white, which is usually a staple of street photography. The vibrancy of a colour photograph really helps bring the image to life. Now street fashion is gaining popularity in mainstream fashion.
What is your concept of being a true street show stopper? Was there any ensemble or look that captured your attention?
Anything that stands out always catches my attention, whether it be bold colour choices, unique patterns, or even someone's shoes. There is something about what and how people wear their clothes that appeal to me.
In your photograph, there's a play with a lot of lines (especially the zebra crossing)? Have you developed a signature style for yourself from these?
I don't know if I have developed a signature style, the crosswalks are a part of the street and they tend to find themselves in the corners which lead to a visually appealing photograph. I wish I could say that they are intentional but nine out of 10 times, they are just part of the scene I happen to be coming across.
According to you, what brings the streets to life, and what do you love capturing about the bustle?
The people bring the streets to life for me. What they wear, their emotions and attitude, and how they carry themselves make each scene unique. I love that it is all fresh and new whenever it is being captured – the chances of seeing that same seen ever again are so rare that this is a moment in time that I am capturing this one time only.
Most of your photos are candid, what's the fun part?
The fun part of candid photos is not knowing what the result is – it is like crafting a story to fit a narrative that may or may not true to that particular person. It also requires you to keep your focus in the present and definitely be ready for whatever lies ahead!
In your many journeys, which place has most impressed you with its street culture?
I am definitely spoiled being in New York City – the street culture central of the world in my opinion – but I went to Florence in Italy before Instagram was created and I found their street culture amazing. I am also a big fan of
Berlin in Germany with how modern their city is and the unique style they have over there.
One thing that makes you look forward to explore the streets?
Be ready to capture a moment, spot it coming your way and be ready to shoot it when the moment arrives.
Words by Atheena Wilson Photographs by Anthony Danielle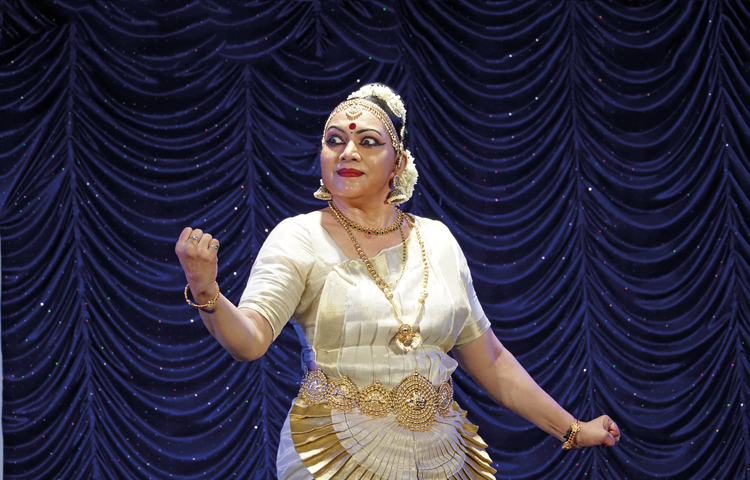 Mohiniattam dancer Suchitra Visweswaran has made her dance form accessible to the masses with her radical choices
Words by Dhanya                                        Photographs from Suchitra Visweswaran
The mid-1990s Malayalam film Kamaladalam has a scene in which Nanda Kumar, the character played by Mohanlal, proves his expertise in dance to his reel and real audience by interpreting the performance of the dancer. His main argument is that the dance form associated with Siva and his masculinity is Thandavam, while women are the translators of laasyam. Acclaimed Mohiniattam dancer Suchitra Visweswaran has set out to turn around this sexist view on the forms women can take in classical dancing.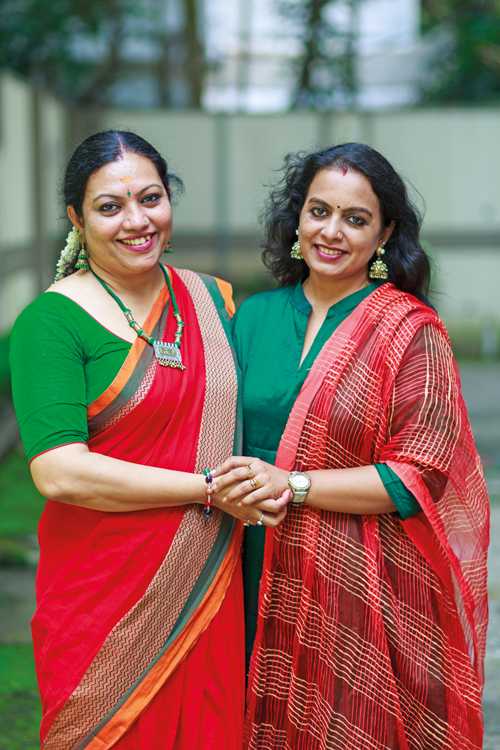 Read more about the radical danseuse in the latest issue of FWD Life, Dec-Jan 2018.
It has been 56 years since Goa has been part of India and here are 8 places to visit in Goa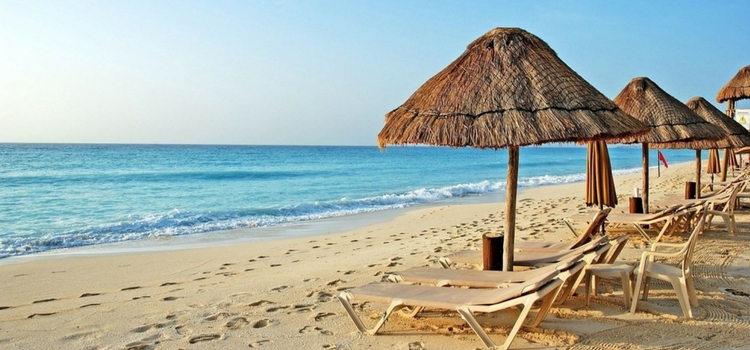 On this day in 1961, Goa the tourist's hub became a part of India
After 14 years of  Independence, Goa became a part of India on 19th December 1961, after being liberated from Portugal. Goa which is the smallest state in India has always been the tourist spot. Here is our guide to "8 places to visit in Goa".
Arambol Beach
A 16 km long unexplored beach surrounded by cliffs on two sides, with a Fresh Water Lake and chirpy markets nearby, Arambol is considered to be one of the best beaches in Goa.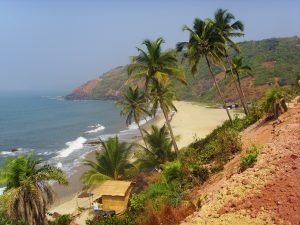 Fort Aguada: Walk down memory lane
Fort Aguada and its lighthouse is a well-preserved seventeenth-century Portuguese fort standing in Goa, India, on Sinquerim Beach, overlooking the Arabian Sea.
Basilica of Bom Jesus: Discover Goa's religious legacy
One of the popular churches in Goa is the Basilica of Bom Jesus. The mortal remains of St. Francis Xavier is preserved here in this Basilica and hence revered by many. It also is a UNESCO World Heritage site.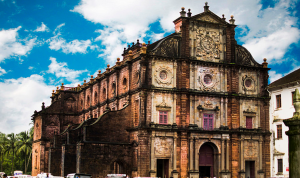 Dudhsagar Falls
Dudhsagar as the name suggests, the fall looks like milk. Dudhsagar Falls is a 4 tiered waterfall located and the 4th tallest waterfall of India. Located at a distance of 46km from Madgaon, the falls appear spectacular during monsoons after been fed by the rains.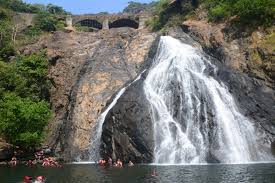 Arpora Night Market: Indulge in some Shopping Therapy
Arpora night market is held every Saturday from 6pm until late night. If you are a Shopaholic then you must drop at the Arpora Night Market.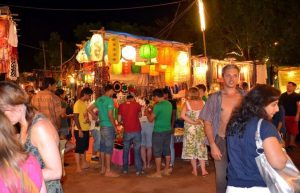 Tito's: Dance your way
Tito's is one of the best nightclubs in Goa. It is also one of the first discotheques of Goa. Located off the main road, towards Baga beach, Tito's consists of 2 levels; dance floor on level 1 and level 2 is from where you can sit and watch over the action below. Saturday nights at Tito's is all about pulsating dance floor, electrifying music, and throbbing lights.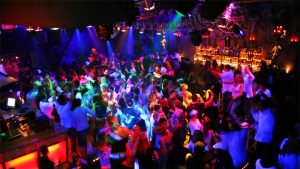 Fontainhas: Enter into a New World
Fontainhas is an old Latin Quarter in Panjim, capital city of the state of Goa, India. It maintains its Portuguese influence, particularly through its architecture, which includes narrow and picturesque winding streets as found in many European cities, old villas and buildings with projecting balconies painted in the traditional tones of pale yellow, green, or blue, and roofs made of red coloured tiles. Fontainhas' heritage ambience represents the traditional Portuguese influence in the area.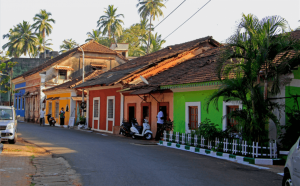 Deltin Royale Casino
The Deltin Royale Casino boat is the largest casino boat in Panjim, Goa. It offers 24 hours of nonstop fun in an area spread over 40,000sq.ft of luxury live gaming on three levels with 850 gaming positions. Live entertainment is on the restaurant floor and during peak hours.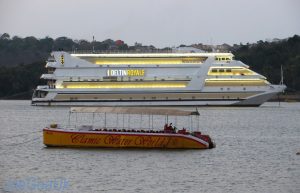 Goa, the traveler's paradise is an integral part of our country and if Goa is on your holiday list, do not miss out on these places.
Rupi Kaur- An Outpouring Through Poetry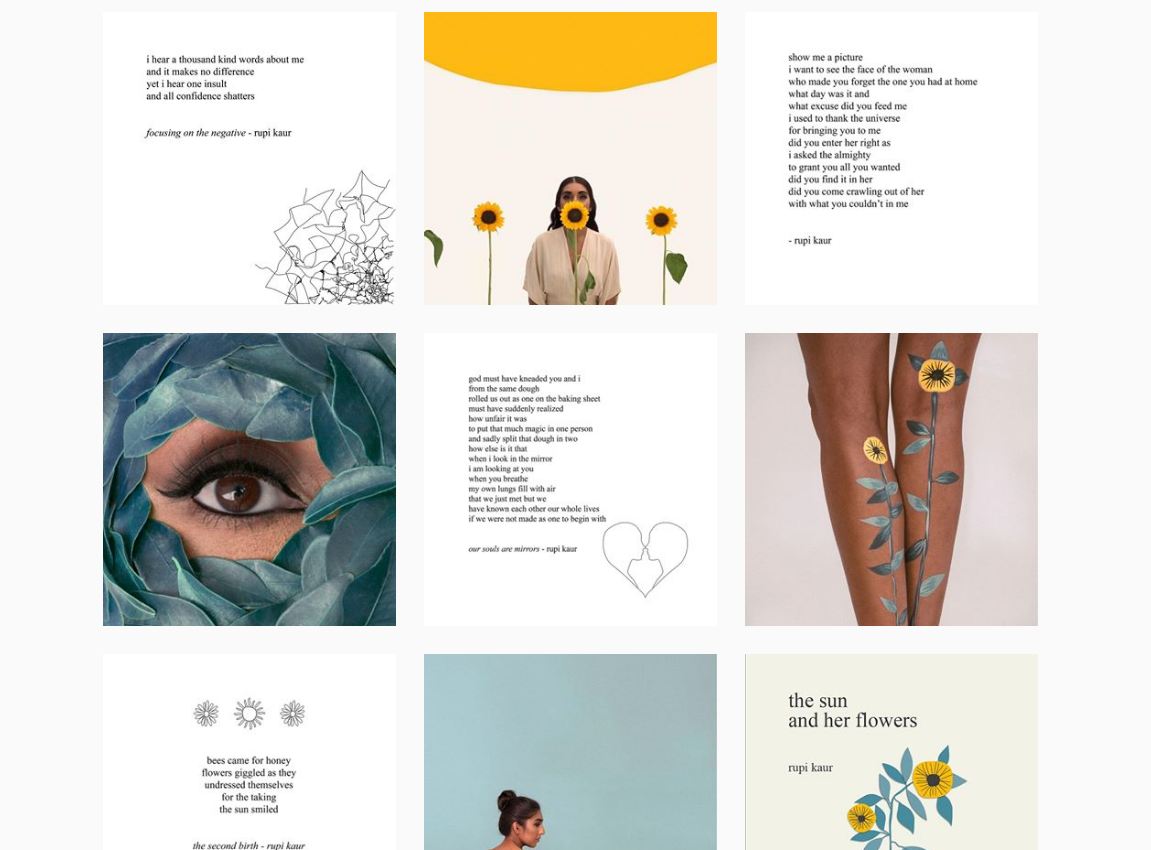 Her words melt and mingle in our mouths and minds like Milk and Honey
Text credits : Rochelle D'souza          Image Credits
"If you were born with the weakness to fall you were born with the strength to rise"
                                                                                                     -Rupi Kaur
Poetry isn't about big words and long winding verses. Poetry isn't just rhyme and rhythm and meter and measures. Poetry isn't really 'poetry' unless is comes from an outpouring of emotion, unless it is a form of expression. Poetry is a medium to communicate one's deepest thoughts and feelings and if anyone knows of this the best, it's Rupi Kaur.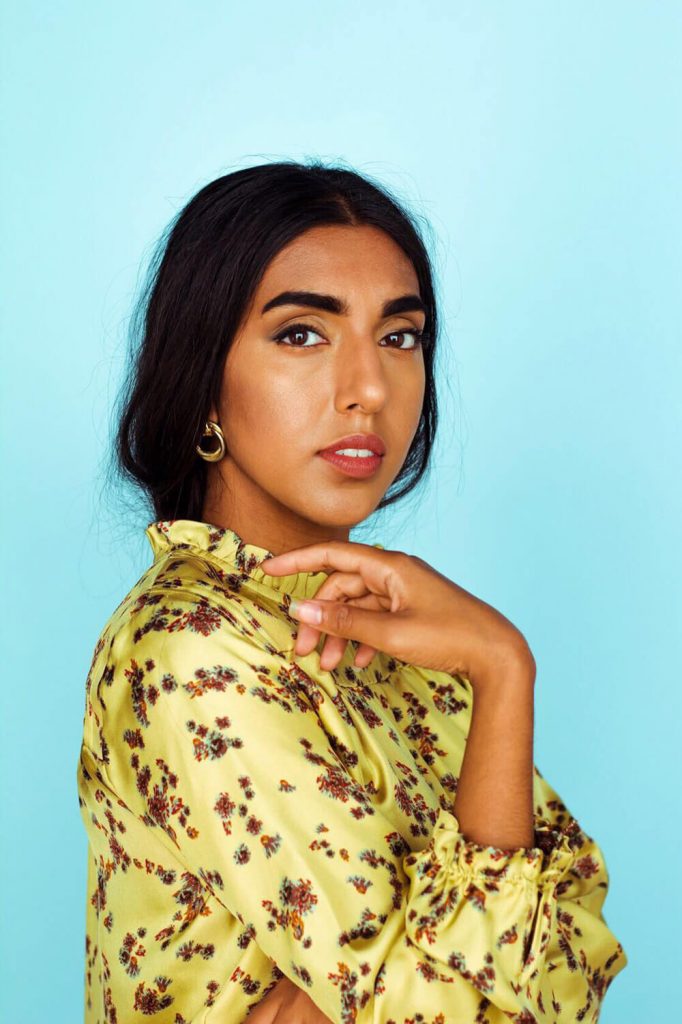 A Canadian poet of Indian origin, Rupi was born in Punjab and moved with her Sikh family to Toronto when she was four. While in college, Rupi began posting her poems on her social media, where she garnered immense fame. She then went on to self-published a book of poetry and prose titled Milk and Honey in 2014. Her book featured over 200 pieces of poetry and prose written in Kaur's trademark short, simple verse – with her own illustrations acting as visual punctuations. The book dealt with themes of survival and the experience of violence, abuse, love, loss, and femininity and went on to sell over one million print copies.
"People aren't used to poetry that's so easy and simple," she said in an interview with The Guardian.
And that is key that she has used to ensure that she is connected strongly with millions of young people worldwide. Her poetry does not need heavy analysis. Rather she prefers to tell it like it is. According to her, each chapter of her books serve a different purpose, deal with a different pain, heal a different heartache
"I don't fit into the age, race or class of a bestselling poet," she says, "I used to submit to anthologies and magazines when I was a student – but I knew I was never going to be picked up. All their writing was, you know, about the Canadian landscape or something. And my poem is about this woman with her legs spread open."
Her critics, though many, cannot help but admit that there is little doubt that Kaur is at the forefront of a poetry renaissance that is currently taking place in the literary world.
She is unashamedly ambitious and a workaholic. And is already on her way into writing the first 10 chapters of her first novel – "I'm just free-writing it at the moment" – and has stated that she is also planning to work on turning her poetry music, as well as experiment with screenwriting, films, and photography. The 25-year-old poet, writer, illustrator, and performer published her second book called 'the sun and her flowers' earlier this month.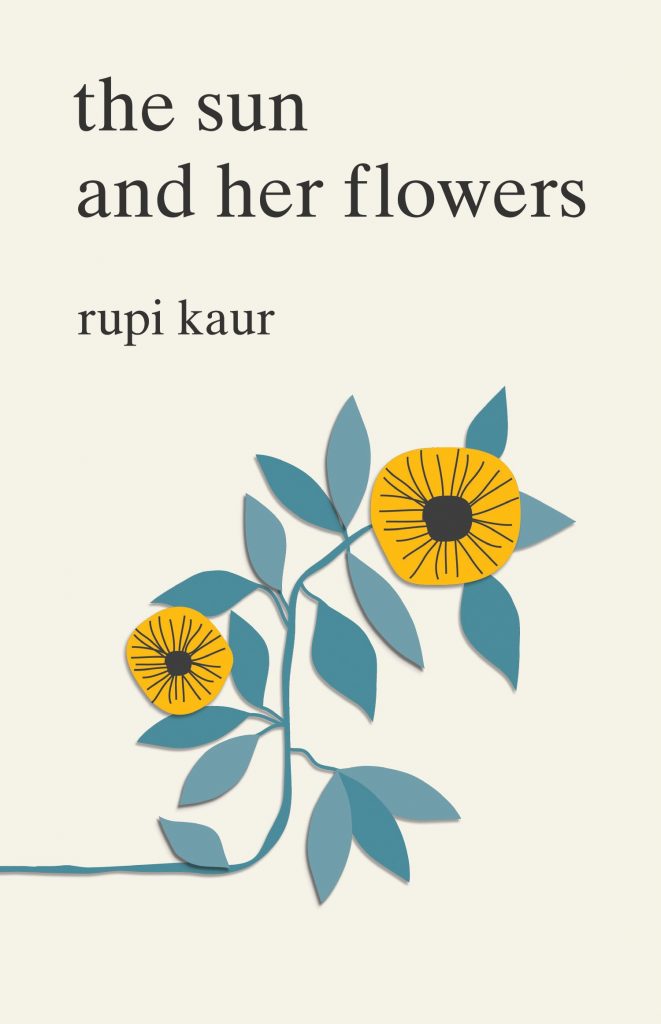 Rupi Kaur
Here are a few of our favorite pieces of prose and poetry by this amazing writer: