A room with a view- In Jayashree's Space
For art director Jayashree, the world is one beautiful set of a movie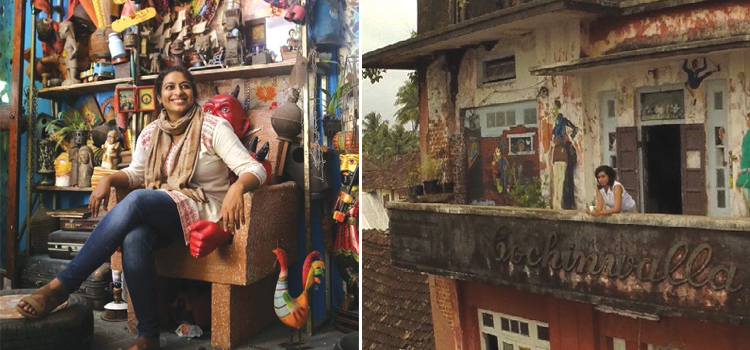 For art director Jayashree Lakshminarayanan, the world is one beautiful set of a movie
It's a wordless wonder when a cinema setting brings life to characters, but what could only be more enigmatic is the mindscape of an art director. Sifting through Jayashree's sketchbooks, you would see the effortless pencil strokes of audacious settings and a world of unremitting colors meticulously painted by her color pencils. A conversation with Jayashree is like being entrenched in a utopian world of beauty.
If you chose to explore the world with her,she'd take you through labyrinth markets like in the wild spirited sets of Charlie, or the rugged landscapes of the explosive sets of Street Smart Jayashree Lakshmi Double Barrel or the morbid haven in Nee-na, to the bubblegum pink exteriors of neo-baroque corridors of the Grand Budapest Hotel in Wes Anderson's whimsical murder movie. Your portmanteau would be filled with antiquities to 'glorified junk art and you'll find yourself welcome in the world of her borderless imagination.
Rendezvous with Art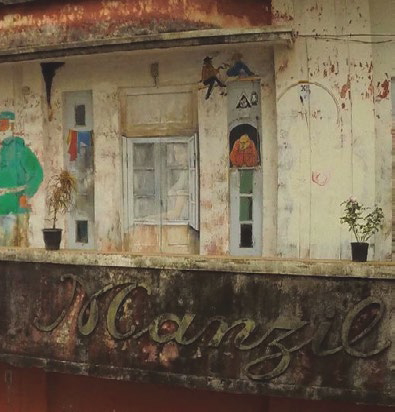 As popular as Charlie, the room of his made its mark like the actor himself. Jayashree recently bagged the State award for art direction in the movie. She has weaved into her love of movies and interior designing, her fascination for art beyond just a canvas. Her most vivid recollection is an installation by an artist, Candy Chang from New Orleans, who featured a crumbling house with chalkboard paint and stenciled with a prompt, 'Before I die'. "In India,
art is always thought of as work on a canvas. So, I love how Mumbai is trying to change this conception and strives to instigate a different mentality for art culture. The annual art show Kala Ghoda is a clear example, highlighting the new concept of interactive art. I discussed this with Martin Prakkatt, director of Charlie, and said for the movie I wanted to create an interactive space."
Spin the Colour Wheel
Jayashree loves to experiment with colour as much outside the easel, as on it. She is constantly seeking inspiration, and studying the effects of colour on sets from movies. From the tepid tinted walls in the Oscar-winning Room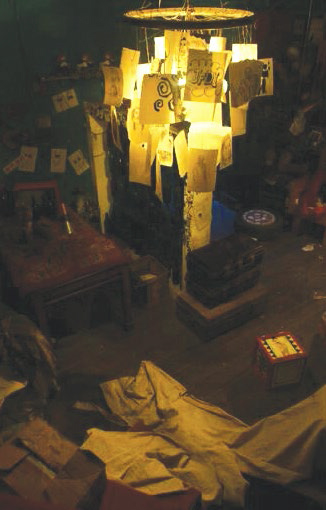 to the flamboyance of pastels in Grand Budapest Hotel, Jayashree loves films' frames steeped in realism and colors.. If you chance to snoop around her bookshelf, you would spot titles such as 'If it's purple someone's going to do die' by Patti Bellantoni. A book that transposes you to a world of color and its impact on our emotions. Jayashree picks an example, "Do you know why Lola's hair was colored red? It seems red blazes faster than all colours, and she had to be one fast runner in Run Lola Run!" She explains that just like sound is the most crucial thing in horror movies, the characterisation and cinematography is nuanced by the art direction. "I started creating a colour wheel for every particular character – from where they travel, what they do, what all colours they might wear, and not wear, and so on." In the second half of the movie, the emotions were enhanced by punctuations of vibrant colors in a lot of the scenes to take the suicidal character- played by Aparna Gopinath in Charlie -out of her claustrophic mindset."
The Real in Reel
Although completely colour coordinated, Jayashree feels that the sets should also look realistic. Her accolade was well-deserved for it went beyond depicting her design skills, but how she was able to invoke a sense of enigma amongst the characters in the film and also the audience. Many times movie sets fail to appeal by looking artificial, and the biggest challenge for films is to evoke a sense of familiarity. Thus, the whole point of setting something decadent is equally challenging as creating something relatable. In many Indian movies, the design team looks into aesthetics at a bigger level and focuses a lot on extravagance, till now the difference between production design and art direction seems hazy according to her view. With a very honest insight, she remarked, " There are many movies that want to make the sets look beautiful but sometimes depicting realism seems like the biggest challenge. When it comes to realism it seems so uncertain, unlike depicting fantasy. I think the success of art direction lies in making every frame visually and emotionally appealing."
An Artistic Eye
Another example she quotes is the sets of movie Se7en whose art direction was done by Gary Wesser. She loved how the story was narrated in vignettes that symbolised the seven deadly sins. Each sin had a particular tone and created a sinister appeal (gluttony was her favourite). Even bringing life to something mundane, is the test of an art director's forte. She brings back her fascination for Michelle Lannon's art direction in Room which was directed by Lenny Abrahamson and written by Emma Donoghue based on her novel of the same name. "The whole movie revolves around the mother and son locked in a room. When the characters step out of the room, the juxtaposition of the frames depicted freedom, you feel like a gasp of fresh air let out. That is what a great a art director is supposed to do."
For someone who appreciates the finesse of details, going on a journey with Jayashree would be a delight. She recently opened a design studio in Chennai to share her interpretations in her explorations with art. With Jayashree, you not only get transported in the fascinating world of movies, she also draws your attention to the beauty in the largest set in life, the big, wide beautiful world we live in.
Quickies
A movie that got you colour-psyched?
'Blue is the warmest Colour',
directed by Abdellatif
Kechiche.
A place of inspiration.
The alleyways of a flea market;
I am not much of a mall person.
If we had to board on a trip
with you, where would we go?
Markets in Cambodia, Mumbai,
and Ullas Nagar in Ahmedabad
A place you love.
Istanbul; its natural beauty and
the stunning turquoise blue
glass work and the lamps
Words by Atheena Wilson Photographs from Various Sources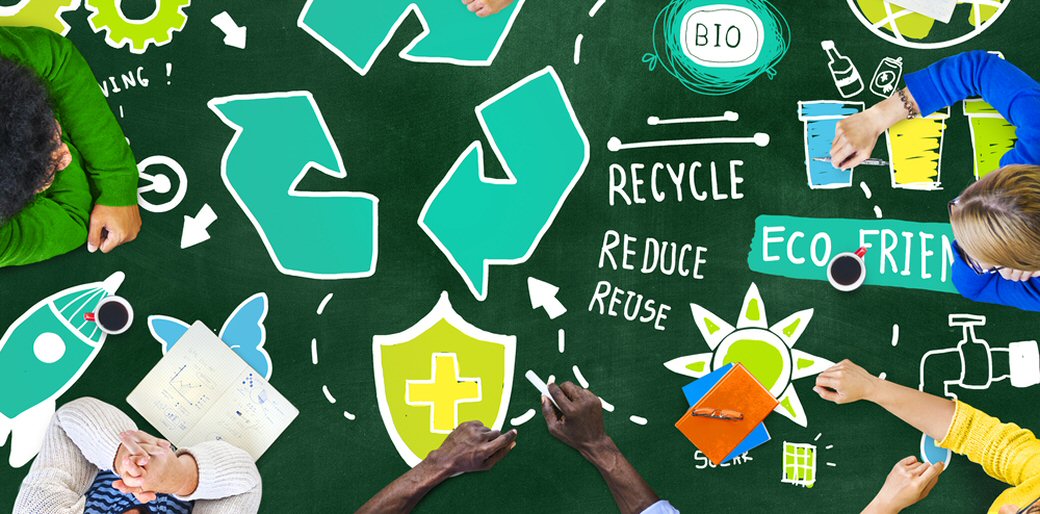 RECYCLE. RE-USE. UP-CYCLE.
[email protected] is a Kochi based  NGO  working to make waste a resource.  Their aim is to work towards a waste-free future where utilization becomes the norm. Their core area of interests is – Recycling, Reusing, and Upcycling. [email protected] opens up with WtzupKochi and tells us more about how it all began and about their upcoming projects.
What influenced you to start this organization?-
Back in 2006 we did some Clean Ups in tourist sports with volunteers but found there was no "taker" for what is cleaned up,  again seeing the roads strewn with plastic garbage, we felt we need to get something going
What are the key indicators you use to measure your impact?
The number of houses, weights coming in, weights sorted, weights sent for recycling, weights sent for upcycling are few of the indicators that we use to determine the result.
Any specific NGOs that have influenced you to start [email protected]?-
Not sure about this
What makes you stand out from other NGOs?
We quantify and document everything we do and we have an entire operation for upcycling and recovery
In hindsight, what do you think of the people's involvement in environmental initiatives and waste management? What have you learned in the process of engaging citizens?
Takes time, a community based social change takes a lot of time. It involves an unlearning first before the learning can happen, public prefers to blame authorities for whatever they generate as waste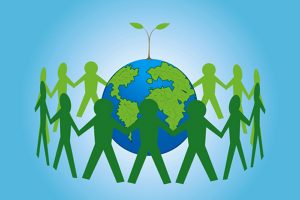 What are your upcoming projects?
Mostly the upcycling project, we have an SMS reminder for households, we make the community responsible for waste its members generate, as part of the reduction strategy for plastic
Do you think middle-class awakening and voluntarism, which have played a major role in neighborhood waste management over the years, have died out?
Some residents do take responsibility and initiative and so far we have 24 independent residents associations that have the so-called "awakening"
How would you bring this activity to the attention of the society? For instance, you would want people to use cloth bags over plastic, but often, people forget about it and continue using plastic bags. How do you deal with such things?
Frankly speaking, such habits do not change overnight, even by force it won't change, what is needed is the concern. In Kerala especially, what is lacking is the concern.
What are the hurdles you faced to enhance the habit of reusing and recycling?
Easy access to plastic, low cost of plastic, lack of concern
Does your organization have both employees and volunteers? What kind of support are you getting from the people of Kochi?
A few of them are employed, most of them are volunteers, at the grass root level- from door to door collection, sorting etc. We have SHG models. Public support from the people of Kochi? Oh yes, we get some "likes" on our FB page.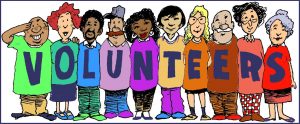 You are doing great in Kochi. Do you have any plans for expanding your business to other cities?
Not too keen on expanding, because, it takes too much of a toll on our energy and leaves us drained. It is an uphill struggle and since neither the state nor the central govt has no intention of funding such operations, we have no plans to expand.
Do you think people have started changing? How do you gain support from the community?
Yes, the change has definitely started but like I said it is a change that moves at snail's pace.
Your NGO is also associated with social entrepreneurship like promoting or selling eco-friendly bags. Who is your target audience? How is the response? 
Our target audience is mostly college students and parents of school kids.The response is very heartening.
     14. What significant changes do you foresee in the near future?
 Not in the near future, but in the distant future people would accept that global warming, climate change, pollution, deforestation are all happening for real. But by then it could be too take. Okhi was enough writing on the wall, it's almost like people are waiting for a major calamity before they actually realize that we ourselves are killing our marine life, polluting our oceans and the Delhi air pollution is not too distant from happening in Kochi.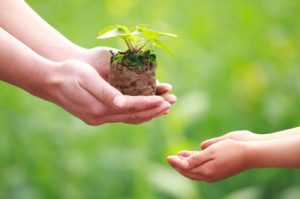 Let us all try and contribute our little bit towards making this world a better place to live in.
Tovino Thomas about 'Tharangam' with FWD Life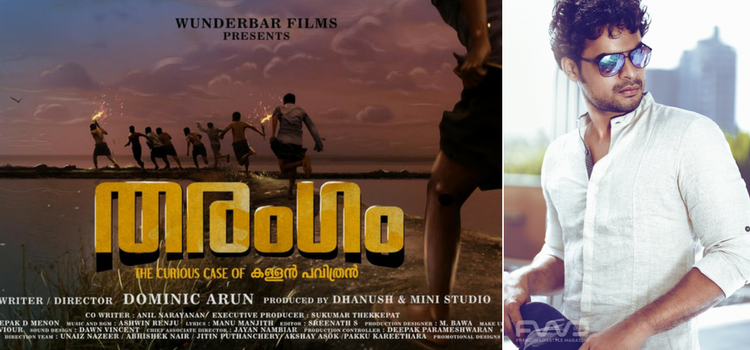 A chat with actor Tovino Thomas about his new upcoming film 'Tharangam'
Text Credits: Nikhil Wilson
Tovino comes to the big screens again with his new film Thrangam. Tharangam is the debut production project of Dhanush in the Malayalam film industry. Dominic Arun, the director of the film is an aspiring artist and an individual to look up for the film industry.
Just after the release of the trailer of the film, the video has been getting great responses and reach in less than 24 hours. "The first look poster and the song video had got very good responses and I'm glad the audiences are receiving it well. The audiences have changed their attitude towards the film industry. They have found a new level of appreciation for every artwork, regardless of the category or the genre," said Tovino.
Talking about the experience of working for the film, Tovino said "Even though we had a tight schedule, there were no problems whatsoever, due to perfect coordination among the entire crew. The people have been giving positive comments about the song and trailers and the credit goes to the filmmaker".
"The film is a comedy crime thriller and there have been movies done in this genre in the Malayalam industry. But, what makes this film different and unique is our approach towards the topic and the visuals to the edits", Tovino replied when asked about Tharangam.
Malayalees have found a new sense of respect for the film industry and I'm sure the audience will appreciate good films like we always do", says Tovino.
Althaf Salim: A Surprise Package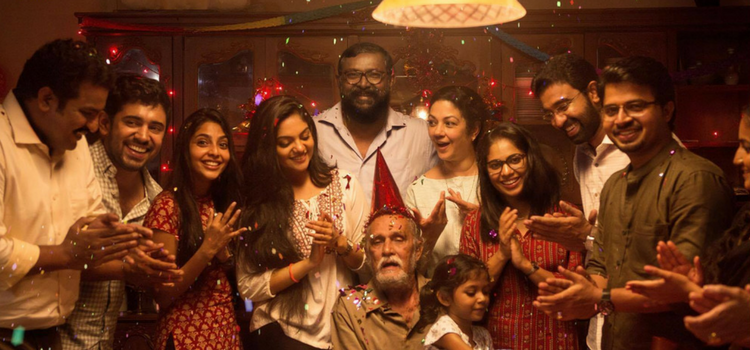 Debutant director Althaf Salim talks about his just released film Njandukalude Nattil Oridavela and his journey into filmdom
Words by Suhas KM and Charishma Thankappan  Photo credits: Facebook
Do you remember the lanky school boy who is Mary's friend in Premam? Though he made his appearance for a brief while in the film, his presence was noteworthy. Althaf Salim has grown from that skinny boy who no one knew, to don the director's cap in the newly released film Njandukalude Nattil Oridavela. In an exclusive interview with FWD, he talks about his experience as a debutant director, and his journey into the industry.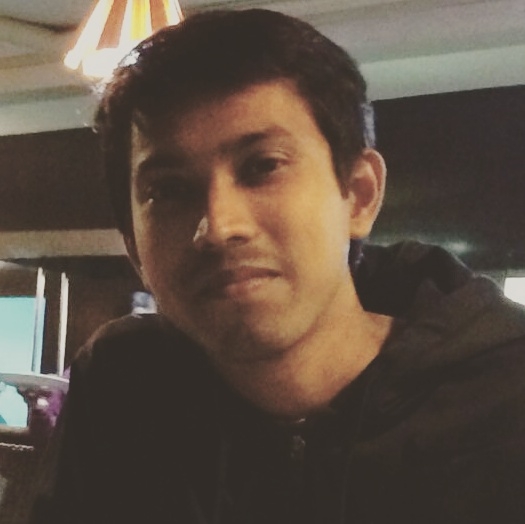 Tell us the process behind the birth of Njandukalude Nattil Oridavela?
Cinema has always been my passion. I had this story in mind since long and wanted to make a film out of it. The film is on the topic of cancer, and I conducted some research for it. George Kora, who has acted in this film as Mathew, and was also seen in Premam, is a friend of mine. I approached him to co-write the script. The story went through several processes of rewriting, and the final product is a result of the eighth attempt. There was a lot more comedy in the script initially, but then we felt that that would mitigate the seriousness of the subject, whereas we wanted to keep a balance of humour and earnestness.
What made you approach the theme of Cancer in a comical way?
It is a common notion among the general public that cancer is deadly disease which means an assured death. So there is a stigma associated with the illness where those suffering from it are looked at with pity and sympathy. In my researches, I found that the ailment is curable if detected at an early stage, and this is a fact that is still unknown largely. So I wanted to spread the message of timely medication and a change of attitude towards those detected with the affliction. Also, as the filmmaker in me prefers doing comedy films, I wanted the treatment to be in an amusing fashion, as against the morose handling that the subject is generally met with. So, I wanted to show that a sombre subject such as cancer can be shown in a lighter vein.
How did you rope in Nivin Pauly as actor and producer for this film?
I narrated the plot of this film to the director Alphonse Puthren, who is a mutual friend of Nivin and me. He suggested that I relate the story to Nivin, and that's when I approached him. This was at the time when Nivin was shooting for Bangalore Days. As soon as he heard the narrative, he said he wanted to produce the film. He was thus, a natural choice for the role as well.
Nivin was not a big star at the time of Bangalore Days when you approached him at first for the film, but his stature is at par with the top actors of south Indian cinema today, at the time of Njandukalude… release. Was there pressure on you because of the transition?
Nivin never had any pressure on himself, and because of that, I was also stress-free. In any case, one can never afford to be bogged down by an actor's star status. One has to give importance to the story itself. So that is the attitude I carry in my work.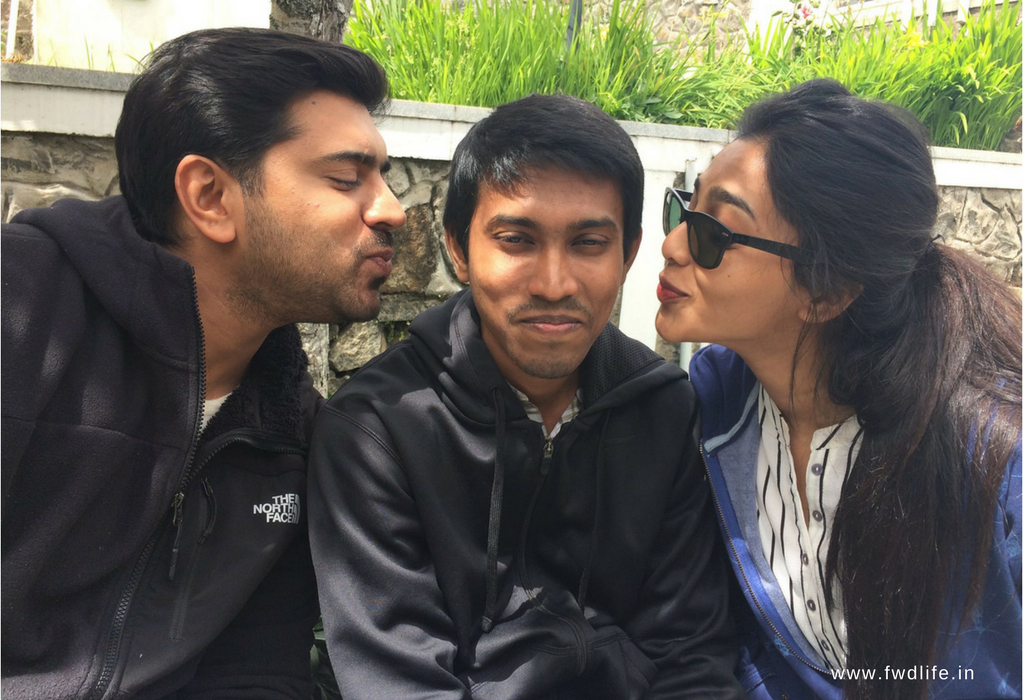 Tell us about the choice of Shanthi Krishna for the role of Sheela Chacko.
I did not have any particular actor in mind for the character of Sheela Chacko while writing the story. I came across an interview of hers on TV, and that's when it struck me that she could be a great choice. The character is a strong woman who is able to hold the entire family together in a crisis situation. As Shanthi ma'am has always been seen in melodramatic roles in the past, I thought this character would be great to break that image. When I told her the story, she did not have any second thoughts while accepting the role. Now the film is garnering great appreciation for her performance and I am glad I made the right choice while casting.
What is the story behind the choice of the title?
I came across a book by the same title by the author Chadramathi, which is a memoir of her days battling cancer. I thought that as my film also deals with the same subject, it would be an apt name. So I took permission from her to borrow the title. It is mentioned in the credits of the film.
Generally, everyone enters the industry in the directorial role after assisting big names. But you have made your way up without the guidance of anyone. Tell us more about it.
It was a deliberate decision to not assist any director because I was afraid that I would be influenced by them and their methods in my work. Also, as assistant director, one has to do a lot of odd jobs and running around, which I am too lazy to do, so didn't want to be the cause of failure in their projects!
I have learned movie making after watching a lot of films – I watch at least two movies every day. I watch all kinds of films; it's what makes me happy the most. Movies have the capacity to transport you into another world.
Who are your favourite filmmakers?
I admire Jim Sheridan and Alexander Payne in Hollywood, and Sreenivasan in Malayalam films.
How did you choose acting amidst it all?
Alphonse told me that he had a role for me in the film Premam. It was not an offer but an order! I read the script and saw that anyway the character Jahangir had just a few lines, and as the crew was my friends, I went ahead and did it. That was my first time in acting. After that, I got to full-length role in Sakhavu. Now, I have signed a new project called Mandakini, directed by debutant Jenith Kachappilly.
In Njandukal… you have directed two directors – Lal and Dileesh Pothen. How was the experience?
I shot with Lal and Dileesh from the first day, first shot itself, which I see as a great fortune. Lal sir used to give his suggestions for certain takes. I could not spend much time with Dileeshettan as he had a small role in the film. Besides, he was busy with the shoot of Thondimuthalum Driksakshiyum.
How did you settle upon the casting for the film?
Nivin was the first to be cast. Though I didn't have anyone in mind for the character of Chacko while thinking of the story; I was particular that Lal sir should play the character when I started writing the dialogues. His look in the film is different from how he is usually seen, as we made him wear cotton shirts in a tucked in manner. For the role of Chaachan, I wanted someone who would look realistic, as I didn't want to use makeup. So I approached Antony Kochi. I asked him not to cut his hair for the look. The other actors – Sharafauddin, Krishna Shankar, and Siju Wilson are my friends, and I wanted to include them in some way in my film. Their roles in the film are also such that bring out their true talent. Aishwarya Lekshmi was chosen after auditioning for the role.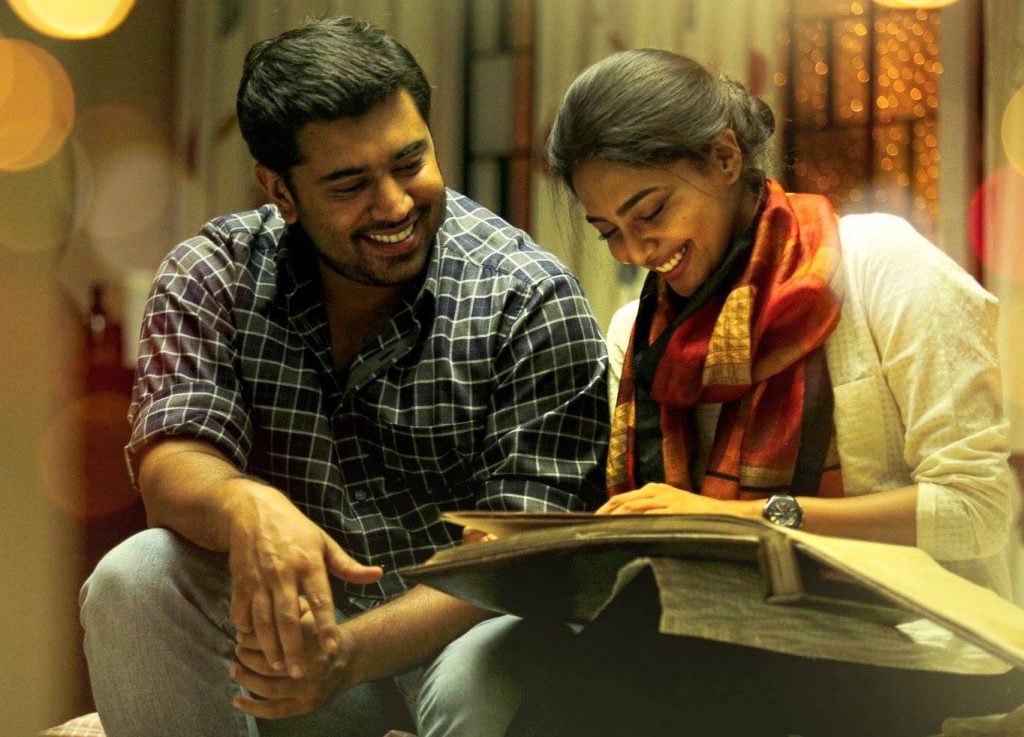 Why did you choose first timers such as Justin Varghese and Mukesh Muraleedharan for music direction and cinematography, when you could have had any leading names for the same, considering it is Nivin's production?
Justin and Mukesh are my friends. Being a debutant director, I thought it was best to approach people who know me and my interest in films, rather than explaining myself to others. Also, both are equally talented. Justin has kept the background music very minimal, which is in sync with the performances of the actors.
What kind of films can viewers expect from Althaf in future?
You can expect all kinds of films from me. As I lay emphasis on humour, it will be a recurring element in all my films, except if the subject does not demand it.
Aishwarya Lekshmi addresses her debut with Nivin Pauly – Interview Video