A day in the life of Abish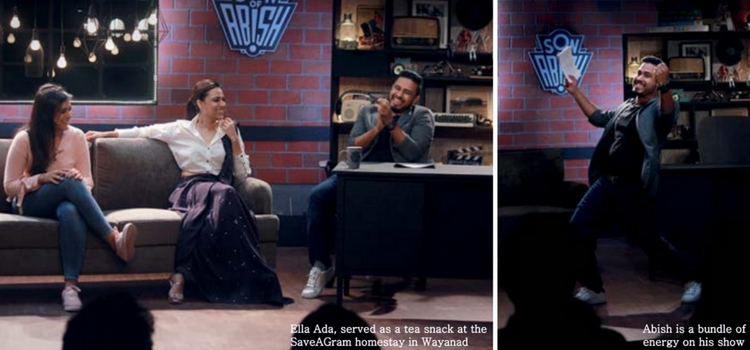 In conversation with a star of Indian Comedy, Abish Mathew, who hosts on YouTube the much loved talk show, Son of Abish
Words by Rheanna Mathews     Photographs from OML Entertainment
Abish Mathew might be a familiar name to many Malayalis, not least because he's married to actress Archana Kavi of Neelathamara fame. Lately though, the man who has been a fixture in the Indian comic scene has been making the rounds for his much celebrated and fun talk show, Son of Abish. In it's third season now, Son of Abish is on our radar for recently hosting Vidya Balan and Dulquer Salmaan, two actors very close to our hearts. Those who watch his talk show and his many other videos know him to be a five foot five firecracker, buzzing with energy and belly laughing at jokes – sometimes his own. When he's not busy hosting and running a live show, he plans out and performs his stand-up routines that he tours with. "The goal is to do Son of Abish every year, twice a year. There are a couple of stories and web series I'd like to do in between", says Abish.
Up the ladder he went
He went from reading History at Delhi University to doing a number of things and donning a greater number of roles before hosting his successful talk show. And through it all, the one thing that guided him was his love for the stage. "As a child, I wanted to be a scientist", Abish says, "but I soon realised that I could do things on stage, without any inhibitions. I was comfortable, I could do this, and I wanted to stay there." His love for the stage saw him in school plays as he became actively involved in theatre, and in the school rock band which needed a showman vocalist. Since he couldn't think of a career on stage that would also see him successful, he read History while plunging headfirst into debate, music and the other social activities at his university. His love for inducing laughter stood him in good stead when stand-up comedy began to be a mainstream phenomenon in Delhi and Mumbai, and he "hitched a ride on that bandwagon. It's been happening since 2008".
Abish's love for the stage might be innate, but his love for comedy and laughter seems to have had its origin at home. "Give my dad some whiskey and you'll realise he has a lot of humour. He's a hilarious dude. And now that he's the father of a comedian, he thinks he's truly funny. Now, he's not even taking feedback. He's on his own, saying, 'I know what's funny."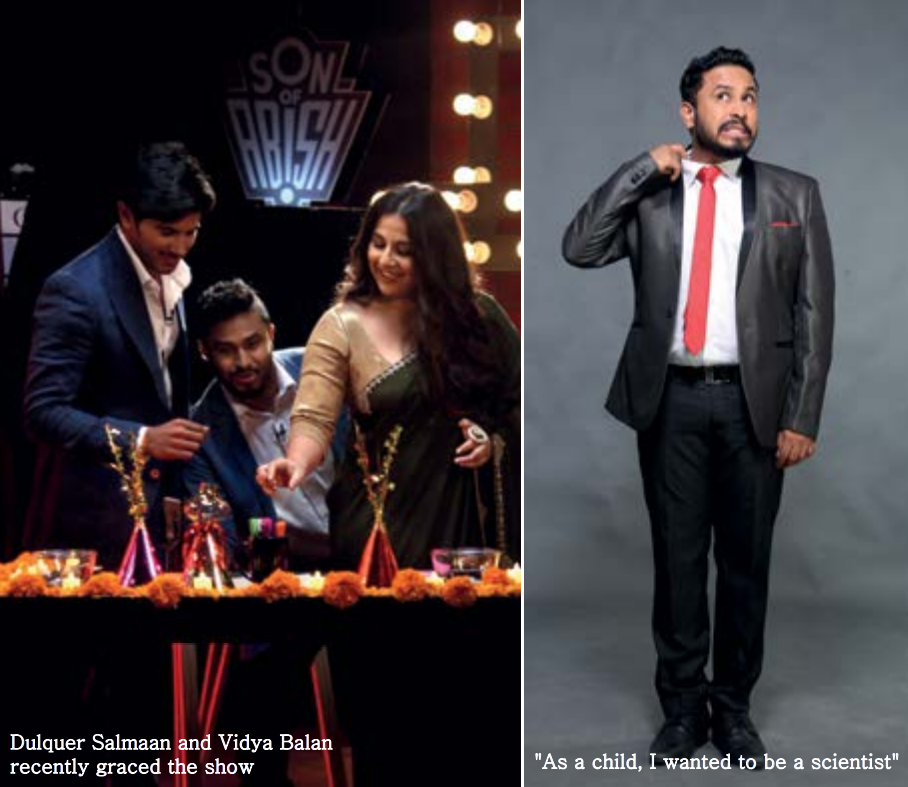 Staying evergreen
Though Abish is a Catholic Malayali who grew up in Delhi and got yelled at by his grandma for his abysmal Malayalam – she even had someone around to translate whatever he said – whenever he came down for the holidays, and his own life must be a treasure trove of possible comedy sets, we see very little anecdotal humour in his sketches. "Every year, when I write a new set, there's a new thing that I'm inspired by. I feel, 'Here's a different way of looking at the world!' So it's more observational humour", says Abish. "As far as Son of Abish is concerned, the monologues are in the segment, 'In Other News'." Here, again, one notices where he deviates from other talk shows. Instead of commenting on regular news events happening in the world, he focuses on far flung snippets of news that don't need a dated context. "That way, I keep the material evergreen."
Speaking of abiding content, we see Abish frequently collaborating with other comics like Kanan Gill, Kenny Sebastian, and Naveen Richard to name a few. It's also common knowledge that this Mumbai based set of comedians are good friends with each other. And that seems to reflect in each of their work too. Sometimes. "We all work individually and have our individual grasps but because we've become friends, we've become each other's sounding boards for sure. If there's something we need advice on, we definitely reach out to each other. And the great thing is, they don't mollycoddle you. They'll tell it to you the way it is." But does that mean he only goes to friends for feedback? No. "Everyone around me can be a sounding board. Even if they're not in my field, even if they're a chartered accountant. Their opinion matters because that's one opinion I don't have. So I make sure to bounce ideas off people like that too."
Star studded nights
Abish has made his way up the comic ladder so far with a combination of good timing, versatile content and no small measure of brazen luck. Likewise, one sees the upward progression of Son of Abish in everything, from the sets of the talk show to his guest list which now also include Radhika Apte,Vir Das, Irrfan Khan, and Taapsee Pannu apart from Vidya Balan and Dulquer Salmaan. And realising his ambition of hosting 'The Tonight Show' – well, as close to 'The Tonight Show' as you can get this side of the Pacific – has been no mean feat. Abish has been quite vocal about his love for the late night talk show format Son of Abish follows, "There's a monologue, an interview, and anything could happen in between. Also, it's in front of a live audience, but also broadcasted. There's something about this amalgamation that's got me hooked. "I like to think that my audience checks out of reality for some time when they watch Son of Abish. What I want to know is how much fun everybody can have with the show", says Abish. He still wouldn't consider himself a successful talk show host, however. He's too preoccupied with the music videos, stories, web series, stand-up comedy clips and a million other things simmering in his brain to be bothered with tags. But when pressed, Abish admitted that he might call himself successful if, someday, he were the guest on a talk show.
Sufjan Stevens, Andra Day and many more will be performing at 90th Oscars 2018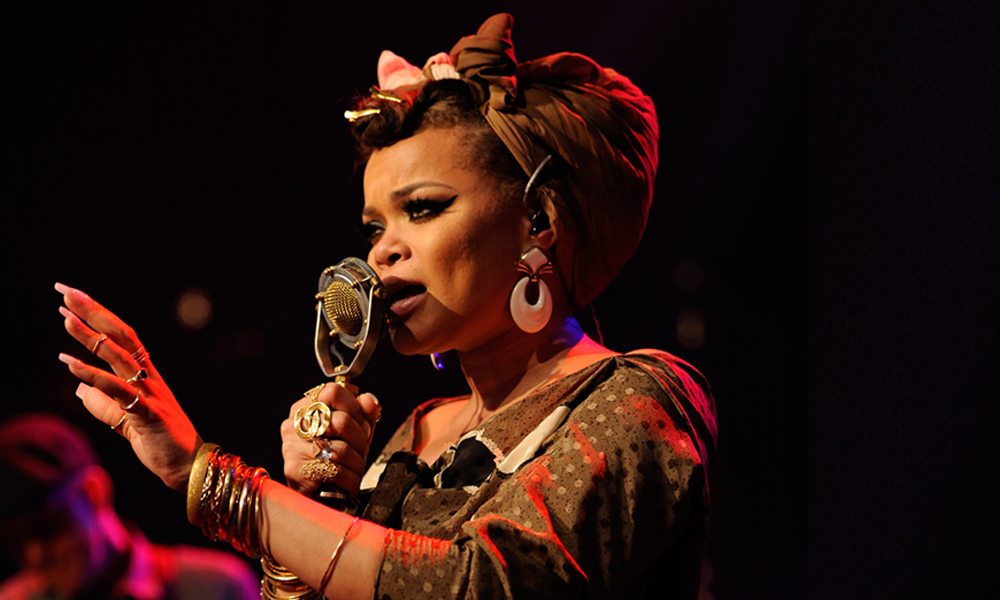 The 90th Oscars will have a live performance of this year's best-nominated songs
Text Credits: Nikhil Wilson
The 90th Academy Awards is sure to be a magical ride as some of the great names in the music industry will be seen performing the Oscar-nominated songs during the event. Gael García Bernal, Mary J. Blige, Andra Day, Natalia LaFourcade, Miguel, Keala Settle, Sufjan Stevens and Common will perform the Oscar-nominated songs at the 90th Oscars. With a huge number of talents competing for one of the most prestigious awards, these performances are sure to give the competitors a change of  ambiance. Here is the list of songs and artists that will be seen performing at the 90th Oscars
Remember Me from the movie 'Coco' by Gael García Bernal, Natalia LaFourcade, and Miguel
Mighty River by Mary J. Blige
Stand up for Something from  'Marshall' by Common and Andra Day
This is Me from 'The Greatest Showman' by Keala Settle
Mystery of Love by Sufjan Stevens
The Announcement was made by the Academy Awards show producers Michael De Luca and Jennifer Todd. Late night show host Jimmy Kimmel will be seen hosting the 90th Oscar awards.
More pictures are emerging from the secret birthday party that Mohanlal was celebrating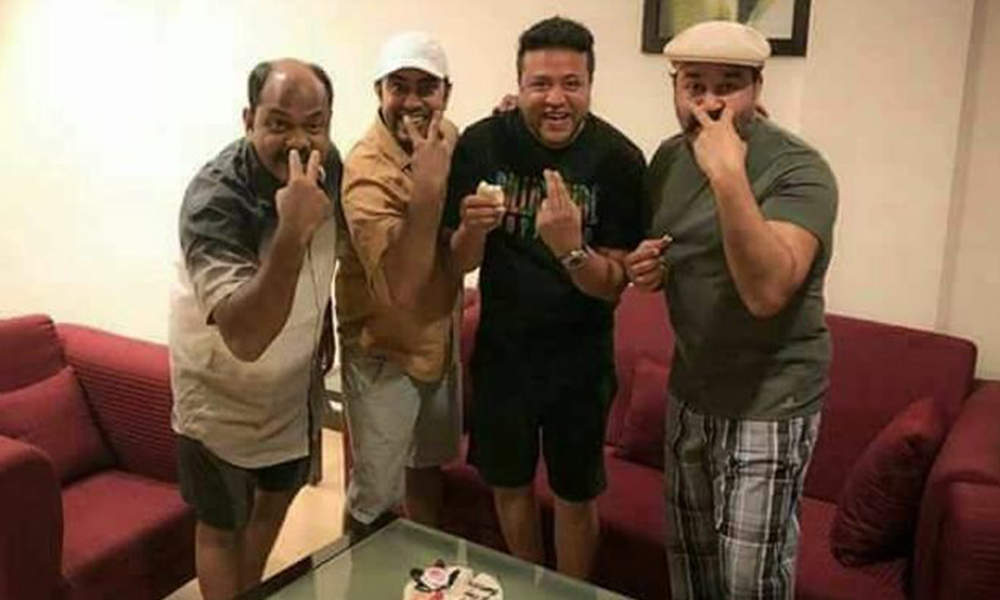 Sameer Hamsa's birthday was definitely celebrated in supreme style, but not many have had the opportunity to see these picture anywhere on the internet
Text Credit: Shibul Pavithran 
Sameer hamsa is Mohanlal's closest confidant and their friendship goes back to many years. The megastar celebrating his good friend's birthday was a hot topic of discussion in Mollywood, amongst their followers and was also on trending social media platforms. But something that is nowhere to be found on the internet, is some of these images that you will see. These are the inside pictures that we were able to dig out from Sameer's birthday.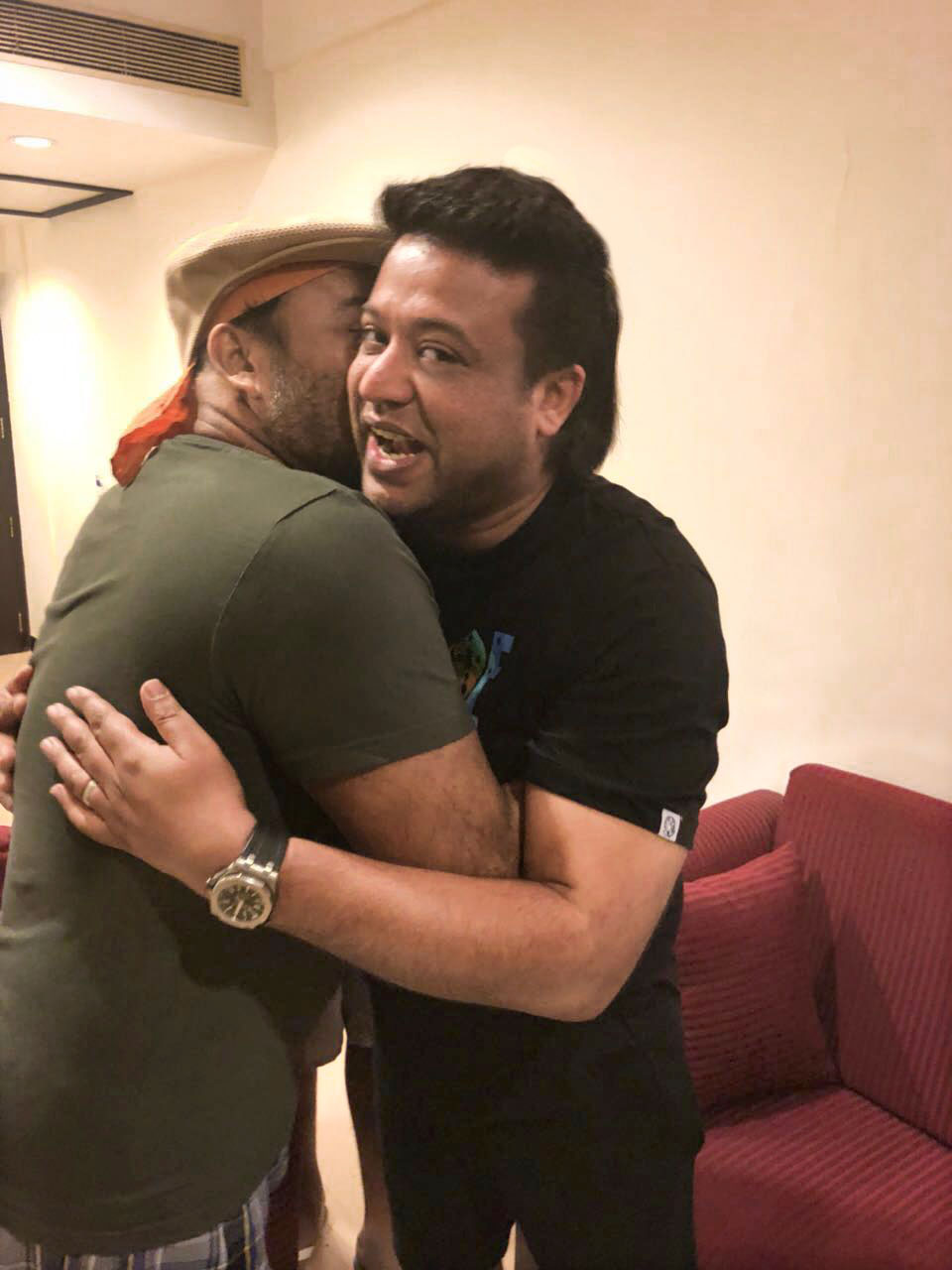 Mohanlal is currently staying in Mangalore for the shooting of his upcoming film Kayamkulam Kochunni. Actor Nivin and director Rosshan Andrrews too took part in the celebration.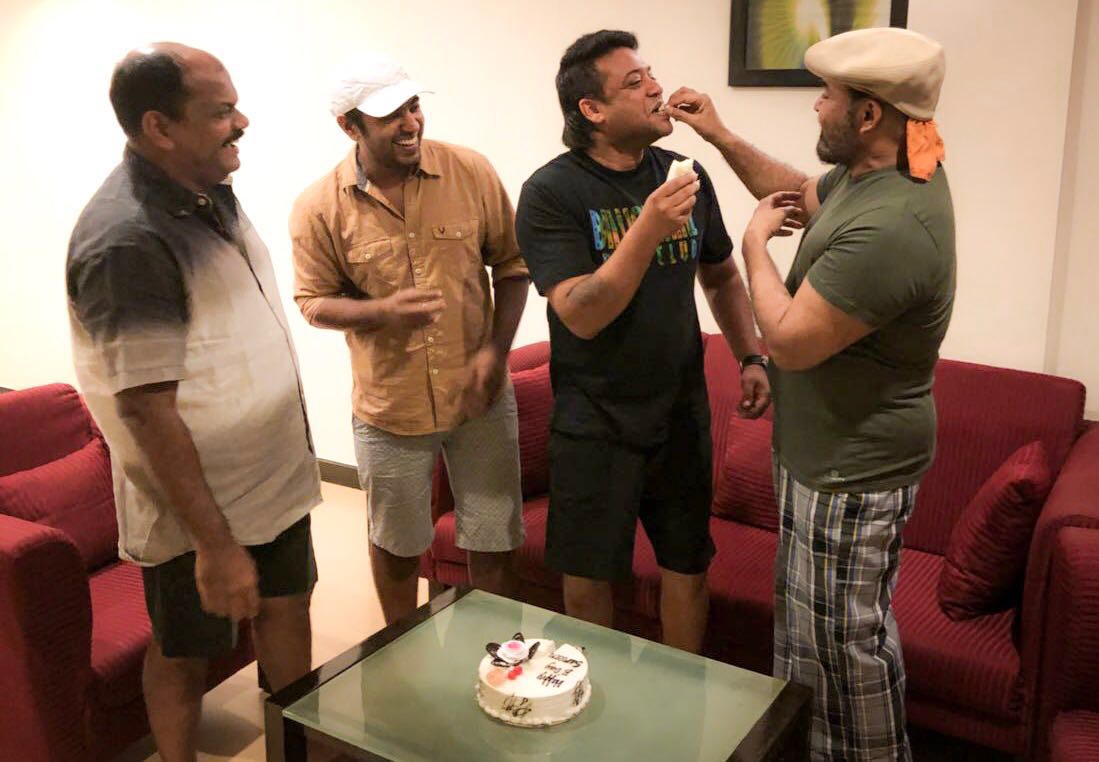 All three of them were seen having a pleasurable time at Sameer's Birthday.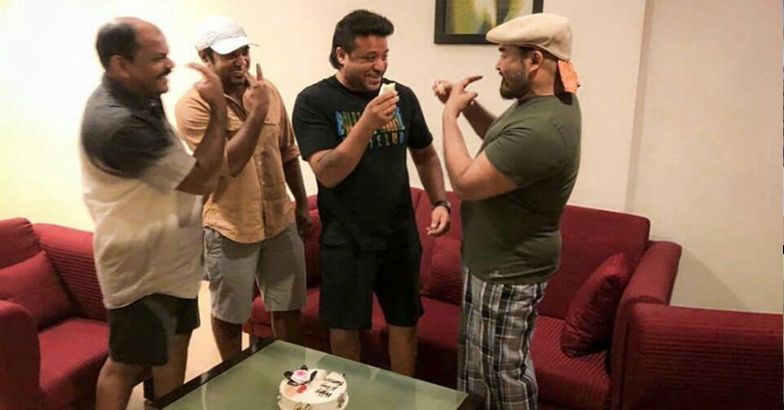 Nivin Pauly will be playing the lead role in the film directed by Rosshan Andrrews, whereas Mohanlal will be making a cameo appearance in the film as Ithikkara Pakki.
Priya Prakash Varrier has more Instagram followers than Mark Zuckerberg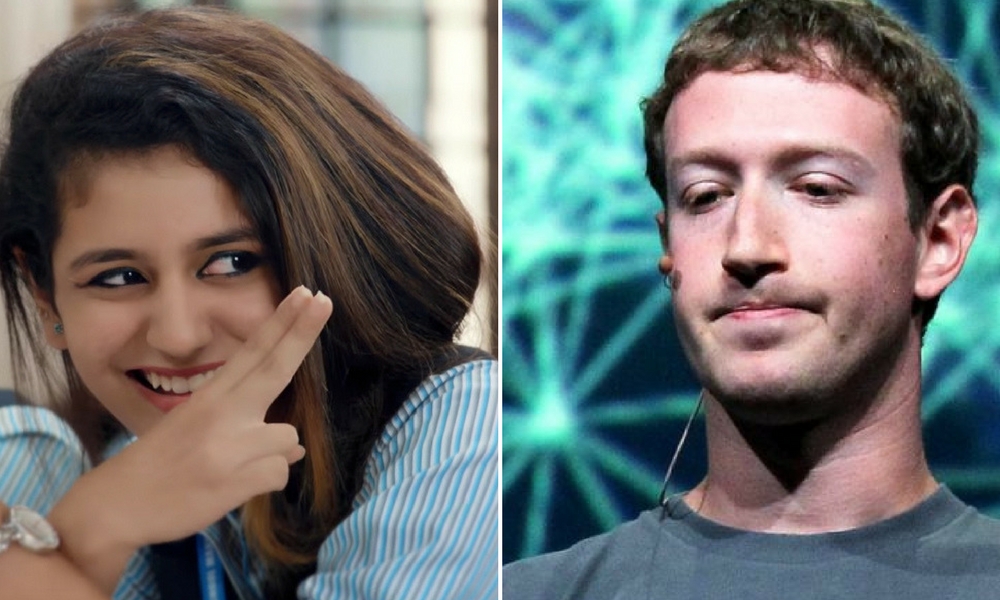 Priya Prakash Varrier who became an Internet sensation overnight has defeated Instagram owner Mark Zuckerberg in his own game by garnering more Instagram followers even before her first film hits the theatres
Text Credits: Shibul Pavithran 
Unless you have been living like a hermit, without your phone, then missing out on Priya Prakash Warrier and her now witty wink would have been impossible. Ever since the Malayalam actress' expressive wink exchange from her song Manikya Malaraya Poovi from the upcoming film Oru Adaar Love took over Valentine's Week, she's been everywhere in the world of internet. So much so, that the young actress awaiting her debut has amassed around 4.5 million followers on Instagram, on last check. That's more than facebook founder and now the owner of Instagram Mark Zuckerberg, despite the fact that he joined the social media app way back in 2010.
While Priya currently has 4.5 million followers, Zuckerberg has merely 4 million followers on the platform. With just 92 posts, the young actor has gained quite a stardom in such small time span. However, the tech prodigy is not just the only celebrity whom she has 'killed' with her wink. National Award winner and actor Malayalam Superstar Mohanlal, who has 714k followers on Instagram, has also been left far behind. And the hunt list does not end there, she has demolished the fame of many others on Instagram like: Dulquer Salmaan 1.9 million, Trisha Krishnan just 1.5 million, Nazriya 1.1 million, Prithviraj 465k and Nivin Pauly just 38k followers.
It would be interesting to see what this stardom gives to the newcomer and how it helps her to build a successful career in the film industry. She has now fans both in India and abroad, with possibilities of making it to Bollywood, Kollywood and Mollywood( for obvious reasons).  Meanwhile, the song Manikya Malaraya Poovi has garnered over 37 million views on YouTube.