6 best Disney Movies of all time – A Tribute on Mr.Disney's 116th Birthday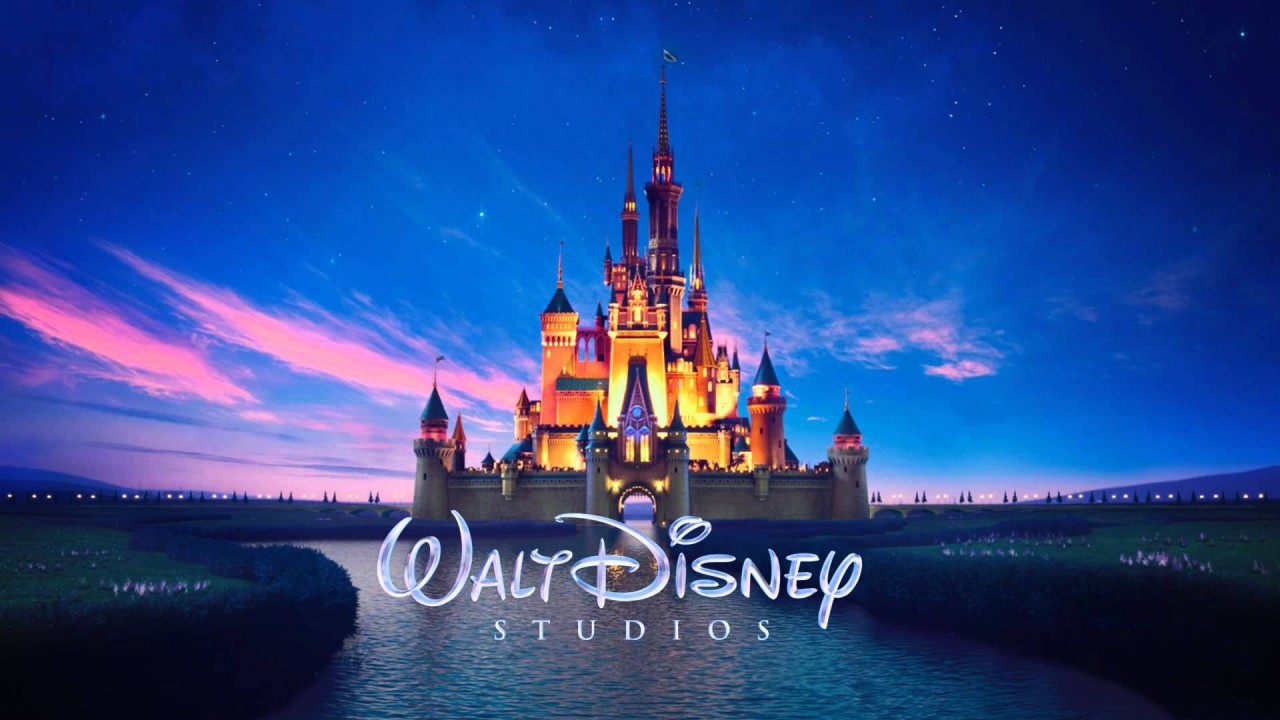 It's Walter Disney's birthday, and here's a list of 6 Disney movies that we love!
Text credits: A.Ankitha
Happy heavenly Birthday to Walt Disney! American entrepreneur, animator, voice actor, and film producer, Mr.Disney, as a pioneer of the American animation industry, introduced many developments in the history of film making.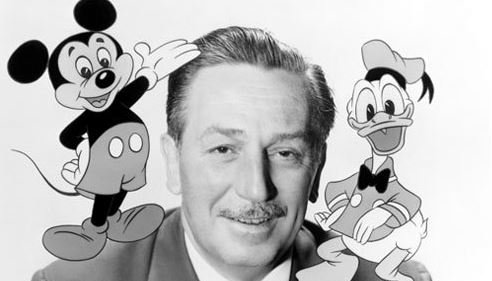 As a tribute, we bring to you a list of 6 movies that we loved and recommend to you if you haven't already watched it (which we're sure is highly impossible).
Bambi (1942)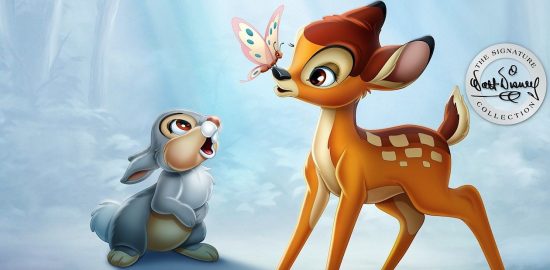 A helpless little deer is born by the name of Bambi. He is born among the forest to a grateful Mother. Bambi meets some animal friends for himself, A rabbit named Thumper and a skunk named Flower. Bambi falls in love while he grows up along side his friends. The troubles of the wild life strike when a hunter kills Bambi's mother.The troubles of the emotional for every animal in the forest. A beautiful ending concludes this masterpiece.
This Disney movie has been passed from one generation to another. "Bambi" captures your heart and it's one of those movies you can't wait for your own children to see, and then they pass it down to their children and so on.  Just make sure you have a box of tissues next to you while you watch it.
The Incredible Journey (1963)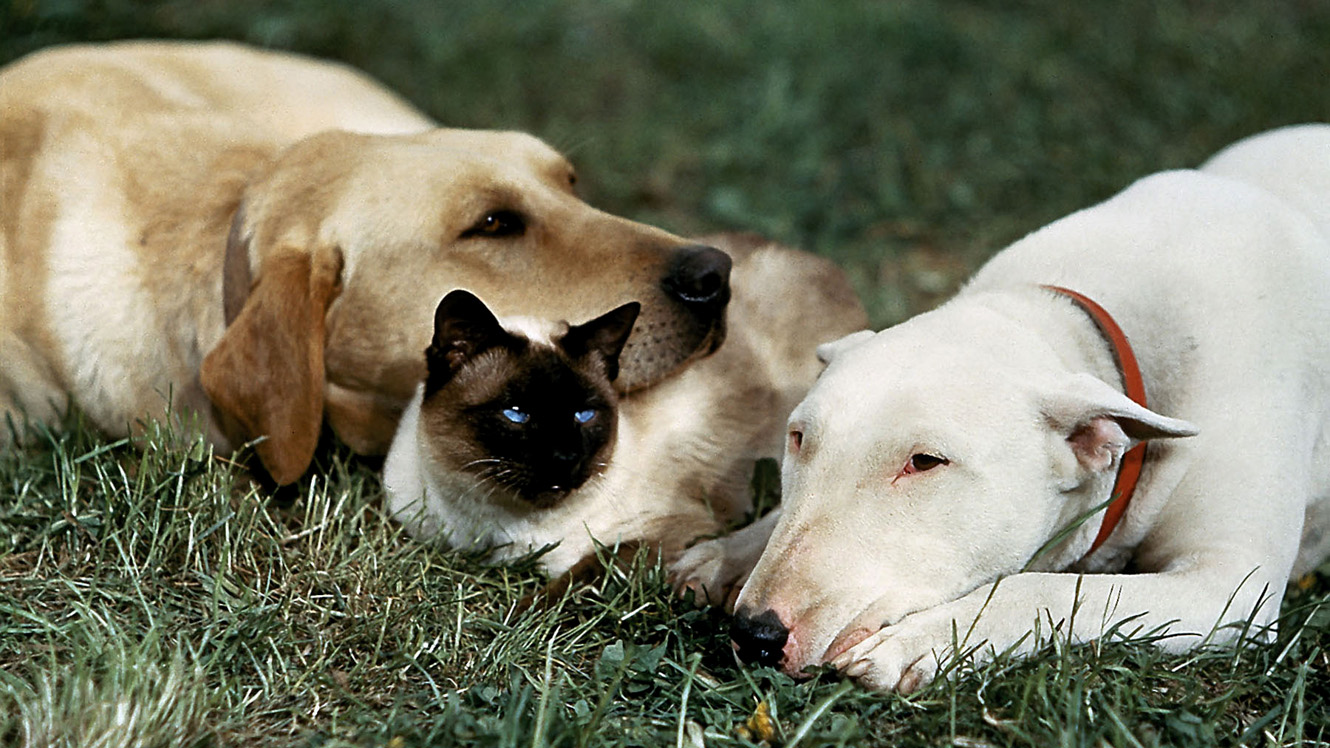 Two dogs and a cat travel 250 miles through the Canadian wilderness after being separated from their humans. Along the way they encounter harsh elements and non-domesticated creatures, such as bears, that they must flee and sometimes fight. The cat gets lost (who knows, maybe the dogs conspired to ditch it) and nearly starves to death, but they all make it home by the end. With three animals as leads, though, the lingering logistical question remains: HOW DID THEY EVEN MAKE THIS?
Escape to Witch Mountain (1975)

Every kid's favorite fantasy is the one about possessing secret power or information, resulting in an urgent task that will allow the child to be The Only One Who's Right and triumph over whatever adversity stands in her or his way. The kids in this wickedly exciting adventure are not only telekinetic and telepathic, they're also aliens who have to flee some bad people to get home to their superior race of extraterrestrial beings. So it's perfect. *grabs popcorn*
The Lion King (1994)
Image Source : GOG
Yes, yes, "Hakuna Matata" to you too, but for all the fun to be had in The Lion King, it's the melodrama that really stands the test of time: jealousy, betrayal, and a young hero whose self-doubt threatens a kingdom. For young audiences in the early 1990s, this was a revelation in Disney animation. One of Disney's biggest hits, The saga of Simba, which in its deeply buried origins owes something to Greek tragedy and certainly to "Hamlet," is a learning experience as well as an entertainment.
Finding Nemo (2003)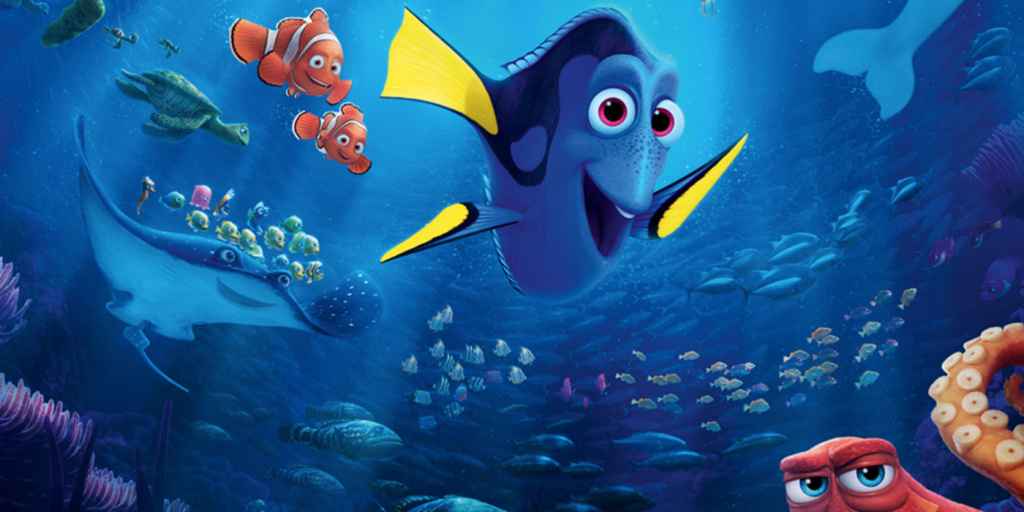 The horror: a child's first step towards independence, after years of overprotective parenting, are met with disaster when Nemo – a little clownfish – gets fishnapped by an overzealous scuba diver. Now Marlin must conquer his own fears and traverse the whole flipping ocean to save his son. This film is so overwhelmingly emotional you almost forget to wonder at its many visual marvels: the inside of a whale, a breathtaking mid-air pelican chase, and a cast of wonderfully colorful characters who make one of Disney's most intense motion pictures a joy for the whole family.
Ratatouille (2007)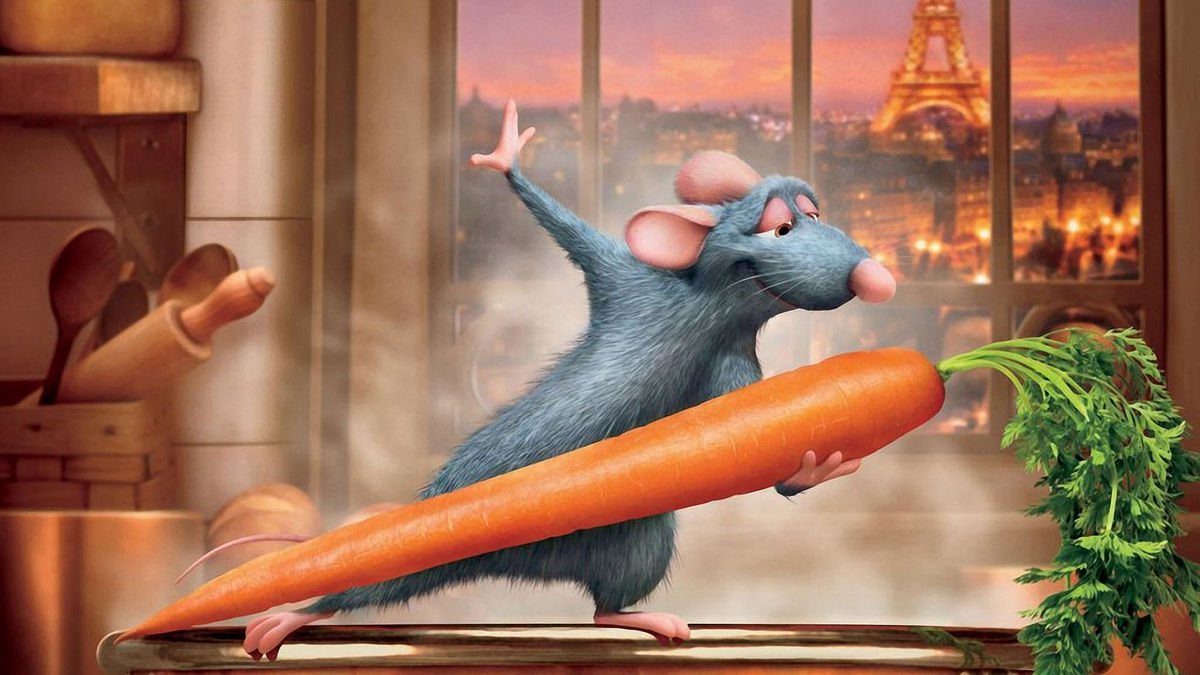 From the company that turned a mouse – that scurrying thing that shot your grandmother on top of a chair, holding a broom for dear life – into a national hero, comes the story of a rat. In the hilarious new animated-adventure, Ratatouille, a rat named Remy dreams of becoming a great chef despite his family's wishes and the obvious problem of being a rat in a decidedly rodent-phobic profession. Remy finds himself torn between following his dreams or returning forever to his previous existence as a rat. He learns the truth about friendship, family and having no choice but to be who he really is, a rat who wants to be a chef.
Here's to the man who changed millions of lives with his ideas and gifted us with an amazing childhood to cherish for a lifetime – Walt Disney.
Sufjan Stevens, Andra Day and many more will be performing at 90th Oscars 2018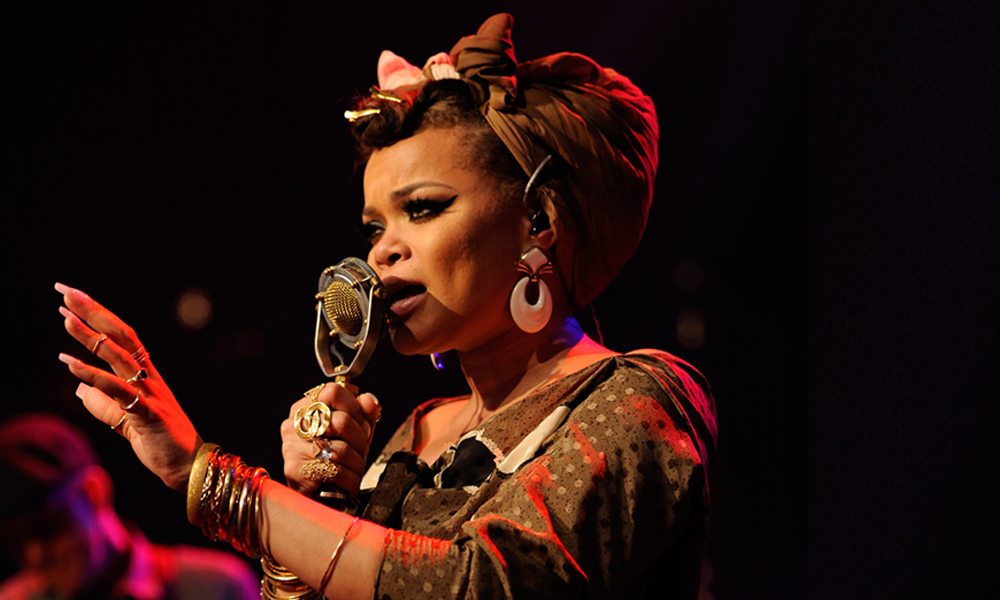 The 90th Oscars will have a live performance of this year's best-nominated songs
Text Credits: Nikhil Wilson
The 90th Academy Awards is sure to be a magical ride as some of the great names in the music industry will be seen performing the Oscar-nominated songs during the event. Gael García Bernal, Mary J. Blige, Andra Day, Natalia LaFourcade, Miguel, Keala Settle, Sufjan Stevens and Common will perform the Oscar-nominated songs at the 90th Oscars. With a huge number of talents competing for one of the most prestigious awards, these performances are sure to give the competitors a change of  ambiance. Here is the list of songs and artists that will be seen performing at the 90th Oscars
Remember Me from the movie 'Coco' by Gael García Bernal, Natalia LaFourcade, and Miguel
Mighty River by Mary J. Blige
Stand up for Something from  'Marshall' by Common and Andra Day
This is Me from 'The Greatest Showman' by Keala Settle
Mystery of Love by Sufjan Stevens
The Announcement was made by the Academy Awards show producers Michael De Luca and Jennifer Todd. Late night show host Jimmy Kimmel will be seen hosting the 90th Oscar awards.
More pictures are emerging from the secret birthday party that Mohanlal was celebrating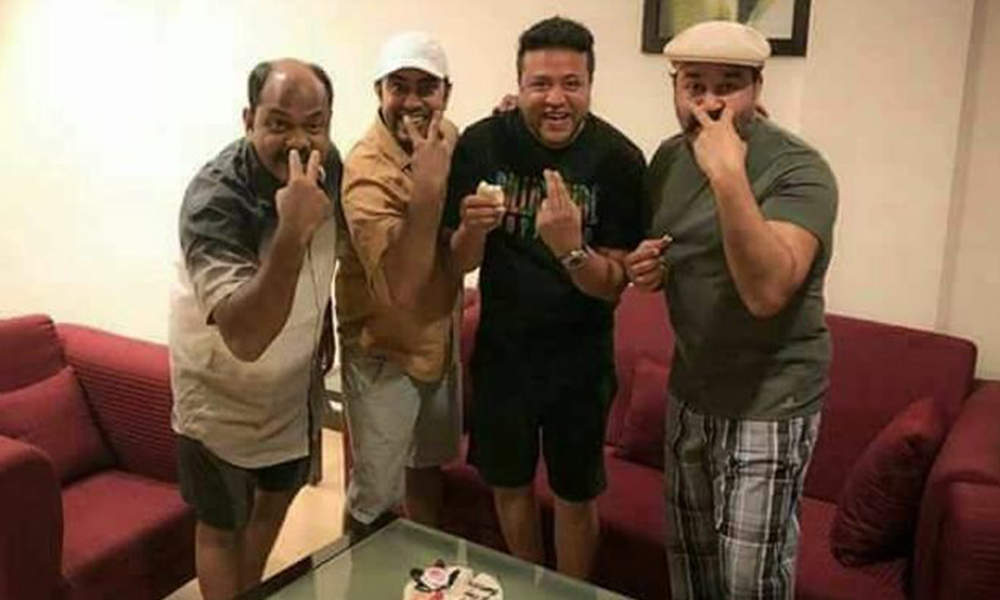 Sameer Hamsa's birthday was definitely celebrated in supreme style, but not many have had the opportunity to see these picture anywhere on the internet
Text Credit: Shibul Pavithran 
Sameer hamsa is Mohanlal's closest confidant and their friendship goes back to many years. The megastar celebrating his good friend's birthday was a hot topic of discussion in Mollywood, amongst their followers and was also on trending social media platforms. But something that is nowhere to be found on the internet, is some of these images that you will see. These are the inside pictures that we were able to dig out from Sameer's birthday.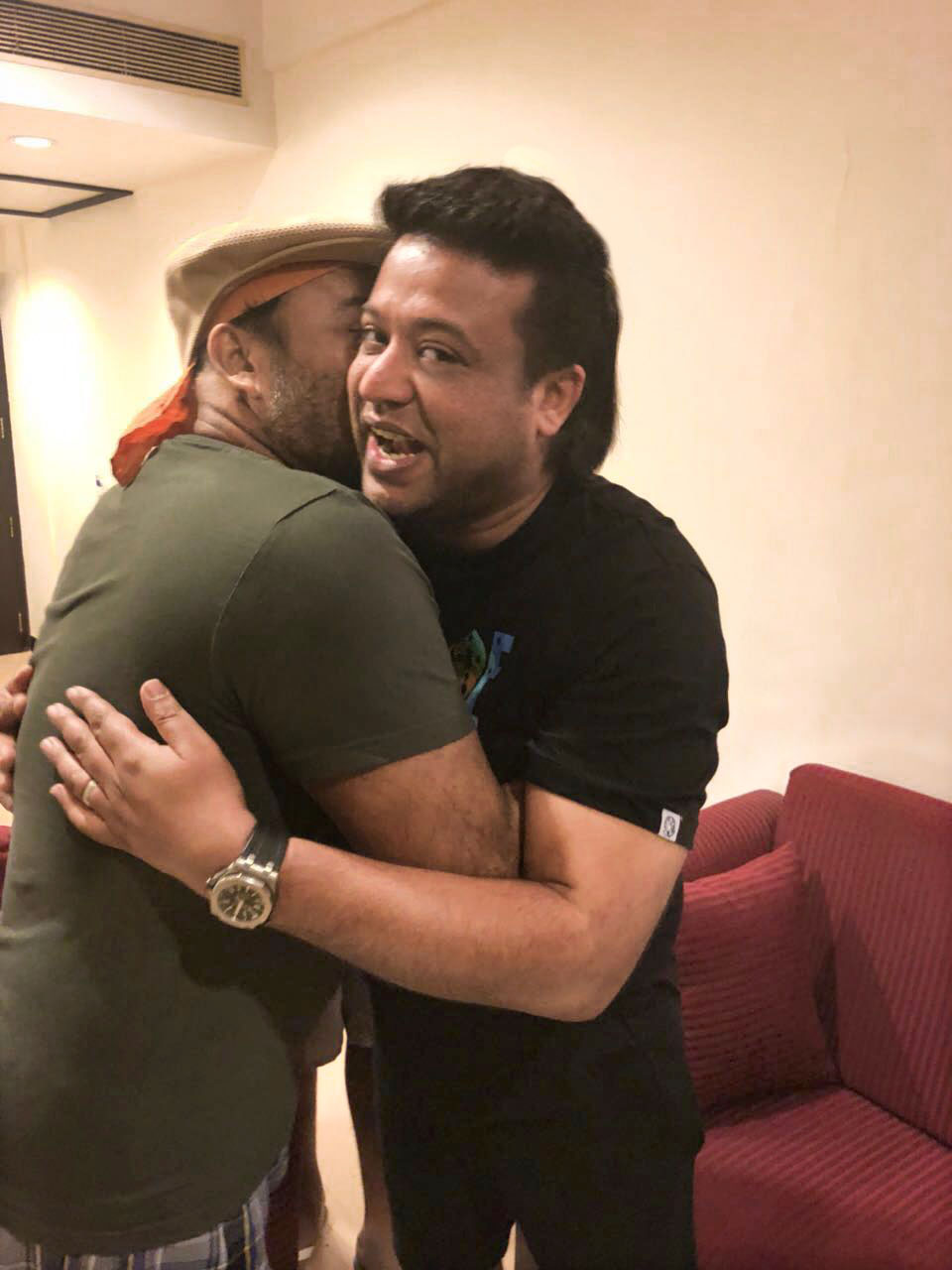 Mohanlal is currently staying in Mangalore for the shooting of his upcoming film Kayamkulam Kochunni. Actor Nivin and director Rosshan Andrrews too took part in the celebration.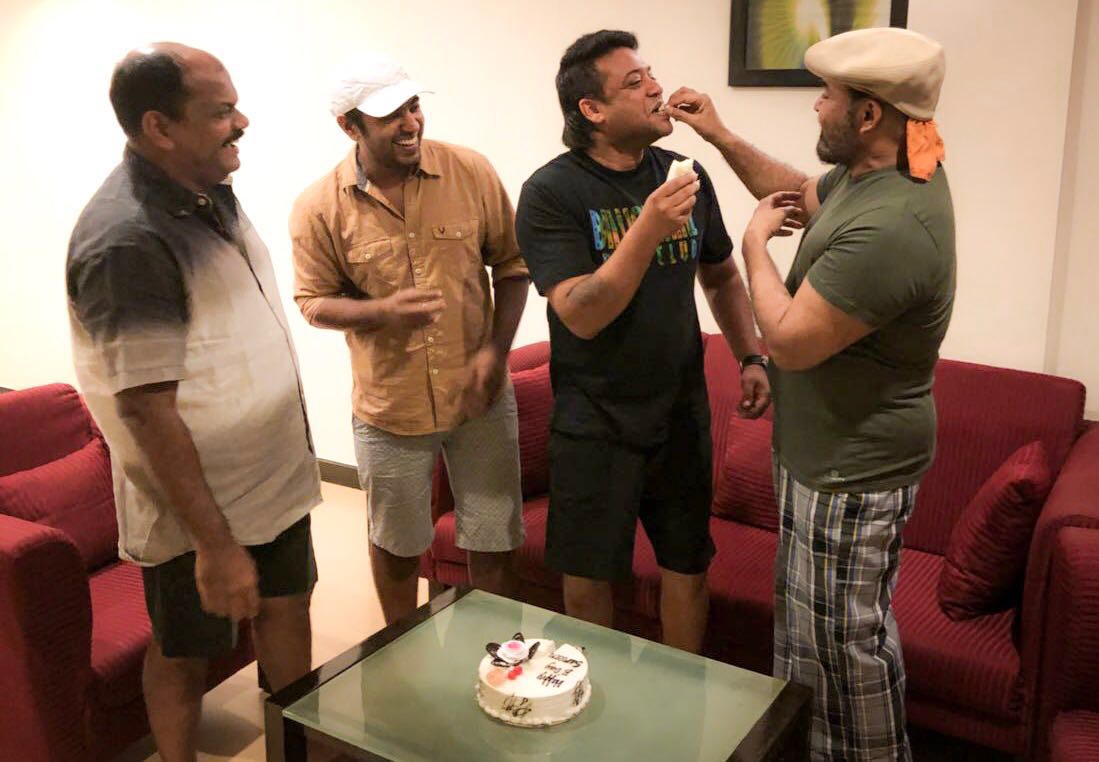 All three of them were seen having a pleasurable time at Sameer's Birthday.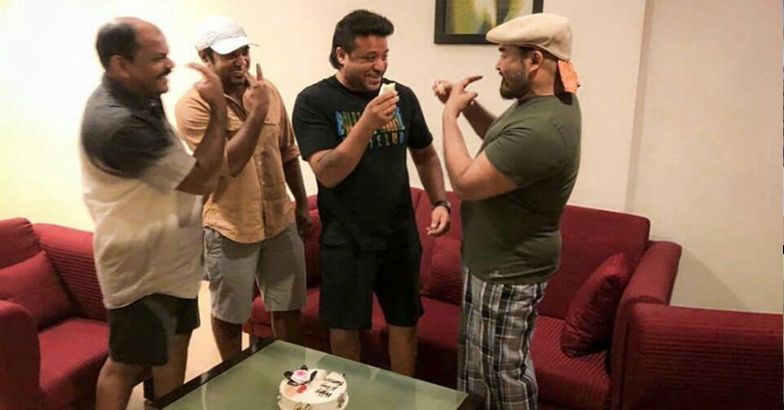 Nivin Pauly will be playing the lead role in the film directed by Rosshan Andrrews, whereas Mohanlal will be making a cameo appearance in the film as Ithikkara Pakki.
Priya Prakash Varrier has more Instagram followers than Mark Zuckerberg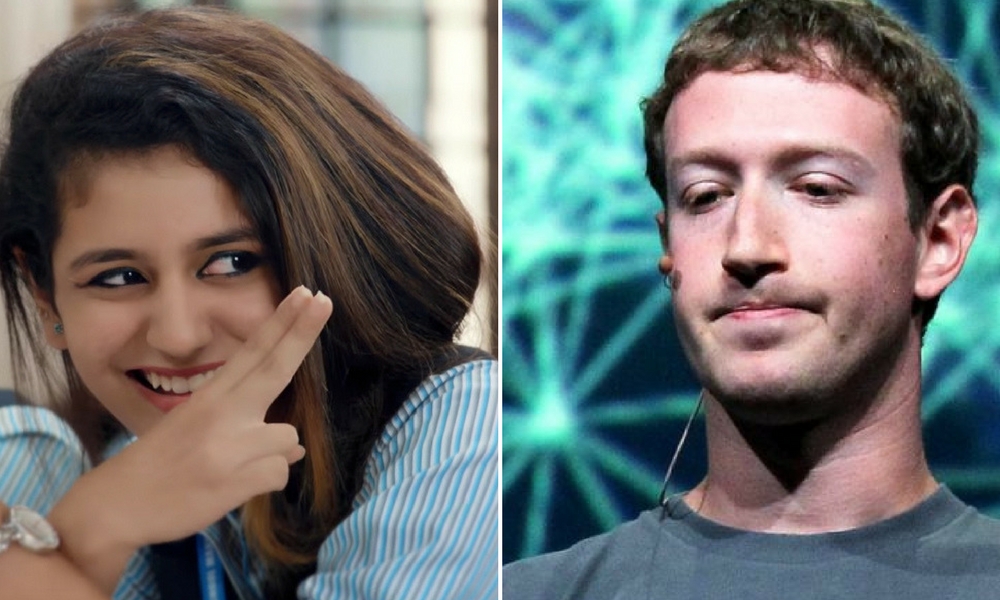 Priya Prakash Varrier who became an Internet sensation overnight has defeated Instagram owner Mark Zuckerberg in his own game by garnering more Instagram followers even before her first film hits the theatres
Text Credits: Shibul Pavithran 
Unless you have been living like a hermit, without your phone, then missing out on Priya Prakash Warrier and her now witty wink would have been impossible. Ever since the Malayalam actress' expressive wink exchange from her song Manikya Malaraya Poovi from the upcoming film Oru Adaar Love took over Valentine's Week, she's been everywhere in the world of internet. So much so, that the young actress awaiting her debut has amassed around 4.5 million followers on Instagram, on last check. That's more than facebook founder and now the owner of Instagram Mark Zuckerberg, despite the fact that he joined the social media app way back in 2010.
While Priya currently has 4.5 million followers, Zuckerberg has merely 4 million followers on the platform. With just 92 posts, the young actor has gained quite a stardom in such small time span. However, the tech prodigy is not just the only celebrity whom she has 'killed' with her wink. National Award winner and actor Malayalam Superstar Mohanlal, who has 714k followers on Instagram, has also been left far behind. And the hunt list does not end there, she has demolished the fame of many others on Instagram like: Dulquer Salmaan 1.9 million, Trisha Krishnan just 1.5 million, Nazriya 1.1 million, Prithviraj 465k and Nivin Pauly just 38k followers.
It would be interesting to see what this stardom gives to the newcomer and how it helps her to build a successful career in the film industry. She has now fans both in India and abroad, with possibilities of making it to Bollywood, Kollywood and Mollywood( for obvious reasons).  Meanwhile, the song Manikya Malaraya Poovi has garnered over 37 million views on YouTube.