5 types of diet that should be a part of your New Year Resolution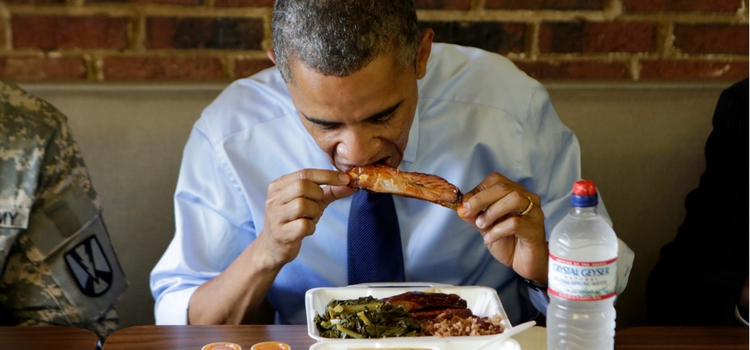 Let fitness top your New Year resolution list this time
1. Atkins diet
The Atkins diet, or Atkins nutritional approach, focus on controlling the levels of insulin in the body through a low-carbohydrate diet. If people consume large amounts of refined carbohydrates, their insulin levels rise and fall rapidly. People on the Atkins diet avoid carbohydrates but can eat as much protein and fat as they like.
Hollywood's television personality and actress Kim Kardashian went on an Atkins diet plan.
Image source: botswanayouth
2.Ketogenic diet
The diet causes the break down of fat deposits for fuel and creates substances called ketones through a process called ketosis.
It involves reducing carbohydrate intake and upping fat intake. It sounds contrary to common sense, but it allows the body to burn fat as a fuel, rather than carbohydrates.
Healthy fats, such as those in avocados, coconuts, Brazil nuts, seeds, oily fish, and olive oil are liberally added to the diet to maintain an overall emphasis on fat.
The Indian Stand-up comedian and co-founder of All India Backchod, Tanmay Bhat went on the Keto diet and the transformation was amazing.
Image source: indiatimes
3.Vegan diet
Veganism is more of a way of life and a philosophy than a diet. A vegan does not eat anything that is animal-based, including eggs, dairy, and honey. Vegans do not usually adopt veganism just for health reasons, but also for environmental, ethical, and compassionate reasons.
Hollywood celebrities like Brad Pitt, Beyonce, Jennifer Lopez etc were on a Vegan diet.
Image source: observerbd                                                                     Image source: billboard
4.Raw food diet
The raw food diet, or raw foodism, involves consuming foods and drinks that are not processed, are completely plant-based, and ideally organic.
Raw foodists believe that at least three-quarters of a person's food intake should consist of uncooked food. A significant number of raw foodists are also vegans and do not eat or drink anything that is animal based. Actor Edward Norton went on a Raw food diet.
Image source: thetalks
5.The Zone diet
The Zone diet aims for a nutritional balance of 40 percent carbohydrates, 30 percent fats, and 30 percent protein in each meal. The focus is also on controlling insulin levels, which may result in more successful weight loss and body weight control than other approaches.  Hollywood actress Jennifer Aniston was on a Zone diet.
Image source: biography
So add these diets to your list to make your New Year Resolution a perfect one!
World Liver Day: Find Out Ways To Neutralize Your Love For Alcohol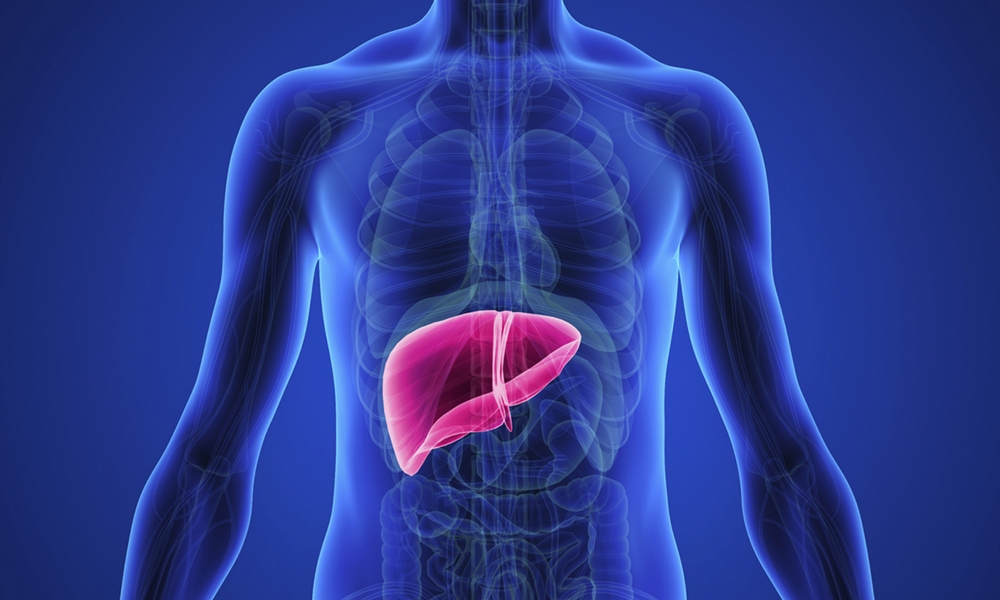 The liver is one of the most important organs of the body as it performs a wide range of very vital functions. It plays a major role in body's digestive system also. On World Liver Day, here a are few suggestions to take good care of your liver
Text Credits: Shibul Pavithran 
Every year 19th April is observed as World Liver Day to spread awareness about liver-related diseases. Liver is the second largest organ, is one of the most complex one, except for the brain. It is the only organ which can regenerate on its own ( This the only visceral organ that possesses the remarkable capacity to regenerate), The Liver can regenerate after either surgical removal or after a chemical injury. It is known that as little as 25% of the original liver mass can regenerate back to its full size. It plays a major role in our body's digestive system. Whatever goes in the body, passes through the liver. Prone to damage, the liver can easily be damaged and may even cause death, if not taken care of.
Source: theculturetrip
Meanwhile, in Kerala, Malayalis have a passionate love affair with alcohol which, apparently is very harmful to the liver. Bonding over booze, accompanying it with some nostalgic tunes and shaking a leg wearing lungi is one of those age-old fun 'traditions' in Kerala. In fact, it is the only time that you will find lots of Malayali men gathered in a queue, patiently waiting for their turn to come in front of the beverage store. And most out of many get involved in binge drinking, which is very risky for their liver.
It is high time that we talk about the health of this very important organ of the body. In the current scenario, where sedentary lifestyle and increased alcohol abuse has become dangerously common, liver health has regained focus. Around 10 lakh people are diagnosed with liver cirrhosis annually in India, as per a report by the World Health Organisation. Liver diseases were earlier commonly caused due to Hepatitis B and C. However, nowadays the most common causes of liver ailments have mostly to do with diet and the overall lifestyle of people. The average age of liver cirrhosis patients is between 40 and 45, but a lot of younger people are also getting affected, thanks to lifestyle-related reasons.
Liver works hard, performing hundreds of complex functions, including:
Fighting infections and illness
Regulating blood sugar
Removing toxic substances from the body
Controlling cholesterol levels
Helping blood to clot (thicken)
Releasing bile(A liquid that breaks down fats and aids in digestion)
The worst part of having a liver problem is that it does not cause any obvious signs or symptoms until it is fairly advanced and the liver is damaged. At this stage, possible symptoms are loss of appetite, weight loss and jaundice.
Some foods that will help in purifying the liver naturally are: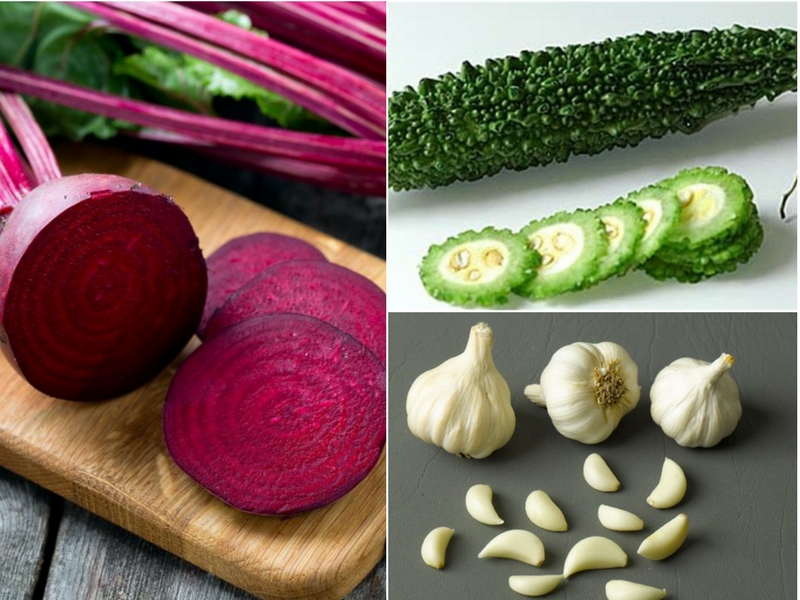 Source: medicalnewstoday, supernovafoods, and quora
Garlic: Garlic contains sulfur compounds that are essential for supporting the liver, further activating enzymes that are responsible for flushing out toxins and waste from the body.
Green tea: Green tea consists of plant-based antioxidants known as catechins, the compounds that are said to assist liver function and eliminate liver fat accumulation.
Citrus fruits: Citrus fruits like grapefruit, oranges, lemon, et al are super rich sources of vitamin C and antioxidants that are known to be powerful liver cleansers.
Apples: Apples are high in antioxidant content that is great for detoxifying the liver and protecting it from various ailments.
Cruciferous vegetables: Cruciferous vegetables like broccoli, spinach and lettuce contain vitamins A, C, and K along with calcium and other antioxidants that help in flushing out the toxins that help reduce the risk of liver disease.
Walnut: Walnuts are known to be an excellent source of amino acid called arginine that supports liver cleansing. These nuts are also rich in omega-3 fatty acids that support liver detoxification.
Turmeric: This humble kitchen ingredient is known to be one of the most powerful spices that help maintain a healthy liver by protecting it against liver damage, further regenerating healthy liver cells.
 Fibre-rich foods: Fibre-rich foods like cabbage, beetroots, cauliflower, will help get rid of toxins in the liver, while also providing support to the digestive tract.
Carrot: Carrot consists of carotenoids known as beta-carotene that helps keep the liver healthy. It also helps stimulate bile production and remove liver toxicity.
Lemon: Lemon or lime juice aids your liver  in flushing out unwanted toxins which may be in the process of absorbing into your body." Less harsh than a lemon detox diet, the lemon water detox plan is a simple way to give your liver a little extra ammunition.
Bitter Melon: Bitter melon has hepatic properties, making it highly beneficial for your liver health. It promotes the filtering functions of your liver, which helps cleanse the blood of impurities, and aids in removing harmful toxins from the liver.
A Pink Suited Deadpool Says F-You To Cancer, In New Video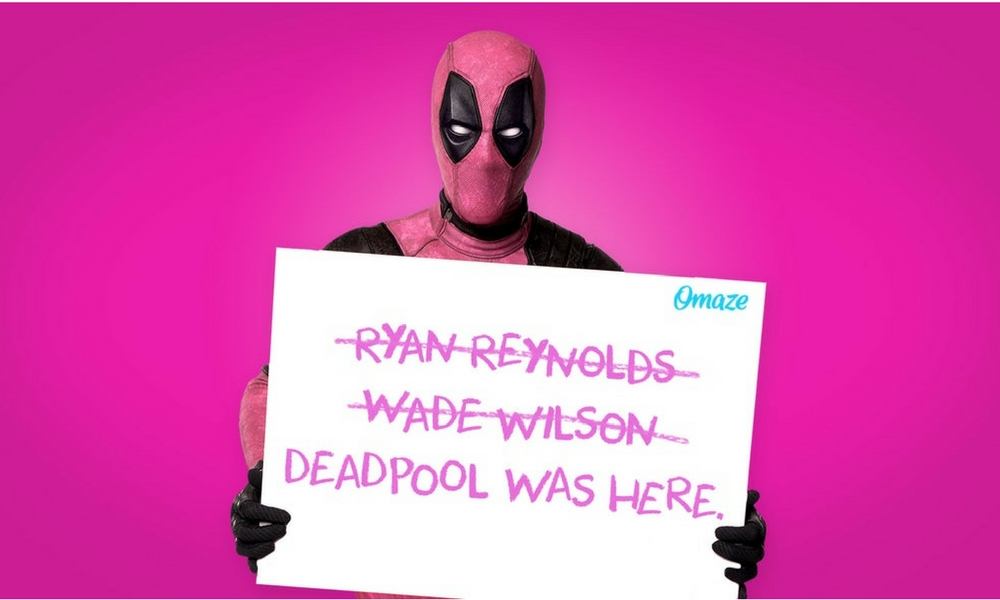 The most unusual of heroes from the Marvel multiverse, Deadpool, in his trademark irreverent manner, invites us to say F-You to Cancer
Text Credit: Rheanna Mathews
Ryan Reynolds…um…Deadpool recently released a video where we see him wear a shockingly pink version of his suit and surrounded by pink paraphernalia. It seems that he's teamed up with Omaze, an online charitable fundraising platform that works for critical causes. And it's the very pink suit that's bait.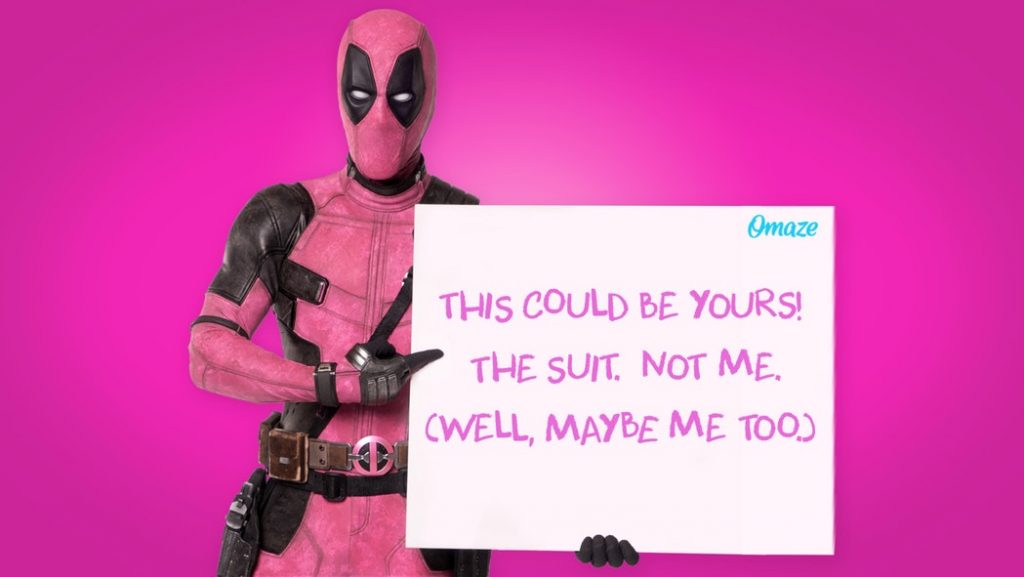 Proceeds of the Omaze campaign shall go to the nonprofit, Fuck Cancer, and participants can donate anything from $10 – $5000. Donations of more than $1000 receiving guaranteed gifts like a Deadpool-signed movie posters and a personalised voicemail message from Ryan…in character.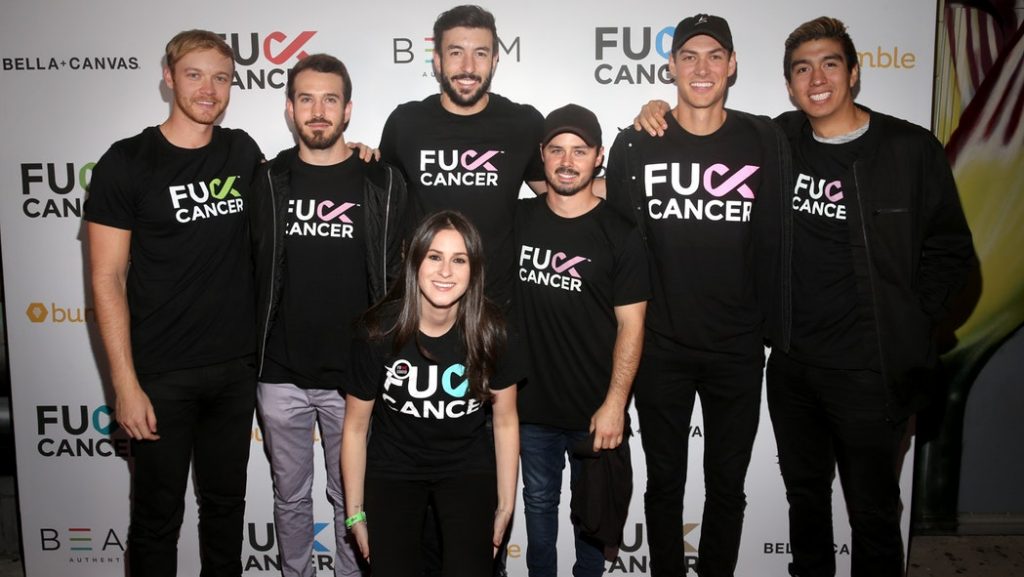 In the "very special message" from Deadpool, he explains that he wants "the world to see that I have a big old heart-on – that's  heart with a 't' – for  my new obsession, pink — the color, not the singer. Personally I'm more of a Celine guy." It was also suggested that the suit, once won, could be included in your daily wardrobe, S&M collection or used to scare off birds, children and the – ahem – elderly.
"This is one fight where everyone can be a hero, no superpowers, capes or lame CG costumes needed — just your money," he said. "Seriously, we need that — these suits aren't cheap."
You can watch the video below, and maybe judge for yourself whether Deadpool is a convincing advocate for Fuck Cancer. I you're convinced already, click on the link here to donate. And whether donating or not, we certainly like the look of Pool in Pink. Maybe it'll stick?
Deadpool 2 is set to release in May, this year, where we also see Josh Brolin play his second Marvel bad guy role. For more news from the Marvel cinematic universe, go ahead and click here and here.
A natural remedy to detox your smoke filled lungs with Turmeric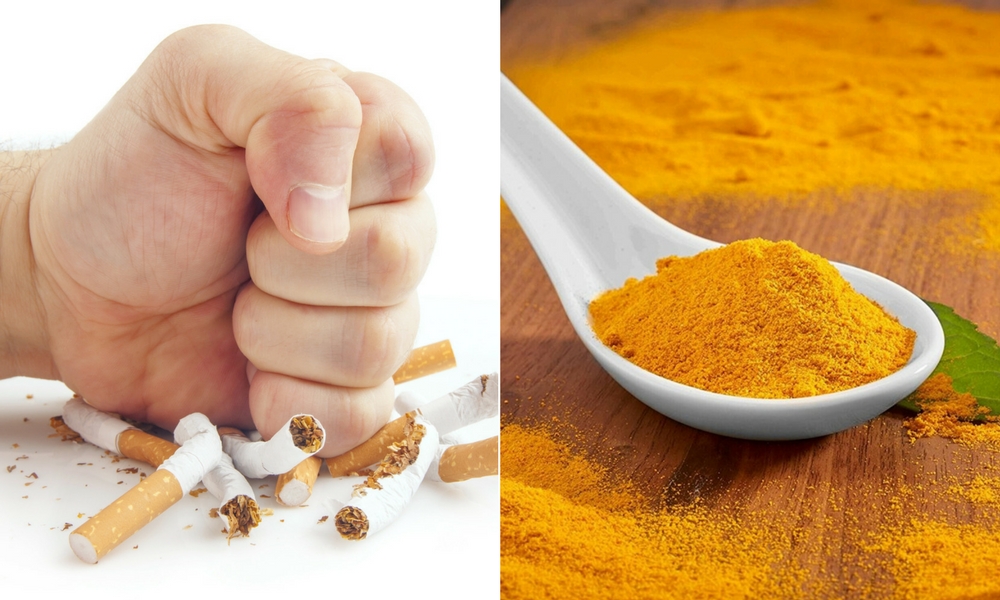 If quitting smoking was easy, would you do it today? If you are a regular smoker, you probably might have already tried to quit smoking by now. So what can we do to control our urges and at the same time detoxify our body of all the harmful toxins that have accumulated over time? Here's how you can give it a try
Text Credits: Shibul Pavithran 
Smoking has been a common practice for more than a century now. Smoking is inhaling the smoke from a burnt substance like tobacco.  Even though it has lethal side-effects, there has been no decrease in the number of people smoking, instead, the number has only been going up.
The dried leaves of tobacco are smoked in the form of a cigarette, hookah, pipe, cigar, etc. In case of cigarettes, tobacco is mixed with aerosol particles and nicotine. On smoking, these aerosols are heated along with tobacco and nicotine and inhaled deep into the lungs. In the lungs, these harmful components are absorbed into the bloodstream. Tobacco smoking has become one of the largest causes of preventable illness and death in India. It causes 1 death in every 6 seconds, making India one of the top four countries with the highest mortality rates. Smoking attributes to a range of cancer and heart diseases. It can also cause ulcer, osteoporosis (brittle bones) stroke, emphysema, Asthma and Chronic Obstructive Pulmonary Disease(COPD). Even when one decides to quit smoking, it is often difficult for them to quit it in one go. This is primarily because cigarettes containing Nicotine, It is addictive in nature and affects the brain reward system. Nicotine is the drug that makes people want to keep on smoking. It is addictive and when one starts to smoke regularly, their body starts becoming used to nicotine and starts needing a regular dose. Thus, when a regular smoker tries to quit, he starts experiencing withdrawal symptoms, which can be very uncomfortable. These withdrawal symptoms can be:
Trouble sleeping
Nausea
Moodiness and irritability
Restlessness
Trouble thinking and concentrating
These symptoms of nicotine withdrawal start to disappear in a few days or weeks. But the craving for a cigarette might stick around for long. While counseling or support, nicotine patches, gum, inhalators, lozenges, and mouth spray may help in quitting smoking and detoxing your body of the accumulated toxins, it is often best to go with the natural remedy.
The Turmeric Ginger Recipe
The turmeric ginger recipe can help you refrain from smoking and detox your body from all the harmful toxins that can cause a series of ailments in your body.
One of the key components of the recipe is ginger root. Ginger root has the ability to help ease nausea. Nausea is one of the early symptoms of nicotine withdrawal.
The other ingredient is turmeric. Smoking may open the risks for different types of cancer. Studies have shown that turmeric contains curcumin, which has anti-inflammatory, antioxidant, anti-cancerous and anti-toxicity properties. It can aid in removing harmful toxins from the body while protecting organs from further damage.
The third very important ingredient is onions. Onions contain quercetin, which has been studied to prevent lung cancer and possesses antioxidant and anti-inflammatory properties.
Here's how to make your super effective turmeric ginger drink:
Ingredients: 
Small piece of ginger root
400 grams of clean
chopped onions
2 teaspoons of turmeric
1 liter of water
Honey to taste (preferred)
Directions: Boil water in a pot and then add the ginger root and onions.Grate some more ginger into the water and add the turmeric.Decrease the temperature and let the ingredients boil for several minutes.The longer the mixture boils, the more intense the flavor will be.Drink this twice a day or after every time you smoke, to help clear your lungs.
Giving up smoking can be hard, but it is doable. It may seem daunting and can take a few attempts to be successful. But the longer you let your lungs take a break, the more time they have to strengthen and heal. So try to go as long as possible without smoking as you can.