13 Insta Accounts That'll Make You Wanna Try Harder At Baking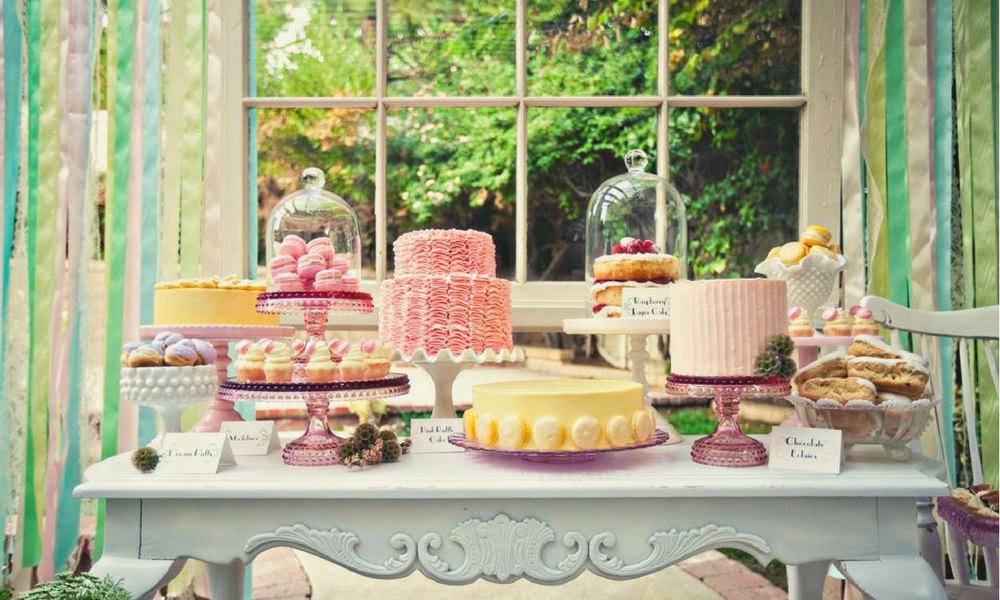 Inspiration rich Instagram yields up thirteen accounts that are sure to rev up your baking. So, you budding bakers, what are you waiting for?
Text Credit: Rheanna Mathews
When the cakes suck, when the pies burn, and I'm feeling sad, I simply remember these Insta Accounts, and then I don't feel…so baaaaad…..(Horribly executed Sound of Music reference right there, but you get the drift.)
So here's the thing. When Friday the 13th means that things are going horribly wrong while baking, or you're bored out of your mind making the generic vanilla sponge cake, what you need is a bunch of inspiration. And Instagram is a cornu-frickin-copia of it. Down below is a list of Insta accounts that are sure to buoy you up and tide you over till your next crisis.
If you like the vintage and the rustic, not to mention great photography,
If you like flowers, good old fashioned bread and pasta added to that mix,
If patterned cookies are more your thing,
In every shade on the Pantone spectrum,
Or assorted pastel confections,
And if you like matte pastel wonders and dollhouse kitchens,
Or a friendly smile that achieves quirky wonders,
For a variety of baked inspiration,
Or a variety of pie inspiration,
From someone who does everything,
To those who go basic in a big way,
For those who like cheeky,
And those of you who like some candy with that cake,
So dig into that treasure trove and let us know what you come up with! And if you need a handy list of baking tools, that won't blow a hole in your pocket, to do it, well…we've still got you covered!
Dabbawala System Finally Comes to Kerala Thanks To Sreejith Jayan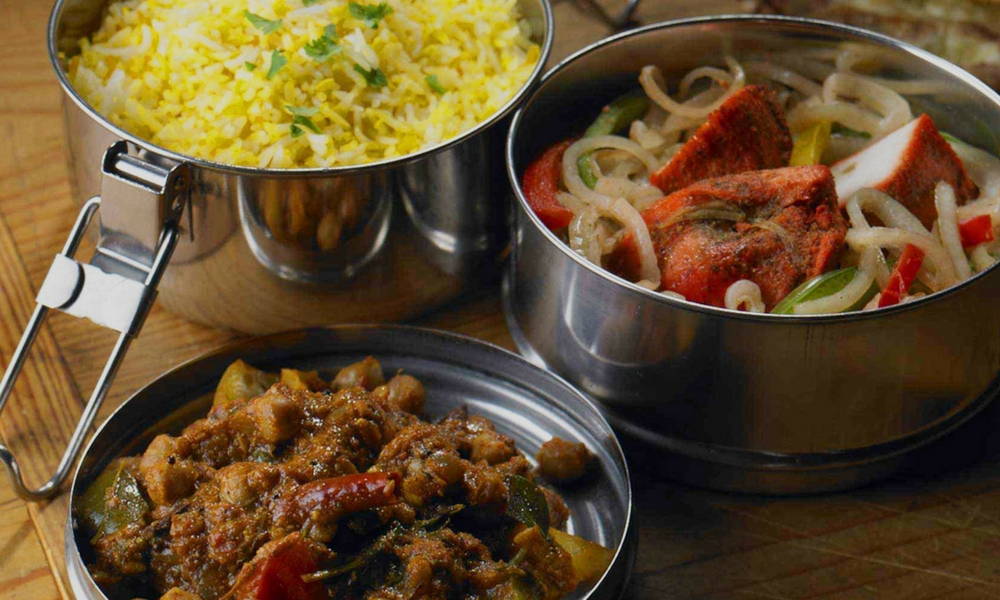 The 30 year old is duplicating the popular tiffin service from Mumbai in Thiruvananthapuram, which will begin operating from May 15
Working in big cities comes with its own problems, one of them being the difficulty of finding healthy and inexpensive lunch meals on a regular to daily basis. With an increasing proportion of youth population in India's cities, who mostly live away from their home, it becomes nearly impossible for them to prepare their meals for work. That's where tiffin services come to the rescue, with the biggest example of Mumbai's Dabbawalas.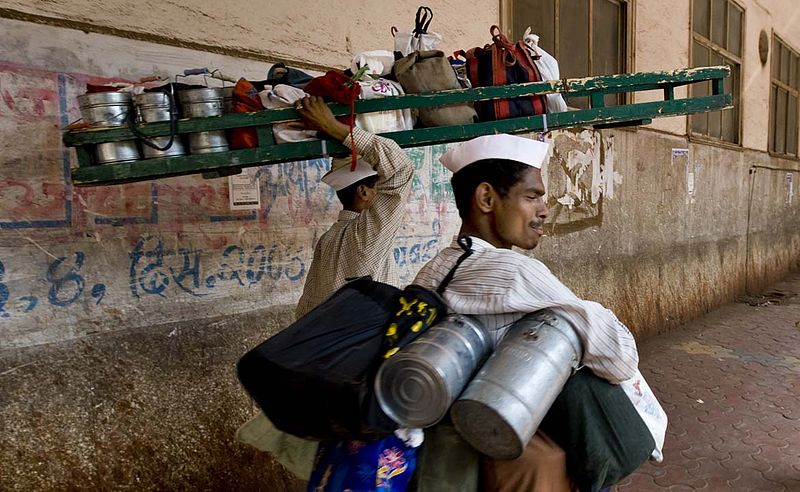 Source: WikiCommons
While Mumbai's Dabbawalas have scaled the peak of productivity with their near faultless system, there has been a demand for a replication of it in other cities around the country. Taking the cue, Sreejith Jayan, a 30 year old from Thiruvananthapuram has been inspired to recreate the system on a startup scale in the city. In an interview with The Better India, Sreejith talked about his venture Vova Dabbawala, which will begin its services from May 15 across four top areas within the capital city.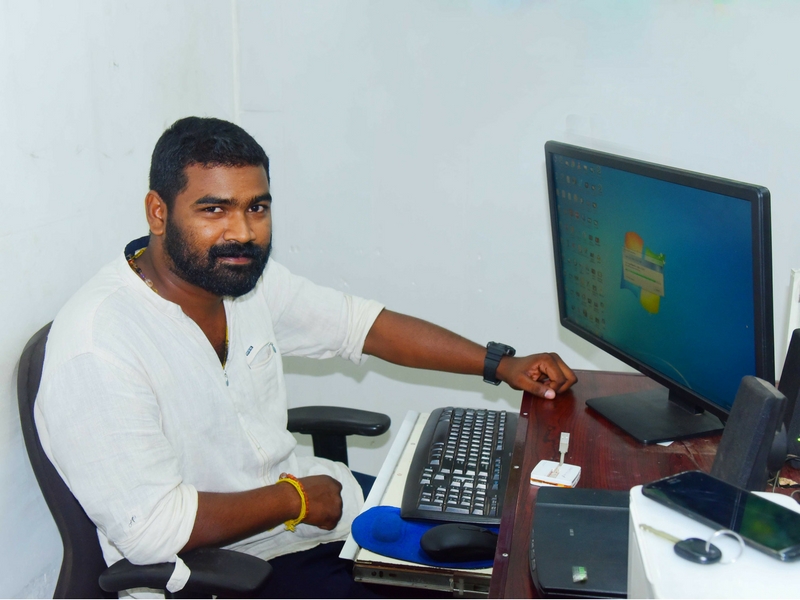 Source: The Better India
Sreejith says that the idea struck him as he contemplated about the stress on family members who had to cook for office goers, including themselves. "In most families, mothers and wives, irrespective of being employed themselves, have to wake up early and spend many hours in the kitchen." Impressed by Mumbia's model of the Dabbawalas, which has secured the six-sigma efficiency rating, Sreejith was perplexed as to why the system had not been implemented in Thiruvanathapuram, which is home to one of the biggest IT hubs in South Asia, resulting in a great bulk of professionals, most of whom are youngsters, coming from not just across Kerala but from all over the country.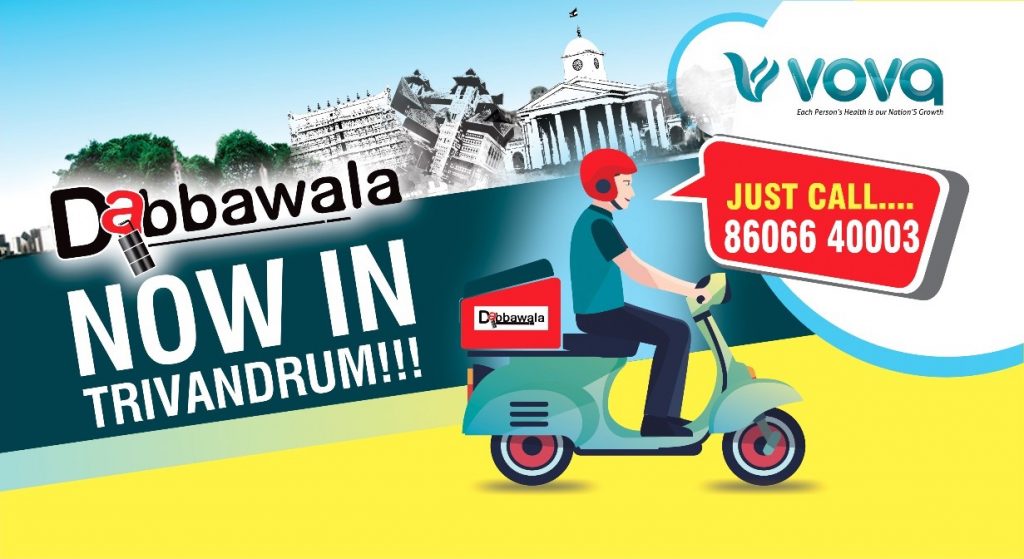 Source: Vova Dabbawala
Sreejith joined hands with his friend Prajeeth P Das to start the initiative. He is supported by his sister Karthika and brother Sudheesh as well, who have their tasks cut out in the enterprise. The four points where the tiffin service will begin functioning are Kazhakoottam, Peroorkada, Thiruvallam, and the main Thiruvananthapuram city. Ten two-wheelers and three cars will be used to ferry the tiffins. "While long-term schemes are also available, one can also book daily and monthly options on our website, mobile application and even through a toll-free number managed by a customer care support," said Sreejith. Customers can also live-track the status of their tiffin boxes through the app.
While Thiruvananthapuram heaves a sigh of relief, Kochi is waiting for its turn, which will be soon, says Sreejith, as he plans to expand the endeavor to the city by August.
The Kochi-Based Sugar Sifter Gives Pro Tips For All Your Baking Woes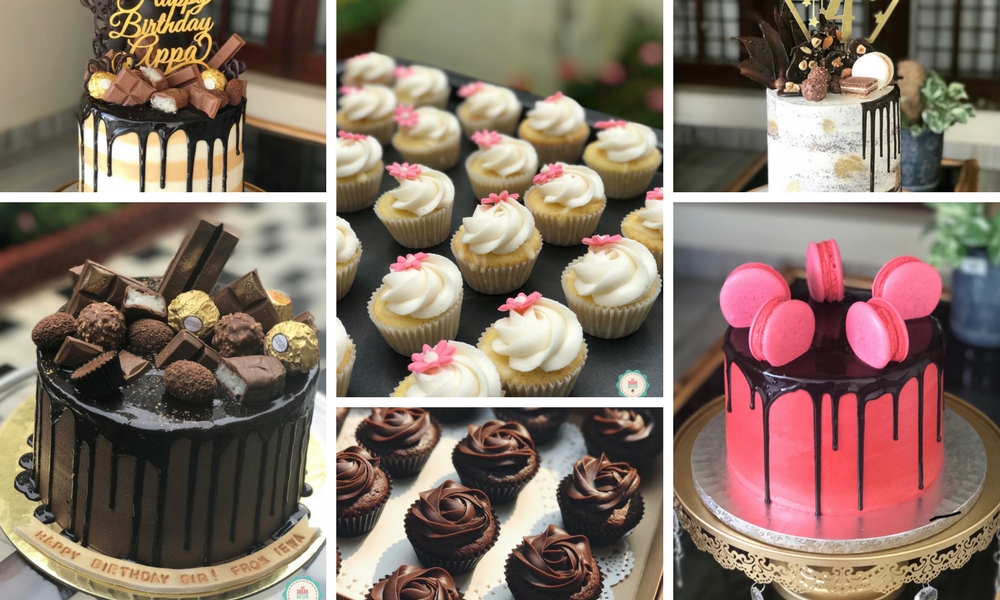 Successful Kochi-based home baker, The Sugar Sifter, is a treasure trove of pro baking tips for all those budding bakers out there. Your baking woes are sure to end soon!
Text Credit: Rheanna Mathews
All you budding bakers out there would surely agree that your experiments have met with many a roadblock, right? Well, Bhavana aka the Sugar Sifter, is a successful home baker who's helped us with some baking tips and tricks of the trade when it comes to these things.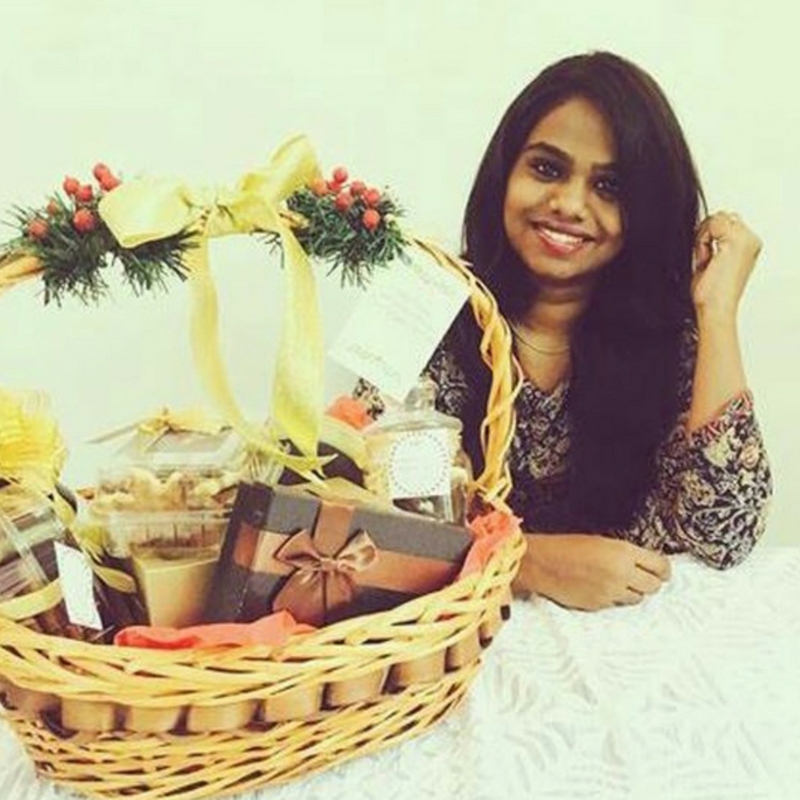 How do you zero in on recipes?
Trial and error. You try and fail at different recipes. Over the years, you develop a certain knack for knowing which recipes will work for you.
Do you experiment a lot?
I try to stick to the basic recipe, but there's no end to experimenting with flavours.
When it comes to decorating cakes, what are the most common mistakes we can make?
A messy workstation.  It makes you want to give up too soon. Not measuring your ingredients accurately and not following the right method are other common mistakes. Also, if you substitute the ingredients in the recipe with whatever you have on hand at home could also yield unsatisfactory results.
How easy is it to pipe frosting onto cakes?
Frosting and decorating cakes certainly takes a lot of practice before it becomes easy. Each cake you decorate helps you learn something more. But it's not exactly rocket science either. Chilling the cake before frosting and crumb coating it definitely makes it easier.
How do you reduce wastage?
Wastage generally occurs when you need to trim the cake, especially when you don't have a flat top or if the sides aren't straight. This problem decreases as your expertise grows, but in the meantime, use the leftover crumbs to make cake pops, truffles or layer it with custard for a simple dessert.
So how do you get perfect cake layers? And then, how do you store a tall cake?
Again, chill your cakes before before torting them into layers. Chilled cakes mean lesser crumbs and more control.
Boxes to store tall cakes are readily available in the market, these days.
Sprinkles are easy and fun but hardly sophisticated. Are there any easy decorating ideas that we can use to make our cakes look extra special?
Naked cakes are a brilliant trend that's popular all over the world these days. They're easy to make, don't require much skill, and can be adapted to any style you like – vintage, rustic, elegant or chic. Fresh flowers or a chocolate ganache drip around the edges can do wonders for it. Top it with different candies or French macarons and you get a decadent version everyone will enjoy.
Finally, how do you transport tall cakes without toppling them?
Transporting tiered cakes is difficult and quite risky, especially during the summer with its melting heat. Chill the cake before transporting and secure them with dowels. And, to keep it from slipping, make sure that the cake board is nice and snug inside the box.
Armed with these baking tips, if it is inspiration that you need, click here and definitely here. And if you really just want to have beautiful looking cakes and eat them too, get in touch with Bhavana here.
Top 7 Super Foods You Should Try This Summer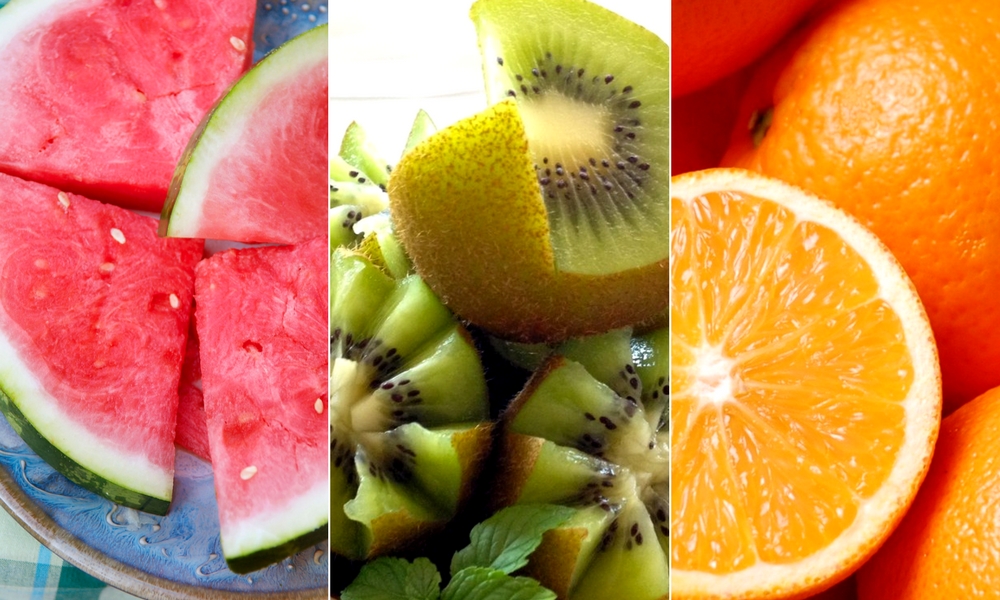 As the mercury levels are constantly rising, we all are looking for innovative ideas and techniques to keep ourselves cool this summer. Avoid dehydration, body heat and other deficiencies with these nutrient-packed superfoods
Text Credits: Shibul Pavithran
You know summer's the perfect time to switch from shoes to sandals, but did you know it's also the right time to change your diet? Being outdoors more often and sweating increases your risk for health problems such as dehydration, skin sensitivities, and vitamin and mineral deficiencies. Therefore, our primary goal should be to include summer foods that fulfill the criteria.
Wondering what to eat in summer to keep your body cool? We have shortlisted 7 superfoods to let you enjoy this summer vacation in the most healthy way.
Watermelon:
Source: seattletimes.com
Watermelons are recommended throughout the year, nothing beats a glass of watermelon juice or just pieces of this wonder fruit in replenishing the water levels of your body. They also contain lycopene that protects the skin from possible sun damage and helps keep the body hydrated during summer. Moreover, due to its high water content, it will keep you full for a long time.
Tomatoes:
Image Source: chatelaine.com
Tomatoes are filled with antioxidants and Vitamin C, they also contain beneficial phytochemicals such as lycopene, which contribute to chronic diseases—especially cancer.
Peaches:
Source: Terradouro
Juicy fruits are a blessing during summers they make sure you keep the body hydrated. They are always known to be good for the skin, peaches also come with a healthy dose of Vitamin A and C. They are a good source of antioxidants and fibre, which improve digestion. It contains bio-active compounds that help fight metabolic syndrome, a combination of risk factors that cause inflammation, obesity and heart problems. Consuming peach on a regular basis helps control cholesterol content in the blood.
Strawberries and blueberries:
Source: 4.bp.blogspot
Sweet, juicy berries are filled with flavonoids, powerful disease fighters found in many fruits and vegetables. Among their other pros, they increase blood flow to skin and decrease sensitivity to light, which improves skin's appearance, structure, and texture.  They're also an excellent source of fiber, folate and potassium.
Kiwi:
Source: inetfarms
They are one of the best fruits for summer as they have a unique cooling effect on the body and packed with Vitamin E, potassium, and fibre as well. This exotic fruit with its attractive green colour contains actinidain–a protein-dissolving enzyme that helps in digestion.
Oranges:
Source: blog.halegroves
Nothing can be good thirst quencher than a juicy orange. A low calorie and high-fibre fruit, oranges are suggested to be very good for weight loss. Oranges have significant amounts of antioxidants, the most important one being hesperidin, as it has shown to lower high blood pressure problems. Oranges also have strong anti-inflammatory properties. In fact, oranges work wonders on skin too especially keeping it clean and oil free during summer. Moreover, oranges also contain 80 per cent water so they will also keep you hydrated during your sweatiest summer days.
Papaya:
Source: 1.bp.blogspot
Papaya can be eaten as a fruit, a smoothie or even a milkshake. Papaya contains an enzyme called papain which aids in digestion. It is rich in potassium, Vitamin C (for building collagen to provide texture to skin and hair), Vitamin K (for bone health)), and Vitamin A (for healthy hair and glowing skin). Papayas also contain enzymes like arginine and carpaine. Arginine is essential for male fertility and carpaine is considered to be good for the heart.