10 illustrations that portrays couple goals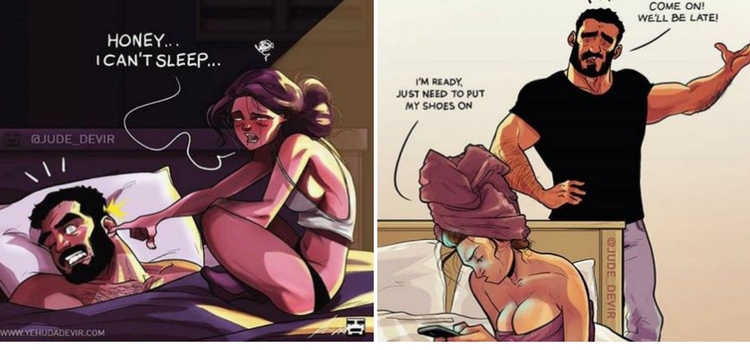 These illustrations simply depicts the bond of love between couples
Text Credit: Silpa Rajan
Love hurts!
She got my back!
Everything I can do, she can do better!
Knocking on heavens door
Nobody is perfect
Weight Lift
CARaoke!
My other half
Exhaustion
Series Killer
The man behind these illustrations
Yehuda Adi Devir might be a new name to hear, but all of us who are socially connected would have fallen for the beautiful illustrations he had created. Yehuda Adi Devir is an illustrator and graphic designer, who is so popular for his posters, comics, and illustrations. His website YEHUDADEVIR is full of comics, character designs and other portfolios of him.  He has completed his graduation in B.Des in Visual Communication at Bezalel, from the Academy of Art and Design from Jerusalem. He has a blog where he portrays the bond he has with his wife, who is also an illustrator and graphic designer.
5 movies to watch this November: Thor might break it all
Thor: Ragnarok is set on breaking some box office records and FWD Life thinks these five movies might do the same
Text Credits: Nikhil Wilson    Featured Image
Thor: Ragnarok might be in the running to break some box office records. The third addition to the Thor franchise has been on the roll since the release of its very first trailer. The movie trailer of Thor: Ragnarok broke the record for the most viewed trailer within 24 hours of its release. It surpassed some major contenders with a whooping 136 million views on the very first day.
Thor: Ragnarok which was released on November 3 has been getting a huge reaction from the audience. With the Hulk in the mix, the movie has collected $46 million on the very first day.
But this November, it's not just Thor whom we can expect to break some box office records; here are a few Hollywood releases for which the audiences are eagerly waiting.
Justice League (November 17)
For all superhero fans out there, the biggest franchise of the DC comics is hitting the big screen soon on November 17. Justice League, one of the most awaited films will have the Flash, Cyborg, Aquaman, Wonder Woman and Batman sharing the big screen for the first time.
Why we are waiting for this movie so bad: There is only reason and it's the first Justice League movie and we can't wait for the surprises; we want to know whether Superman comes back or not.
Murder on the Orient Express ( November 10)
If you are a fan of detective stories and novels, 'Murder on the Orient Express' is the one for you. Johnny Depp, along with some big names from the industry are coming to the big screens from November 10. The intensity and the background scores used in the trailer have created goosebumps for many of the views and it's one to watch out for.
Why we are waiting for this movie so bad: Johnny Depp is back and the trailer of the movie gives us goosebumps everytime we see it.
Coco ( November 22)
For the Kids, it's time to take them for a musical animated journey with 'Coco' which releases on November 22. The land of the dead never seemed to be so colorful as the main character, a young boy named Miguel, finds himself in the land of the dead.
Why we are waiting for this movie so bad: Who doesn't love music? Besides, the way they have made the world of the dead so joyous makes us eager to watch it in the big screens
Wonder (November 17)
Time to get inspired and 'Wonder' might do the thing. From one of the best selling novels, 'Wonder' comes to the big the screen on November 17. The movie has Owen Wilson, Julia Roberts, Jacob Tremblay, Bryce Gheisar and more sharing the big screen. The movie trailer is more than enough to pull the audiences to the theatres and we don't want to ruin anything for you. Go watch the trailer if you haven't.
Why we are waiting for this movie so bad: The trailer was more than enough to get us inspired by the kids.
The Star (November 17)
Every nativity story movie ends with Christ being born. But, never has a movie been done from the perspective of the animals who were there for the birth of Jesus Christ. With some of the big names in the film industry like Oprah Winfrey, Zachary Levi, Anthony Anderson and many more, this animation movie will take you on a magical and fun ride. It will be released on November 17
Why we are waiting for this movie so bad: The movie has been done differently from every other nativity story films. Every living being played an important role in the nativity story and it's time to find out, what did the animals really do?
DC's newest Aquaman turns 38
Jason Momoa ( Aquaman, Justice League and Khal Drogo, Game of Thrones) turns 38 on August 1
Text Credits: Nikhil Wilson    Featured Image source
Every DC comic fan must be thrilled after seeing the latest trailer of the first ever Justice League movie. Every character in the film has been portrayed to their very best, especially the King of Atlantis, Aquaman. Jason Momoa is a recognized face from Game of Thrones, where he played Khal Drogo. Rumors have that Khal Drogo might return back to life in the latest seasons, as no one can predict when a character will die or come back to life in the GoT series. Now he is coming back to the big screens as Aquaman from DC comics latest Justice League movie.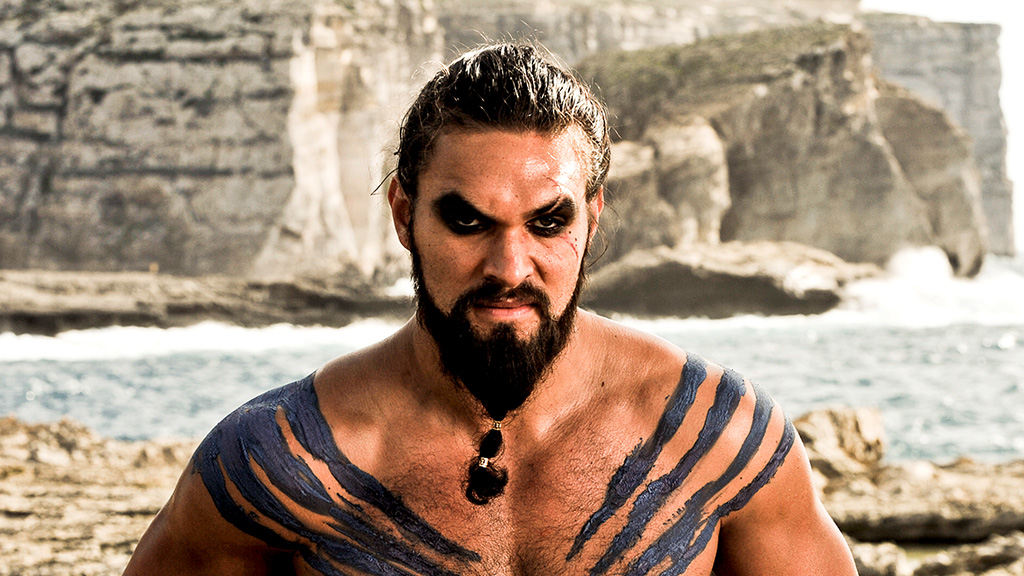 FWD Life wishes the King of Atlantis, Warlord of the Fearsome Dorthkai nomads, Jason Momoa a very happy birthday.
What does an Architect do?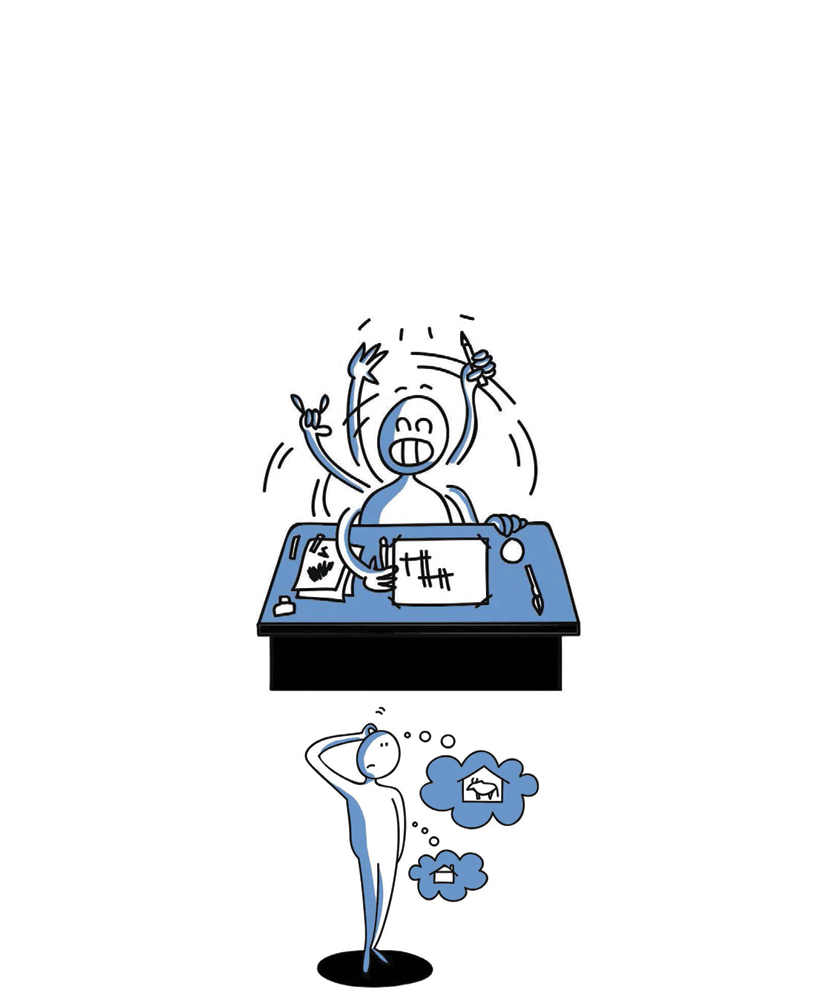 The honest ramblings of a student of architecture
Oh, are you finishing 12th standard? What's next?" "I'm going to architecture school, Aunty." "So you'll be doing my new cow shed, then?" "Of course I will, Aunty!" This is me at the beginning of my architectural journey when I'm not sure what this profession entails. There are five years to be spent in the architecture college, so I figure that somewhere along the way, the answer would come to me..
Phase 1: I'm going to design houses.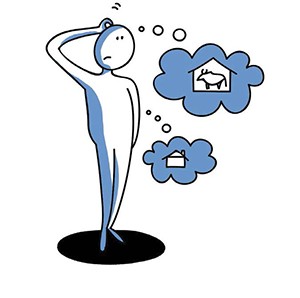 Since the eighth standard, I've had a growing fascination for architecture. I've spent my summers making cardboard models of my dream home, creating nooks to read my books, having a giant tree in my bedroom, and even planting an aquarium in between all this. There is a rush of excitement now that I am in my 12th standard. My decision to be an architect is readily approved as my mathematics scores are 'too good to waste on the Fine Arts'. Hence, my love for drawing + my good scores = architecture; added up well.
Phase 2: Unsure, but I love this!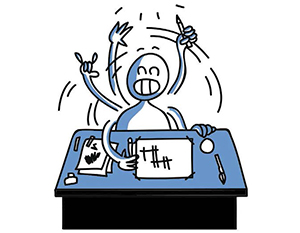 I've enrolled myself in an architecture college and realise that designing a cow shed is actually a respectfully serious and complex task at hand! Off late, I am developing more skills. I am sketching, cutting, sticking, tearing, carving, printing and doing a whole lot of other things I never thought I would do in an architecture college. The subjects range from structures to sociology, from printmaking to construction. There are times when
we even follow cows around
Phase 3: No, I'm not an Engineer!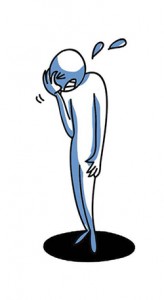 I have to explain how I am learning to design 'buildings', as my mundane explanation seems to dilute the richness of this profession. Nobody is amused by my tale of following the cows. Sometimes I just nod in defeat every time I am introduced as an engineer. I need some help; hence, I resort to the internet. "An architect is a person who plans, designs and oversees the construction of buildings". NO, NO, NO! That's not right! (For future reference, stay clear of Wikipedia definitions if you don't want to be torn apart by your architect friends). Defeated, I go back to my chants of "I'm learning how to design 'buildings".
Phase 4: I'm a master of space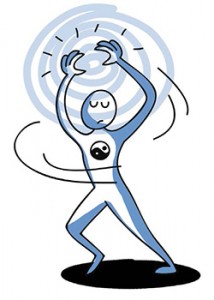 I pore over texts glimpsing into the history of the profession and its vague beginnings, where the carpenter was sometimes the architect while at other times there was no real difference between an architect, an artist, and a sculptor. Over time, I begin to feel the power that rests in an architect's hands. He is the master of space, a creator of dwellings connecting them to the sky and the earth aesthetically, and weaving together an experience.
Unfortunately, my newfound understanding amuses only myself. If a doctor told you how he is 'the healer of not only the physical body but also the mental soul aided by his knowledge', you would roll your eyes and respond with, "I have a health problem and you fix it". The search for a definition is my search for understanding, and there is no need to force that upon anybody else.
Flash forward to the present, where I'm explaining to a curious group how I design 'buildings', and they congratulate me on my first project. This is easier, but through the nods and smiles, I decide that I wouldn't mention that I am indeed designing that cow shed.
Words and Illustration by Leeza John